Clap for Carers to return for third lockdown - this is how to get involved
Event is having a name change and will now be known as 'Clap for Heroes'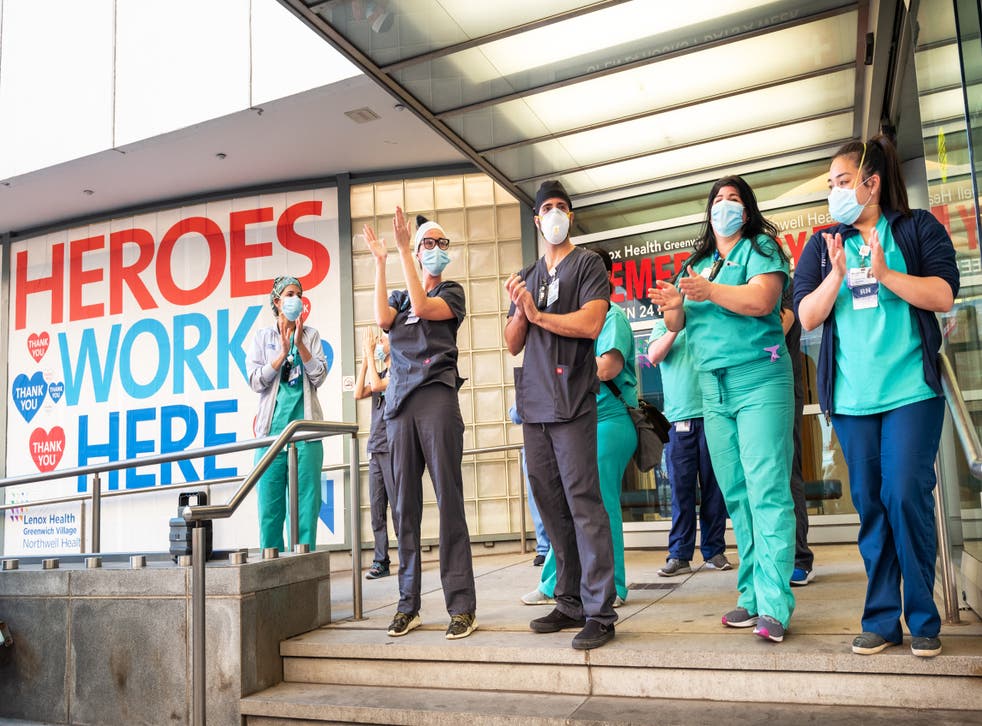 Clap for Carers is set to make a return as England enters its third nationwide lockdown since the UK pandemic began, after the community event was halted in May last year.
The weekly clap was launched by Annemarie Plas when the UK went into its first lockdown in March.
It ran for 10 weeks and saw people stand on their doorsteps every Thursday evening at 8pm and clap as a way of celebrating community and thanking the efforts of key workers on the frontline of the pandemic.
It was eventually halted as Plas said she didn't want the event "to be negative" and wanted to stop at the "peak".
However, now, Plas has announced that she wants to bring back the weekly ritual but to rename it as Clap for Heroes as a way of being more inclusive.
On Wednesday, Plas tweeted: "We are bringing back the 8pm applause, in our 3rd lockdown. I hope it can lift the spirit, of all of us.
"Carers, teachers, homeschooling parents, those who shield and ALL who is pushing through this difficult time! Please join & share! #clapforheroes."
The first Clap for Heroes event will take place on Thursday 7 January at 8pm.
Millions of people took part in the first Clap For Carers event, including members of the royal family and Boris Johnson, who was photographed clapping outside 10 Downing Street.
However, the event came to an end in May in light of fears it had become too politicised.
"Without getting too political, I share some of the opinions that some people have about it becoming politicised," Plas told PA at the time.
"I think the narrative is starting to change and I don't want the clap to be negative."
While many people have praised Plas for her initiative and for relaunching the event, others have criticised the plans - citing the same reasons as before.
"It's a souless gesture now with a lot of people who stand there bashing pans supporting a government who won't pay them what they deserve," tweeted one person. "That's how to show they are valued and respected."
Another added: "With the greatest of respect Annemarie, no thanks. This energy would be much better directed into something like a campaign to ensure they are decently paid."
However, not everyone disagreed with the idea, with some welcoming it as a way of honouring key workers.
"#Clapforheroes is back this week. A good way to thank all the Covid heroes," tweeted one person.
Register for free to continue reading
Registration is a free and easy way to support our truly independent journalism
By registering, you will also enjoy limited access to Premium articles, exclusive newsletters, commenting, and virtual events with our leading journalists
Already have an account? sign in
Register for free to continue reading
Registration is a free and easy way to support our truly independent journalism
By registering, you will also enjoy limited access to Premium articles, exclusive newsletters, commenting, and virtual events with our leading journalists
Already have an account? sign in
Join our new commenting forum
Join thought-provoking conversations, follow other Independent readers and see their replies