The Independent's journalism is supported by our readers. When you purchase through links on our site, we may earn commission.
Clarks reveals plans for gender neutral school shoes
The announcement follows criticism over the differences in their shoes for boys and girls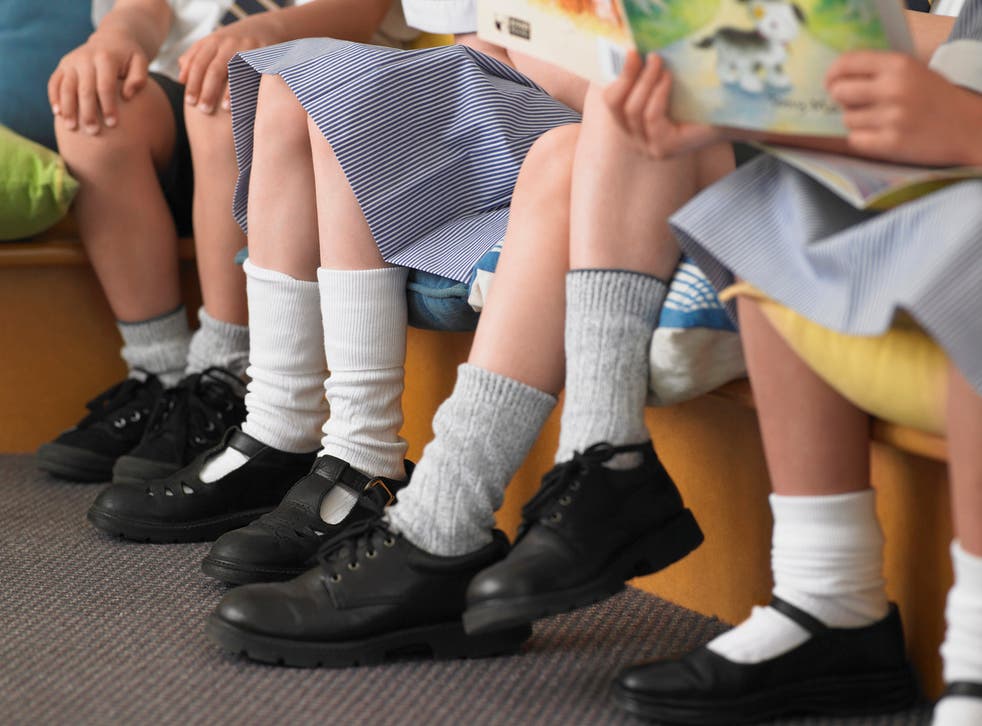 Clarks has announced plans for unisex school shoes.
The announcement comes after the shoe brand was criticised for "sexist" shoes for children earlier this summer.
In a statement on the company website last month, Clarks says it is promoting a "gender neutral ethos" following "customer feedback."
Its Spring/Summer 2018 line is set to be "entirely unisex."
The statement reads: "Clarks has a gender neutral ethos that anyone can choose any style they would like.
"Over the past few seasons, following customer feedback and market research, we have focused on creating more unisex shoes and we are looking at a number of elements of our business to promote this gender neutral ethos, both on our website and within our stores.
"As a large global company, it is not always possible to implement all the changes we want to make as quickly as we would like. However, we are looking to move as fast as we can to ensure this ethos is reflected throughout our brand.
"Today we have more unisex styles in our range than ever before. This means we now have a wider range of closed-in styles, school boots and GORE-TEX® styles and these changes will continue in our Spring Summer 2018 range, which has been designed with an entirely unisex approach."
A spokesperson for Clarks told The Independent that there is little detail about what the new unisex line will entail, but at the moment it's planned for children's rather than adults' shoes.
In August this year, the shoe shop received a barrage of complaints online after one mother publicly criticised the brand for their "sexist" shoes for girls.
Jemma Moonie-Dalton wrote on Facebook that she was "dismayed" by the choice of school shoes for her daughter in the store.
"I understand, of course, that anyone can choose any style – but children are not stupid, and my seven year old daughter does not want to choose shoes from a section aggressively marketed at boys and clearly not intended for her.
"In the boys' section the shoes are sturdy, comfortable and weatherproof with soles clearly designed with running and climbing in mind. In contrast, the girls' shoes have inferior soles, are not fully covered and are not well padded at the ankle. They are not comfortable and are not suited to outdoor activities in British weather."
The mother suggested that the difference in shoe style sends a message to girls that they should be "satisfied with looking stylish whilst the boys are free to play and achieve in comfort."
Her post has been shared nearly 18,000 times and has 44,000 reactions.
Clarks has also come under fire for selling shoes for girls with names such as "Dolly Babe," in contrast to "Leader" for boys.
The brand has apologised for any offence caused though and explained that the Dolly Babe shoe has been discontinued.
Register for free to continue reading
Registration is a free and easy way to support our truly independent journalism
By registering, you will also enjoy limited access to Premium articles, exclusive newsletters, commenting, and virtual events with our leading journalists
Already have an account? sign in
Register for free to continue reading
Registration is a free and easy way to support our truly independent journalism
By registering, you will also enjoy limited access to Premium articles, exclusive newsletters, commenting, and virtual events with our leading journalists
Already have an account? sign in
Join our new commenting forum
Join thought-provoking conversations, follow other Independent readers and see their replies