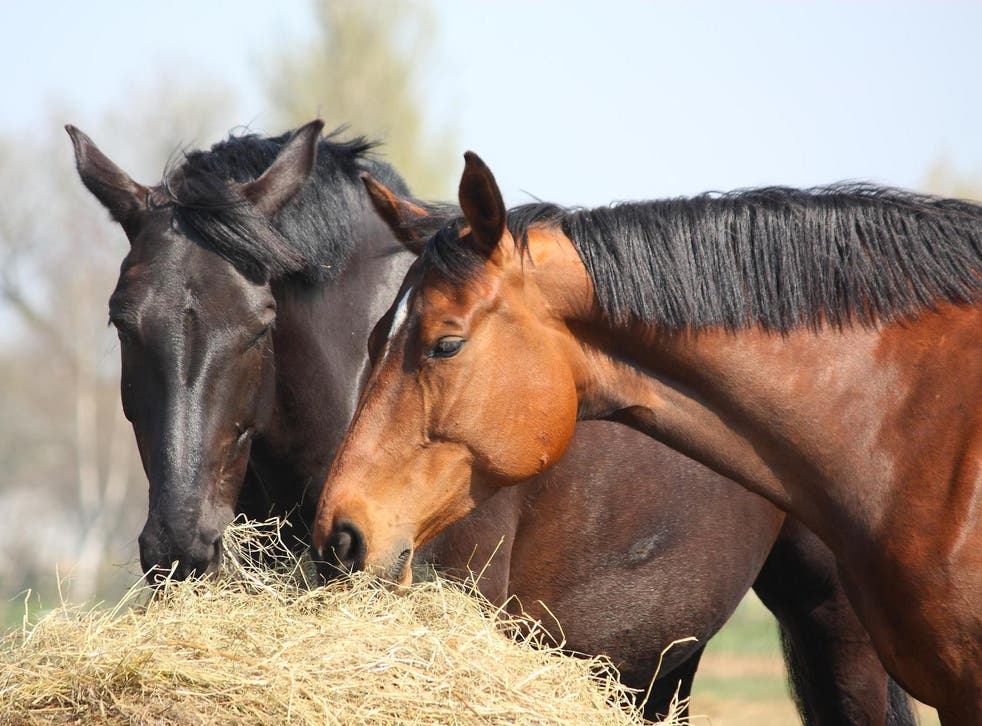 Climate change is making horses overweight, says leading vet
'It is partly a reflection on socioeconomic pressures,' says vet
Horses are becoming overweight because of climate change, according to a leading vet in Hampshire.
Gillies Moffat, director of Seadown Veterinary Services in Hythe, said the increasingly warm and wet climate was leading to an abundance of grass that was causing hordes to eat more than they need.
Speaking to The Daily Telegraph, the vet said a "significant" number of the horses he treats are overweight because of the issue.
"It is partly a reflection on socioeconomic pressures," he added. "Owners are working longer hours so find regularly exercising their horses hard to do.
"Warmer and wetter climates also mean greater grass availability. This makes it more difficult for owners to recognise the importance of feed quantities and qualities for their horses in the 'battle' to manage weight."
Climate change: Decade's defining issue in pictures

Show all 20
Mr Moffat's comments come after a study by the British Equine Veterinary Association (Beva) found that, out of 792 horses, 31 per cent were overweight. Reasons for this, as cited in the study, included a lack of facilities such as stables and bare paddocks.
In terms of how to combat the problem, the report suggested keeping horses in bare paddocks where possible and carefully monitoring their food intake by putting them on a weighted diet.
Last year, another vet, Joe Mackinder, told Horse and Hound magazine that the horses admitted to his Yorkshire-based practice were getting "progressively fatter and fatter".
Mr Mackinder said that many of these overweight horses go on to develop a condition called laminitis, which the Royal Veterinary College describes as "an inflammatory condition of the tissues (laminae) bonding the hoof wall to pedal bone in the hoof" that can be "extremely painful".
Others within the vet world have said the showing industry is to blame for the problem. David Rendle, a vet on the council at Beva, said as many as 50 per cent of horses in the UK were either overweight or obese.
"The sport of showing has contributed to the change in perception of what horses should look like," Mr Rendle told The Daily Telegraph.
"To do well in a show ring horses have to be overweight and most of them are very overweight. Vets would like to see a horse looking like an athlete, but the judges appear to prefer a nice round horse, which is what we've become used to seeing in the show ring."
Join our new commenting forum
Join thought-provoking conversations, follow other Independent readers and see their replies