The Independent's journalism is supported by our readers. When you purchase through links on our site, we may earn commission.
Lavazza launches compostable coffee pods that 'break down' in six months
Company aims to replace all capsules with eco-friendly versions by the end of 2019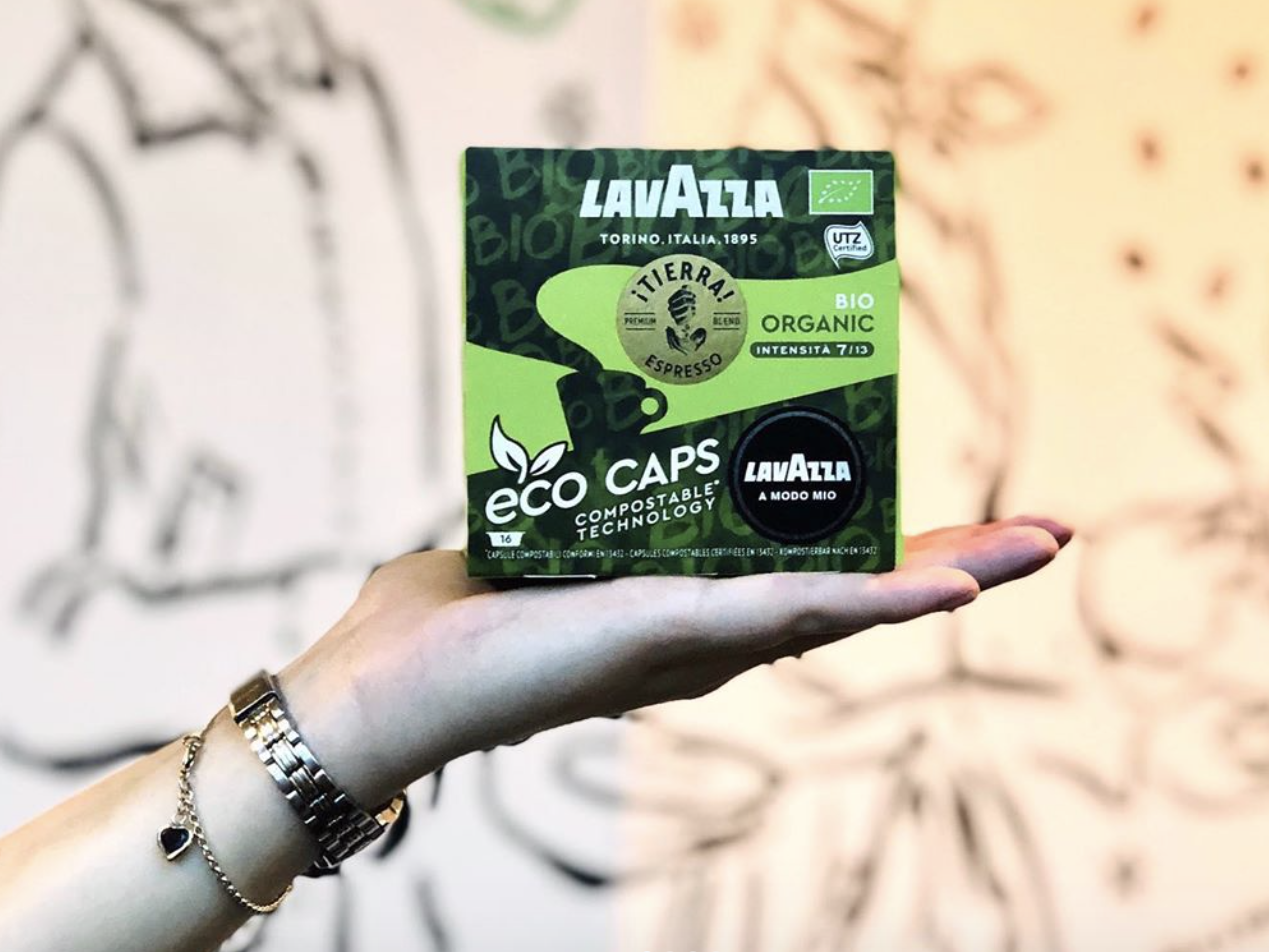 Lavazza has become the largest coffee manufacturer to launch its own range of compostable one-cup pods.
While it is unclear exactly how the recycling process works, the Italian espresso giant claims that its biopolymer-based Eco Caps, which are available to buy online and in-store now, break down in as little as six months.
The company says it aims to replace its entire range of aluminium capsules with new eco-friendly ones by the end of the year "without any price difference".The Eco Caps cost about £4.40 for 16.
According to the British Coffee Association, 95m cups of coffee are consumed in the UK every day.
However, the increasing popularity of at-home coffee pods is having a detrimental impact on the environment as the majority end up in landfill where they can take anywhere between 250-500 years to break down.
Environment news in pictures
Show all 8
This is because the capsules are made from a variety of different materials such as plastic, foil and aluminium, which makes them difficult to recycle and process in standard recycling plants.
According to Lavazza, its new compostable pods break down in just six months when combined with food waste for council collection.
However, consumers who do not have access to a food waste bin can also dispose of their Eco Caps at TerraCycle drop-off points. The recycling company has joined forces with Lavazza to establish a network of public access stations where consumers can dispose of capsules for composting.
David Rogers, managing director of Lavazza UK, said: "This major investment confirms our commitment to excellence and sustainable development."
While Lavazza is one of the first major coffee brands to launch compostable pods, it isn't the only company giving consumers the option to recycle their pods.
Nespresso has launched more than 7,000 Collect Plus stores across the UK which offer a place for people to drop off recycling bags filled with used capsules.
The brand also offers at-home collection of the recycling bags, which need to be ordered directly from Nespresso, that take place Monday-Friday between the hours of 8am and 8pm.
On Monday, the coffee company also published new research concerning the confusion that consumers experience when it comes to recycling.
The study of 2,000 UK adults found that more than a third of people in the UK admit to throwing their used coffee capsules in the bin because they don't know how to properly dispose of them.
The findings also showed that consumers feel generally confused about what can and cannot be recycled, with 72 per cent admitting to feeling overwhelmed when trying to understand recycling symbols.
The research identified many items which are a source of confusion among adults, with many wrongly assuming items are recyclable when they are not, including old takeaway pizza boxes (58 per cent), non-paper gift wrap (65 per cent) and empty deodorant aerosols with plastic caps (59 per cent).
Join our commenting forum
Join thought-provoking conversations, follow other Independent readers and see their replies