Coronavirus: Couple wrongly fined £1,700 after posting holiday snaps from last year amid lockdown
The police showed up at their door after their photos were shared on Facebook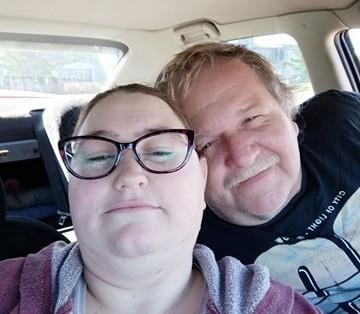 With coronavirus lockdown in place around the world, people are turning to other ways to satisfy their wanderlust.
For one couple from Victoria in Australia, this meant sorting out their old travel photos.
But after posting the pictures of their 2019 holiday onto Facebook, Jaz and Garry Mott ended up receiving a fine from the state police for "infringement" of lockdown rules due to their "non-essential travel".
Ms Mott posted 12 photos of herself and her husband onto Facebook on 5 April, tagging in the location as Lakes Entrance, around two hours from their home in Traralgon.
A few days later, on 9 April, the couple were shocked to find a police officer at their door.
Ms Mott told The Independent that the officer "just handed me the fine and walked off". She was then forced to contact the station, where she was told she had to pay the fine.
In infringement notices seen by The Independent, the couple were handed fines of AU$1,652 (£840.70) each for "failure to comply with a direction given to a person in the exercise of a power under an authorisation given under section 199".
Specifically, they were fined for "going for a drive to Lakes Entrance (non-essential travel)".
The fine has since been revoked by the police, Ms Mott says, after she contacted local media.
However, Ms Mott says she will not be allowed to post any more holiday snaps for the foreseeable future.
She told The Independent: "The Sargent told me if I posted any more photos I will be arrested."
A spokesperson for the Victoria Police Department told The Independent: "This incident has been reviewed and the decision has been made to withdraw the infringement notice.
"On occasion, errors will be made however that is why a review process exists to ensure instances such as these are identified and rectified.
"Police are not specifically monitoring social media accounts to identify breaches of the Chief Health Officer directives.
"In general, police will follow up and investigate the circumstances surrounding individual potential breaches reported by the public."
The state of Victoria is currently on lockdown, will stay-at-home notices issued to all residents.
People are only allowed to leave their homes to shop for food and other necessary goods and services, access medical services or provide caregiving, attend work or education where you can't do those things from home, exercise and certain emergency situations.
Going for a drive and other leisure activities are all considered non-essential travel.
Those who do not comply could face fines of up to AU$20,000 (£10,186.20).
It comes as the Australian Department of Home Affairs released data indicating that, between 19 and 30 March, 16,000 citizens ignored non-essential travel rules and flew abroad.
Some 3,800 Australians also took flights after 24 March, when the government issued an official ban on overseas travel.
However, passengers needed government exemption after this point (granted for reasons including that the traveller normally lives in another country and is returning home, or is travelling to do essential work abroad).
Australians returning to the country are now are being forced to quarantine in government-mandated accommodation for 14 days before they can go home.
Join our commenting forum
Join thought-provoking conversations, follow other Independent readers and see their replies