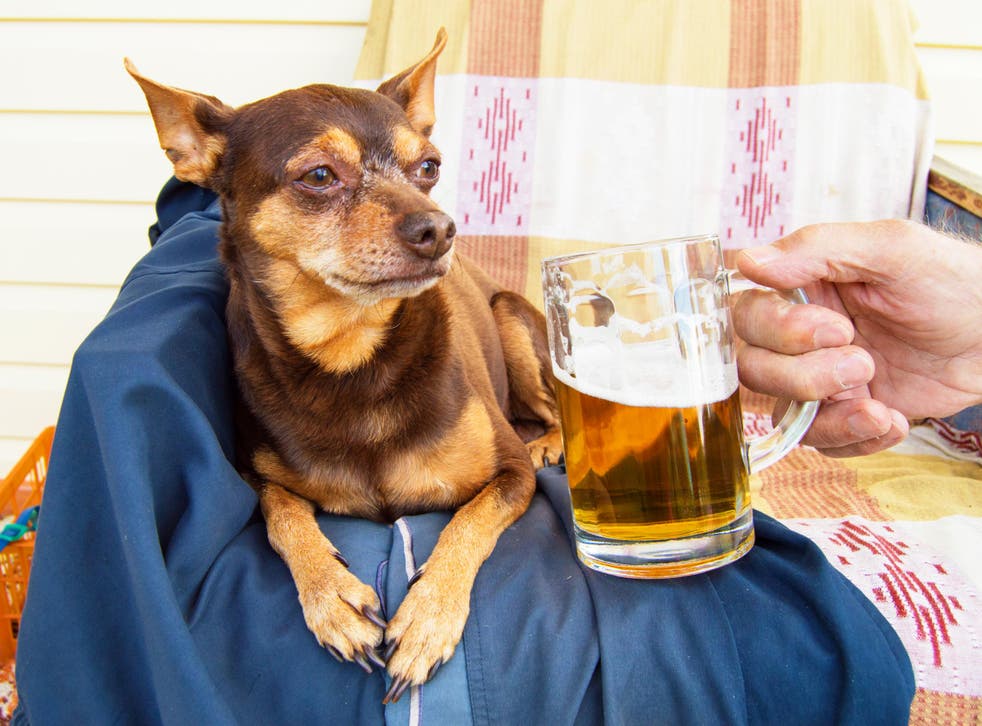 Busch Beer offer three months' of beer to those adopting or fostering a dog during the coronavirus crisis
'Social distancing is better with a furry friend by your side and a cold beer in your hand'
US beer brand Busch has teamed up with a local animal shelter to offer a three-month supply of free beer for anyone fostering or adopting one of its dogs.
The win-win initiative was launched in response to the closure of animal shelters across the US due to the coronavirus epidemic.
Despite the shutdown, abandoned and unwanted animals continue to fill the shelters, prompting the beer company to come up with a unique solution.
In launching the 'Foster a Dog, Get Busch' scheme, the beer company aims to address the isolation and anxiety felt by many during the epidemic, while providing a new home for dogs.
"During these uncertain and lonelier times, people need an escape: cue the cute puppy memes and photos," a Busch spokesperson told People magazine.
"But as much as we need those cute puppy pics to help get us through social distancing, it's actually them who need us."
"Social distancing is better with a furry friend by your side and a cold beer in your hand," the spokesperson added.
To enter, you must be 21-years-old or above and a US resident adopting or fostering a dog through Midwest Animal Rescue.
Lucky recipients must provide evidence of a confirmation email from the animal shelter which must be forwarded to Busch via Facebook, Twitter or Instagram by 25 April.
The first 500 people to enter will receive a $100 pre-paid debit card that can be used to buy three months' worth of beer.
One animal-loving user reminded beer lovers that the offer was not an excuse to behave irresponsibly, however, and that dogs are for life, not just for Covid-19.
"Thank you #BuschBeer Company! And please, people; don't adopt a pet just to keep you company during the #CoronavirusPandemic & then dump them afterwards!
"Dogs are for life and they're family! #AdoptDontShop."
Register for free to continue reading
Registration is a free and easy way to support our truly independent journalism
By registering, you will also enjoy limited access to Premium articles, exclusive newsletters, commenting, and virtual events with our leading journalists
Already have an account? sign in
Register for free to continue reading
Registration is a free and easy way to support our truly independent journalism
By registering, you will also enjoy limited access to Premium articles, exclusive newsletters, commenting, and virtual events with our leading journalists
Already have an account? sign in
Join our new commenting forum
Join thought-provoking conversations, follow other Independent readers and see their replies