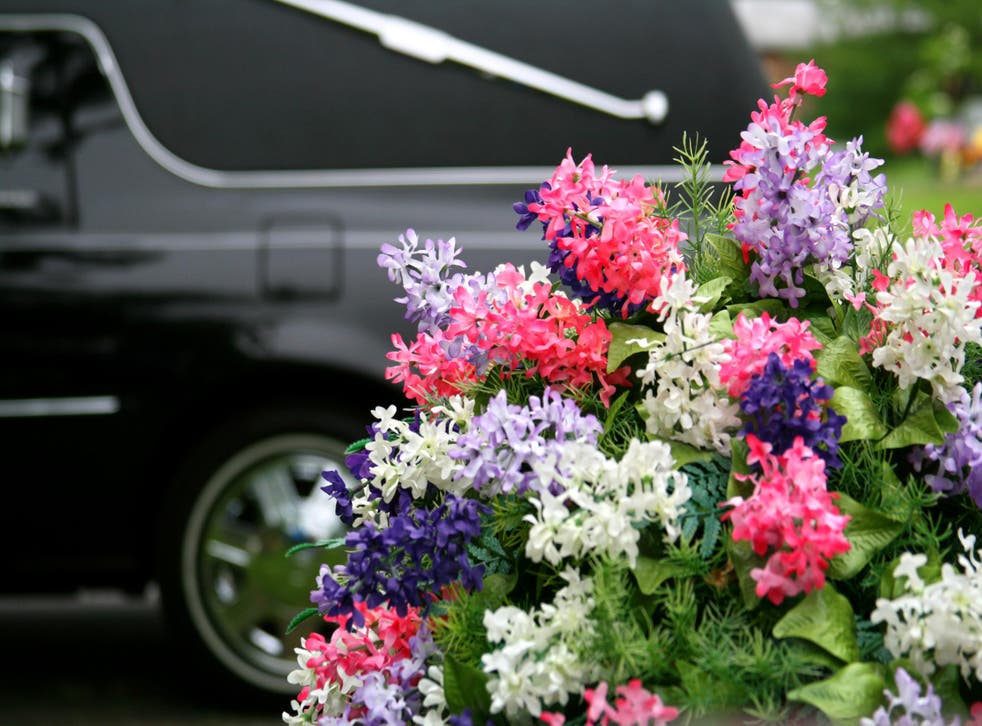 Co-op introduces new services to help mourners unable to attend funerals
The government has asked funeral organisers to restrict the number of mourners attending services
A range of new services have been introduced by the Co-op to help mourners unable to attend funerals during lockdown.
The government has asked funeral organisers to keep the number of mourners at services as low as possible to reduce the risk of spreading the virus.
Co-op says it has introduced cortege services that can pass by loved ones' favourite places or pass the family home to allow those isolating and not able to attend funerals a chance to pay their last respects.
The firm added it has also become the first national funeral provider to introduce a direct burial service, which does not have an attended service.
And with flowers in short supply, Co-op says it will team up with suppliers to ensure families and friends have greater access to floral tributes.
Announcing the new services, Sam Tyrer, managing director for Co-op Funeralcare said: "We are arranging funerals in a way we would never have thought possible just weeks ago so that bereaved families can continue to honour their loved ones in a unique and beautiful way and say their best possible goodbyes.
"While communities are not able to come together as they usually would to pay their respects, we have made sure that there are other ways for those impacted to be part of their loved one's final journey."
It comes after a group of Tory MPs wrote to the Church of England (CoE) asking for restrictions to be eased.
The letter, organised by West Dorset MP Chris Loder and signed by 35 colleagues, said: "The grief of bereavement is being translated to trauma in many cases, especially where it is resulting in the tragedy of direct cremation.
"The government guidance is clear: funerals, with proper measures in place, are permitted and indeed encouraged."
In response, The CoE said it was reviewing guidance "frequently" and will ensure a priest is always available for services where requested.
However, Rev Dr Brendan McCarthy, the CoE's adviser on healthcare policy, said direct cremation was against both government guidelines and church policy.
"Any suggestion that the CoE is responsible for 'direct cremation' could not be further from the truth – that is against both government guidance and the Church's commitment to provide pastoral care for all.
"The advice not to conduct funeral services in church buildings – and it is advice, not instruction – was given because of concerns about parishes having capacity to conduct funerals safely, including being able to deep-clean church buildings between services."
Register for free to continue reading
Registration is a free and easy way to support our truly independent journalism
By registering, you will also enjoy limited access to Premium articles, exclusive newsletters, commenting, and virtual events with our leading journalists
Already have an account? sign in
Register for free to continue reading
Registration is a free and easy way to support our truly independent journalism
By registering, you will also enjoy limited access to Premium articles, exclusive newsletters, commenting, and virtual events with our leading journalists
Already have an account? sign in
Join our new commenting forum
Join thought-provoking conversations, follow other Independent readers and see their replies