Coronavirus: John Lewis closes shops for first time in 155-year history
Decision to close stores was made 'with a heavy heart', says company's chair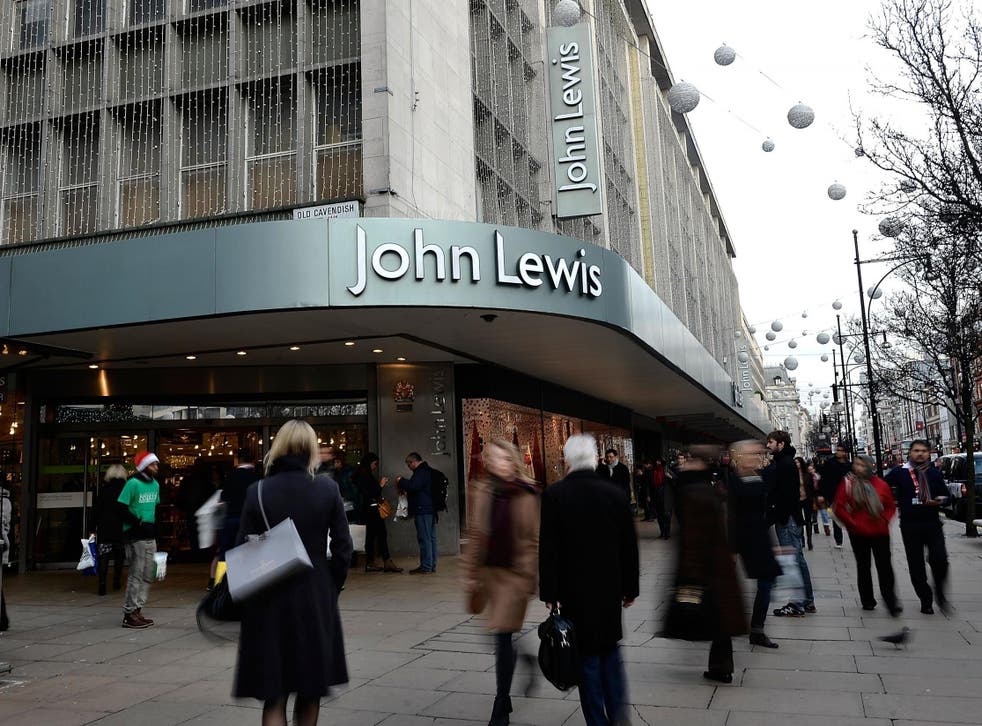 John Lewis has announced it is to temporarily close all of its stores amid the coronavirus pandemic.
This will mark the first time the retailer has closed the doors of its shops ever since being founded in 1864.
In a statement released on Saturday 21 March, the firm stated that "the John Lewis Partnership has taken the difficult decision to temporarily close all of its 50 John Lewis shops at close of business on Monday 23 March as a result of the impact of coronavirus".
The company's chair, Sharon White, said that the decision to close all of John Lewis' stores was made "with a heavy heart".
"The Partnership has traded for over 155 years, during which time we have faced many difficult periods, including two world wars and the 2008 financial crisis," Ms White said.
"On every occasion, thanks to our customers and Partners, and the long standing relationships with our suppliers and stakeholders, we have emerged stronger."
While all John Lewis stores will be closed, this doesn't mean the retailer will stop trading.
The John Lewis website — "which generates half the brand's business", the news release outlined — will continue to operate as normal.
The Waitrose supermarket website will also continue running, as will Waitrose stores, with the exception of Waitrose food offers in department stores at Watford, Southampton and Bluewater.
Coronavirus turns New York into a ghost town

Show all 26
"The food halls within John Lewis Oxford Street and Waitrose shops which share premises with John Lewis space at Kingston, Ipswich, Stratford, Horsham, Basingstoke and Canary Wharf will remain open, along with all other Waitrose branches and Waitrose.com grocery deliveries," the statement added.
Ms White stated that the Partners who work in the John Lewis stores being closed will be "taking on important roles" that will see them provide support to their colleagues, provide "critical services" at Waitrose shops and help customers "get what they need" through the John Lewis website.
"Over 2,000 John Lewis Partners are already working in Waitrose shops to assist with the unprecedented demand for grocery and other essential goods and wherever possible, John Lewis Partners will be redeployed to provide additional support to Waitrose and johnlewis.com for our non-food online business," the chair said.
John Lewis is one of several retailers to have closed its shops in light of the coronavirus outbreak.
Earlier this week, it was reported that Primark had closed shops in Italy, France, Spain and Austria.
Meanwhile, Inditex, the firm that owns Zara, recently announced it was shutting 3,785 stores across the globe.
Register for free to continue reading
Registration is a free and easy way to support our truly independent journalism
By registering, you will also enjoy limited access to Premium articles, exclusive newsletters, commenting, and virtual events with our leading journalists
Already have an account? sign in
Register for free to continue reading
Registration is a free and easy way to support our truly independent journalism
By registering, you will also enjoy limited access to Premium articles, exclusive newsletters, commenting, and virtual events with our leading journalists
Already have an account? sign in
Join our new commenting forum
Join thought-provoking conversations, follow other Independent readers and see their replies