Coronavirus: Don't call NHS workers 'heroes', says new mental health guide
'They make it look as if people signed up to die, like a hero does, but they didn't,' says psychologist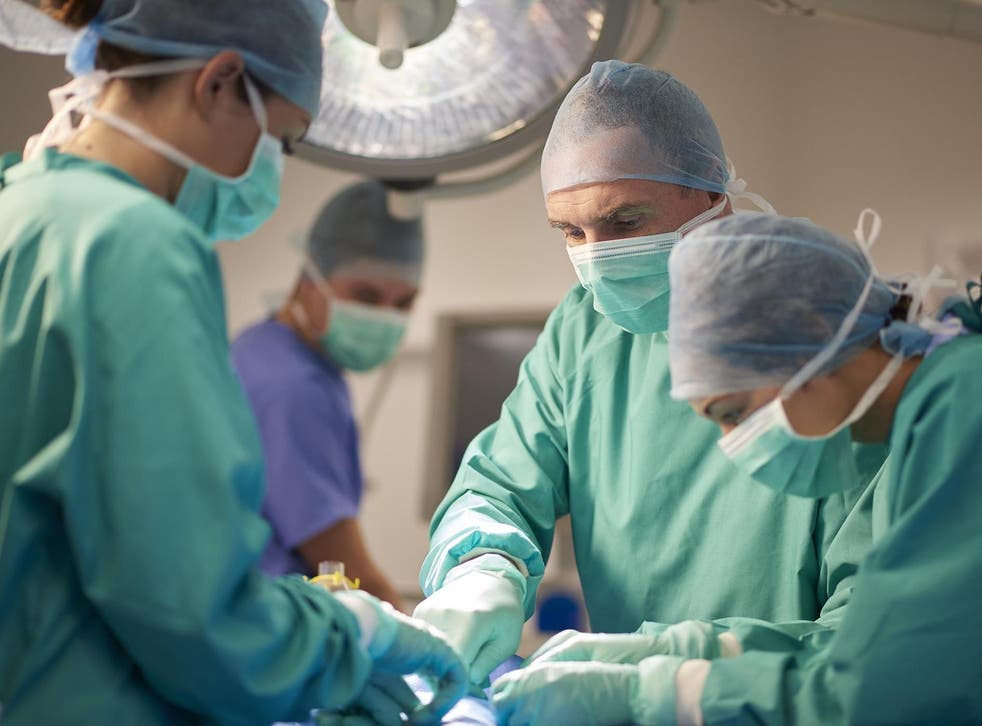 Do not refer to NHS workers as "heroes" or "angels", suggests a new mental health guide for health workers on the frontlines of the coronavirus outbreak.
Dr Esther Murray, from Queen Mary University of London, is one of the contributors to the guide, which is published in the European Health Journal, that describes how NHS workers might be psychologically affected as a result of working in the pandemic.
It highlights the psychological strains of NHS workers' roles, such as having to choose which patients will not receive life support.
Discussing some of the ways NHS workers have been lauded by society for their efforts, Dr Murray said that the aforementioned labels are "problematic".
"The 'hero' and 'angel' tropes which we see bandied about are also highly problematic because they make it look as if people signed up to die, like a hero does, but they didn't," she said.
"It also makes it harder for NHS staff to talk about how they really feel because opinions get polarised – are you a hero or a coward?
"A lot of staff feel like cowards but they are not at all, they're just quite justifiably frightened and angry."
The guide, created by researchers from Queen Mary University of London, London's Air Ambulance and Barts Health NHS Trust, and a London-based A&E doctor, also lists some coping strategies and tactics for healthcare leaders to support the mental health of their team members.
These include better communication, empowering staff, and showing humility and humanity.
Care home hit by coronavirus: A rare glimpse of life inside

Show all 18
It also advises staff get regular exercise and enough sleep.
"Many staff will be negatively psychologically affected," it reads.
"There are, however, opportunities at every level to make a difference to the mental health support of staff, and to identify and encourage opportunities to find growth and meaning in this situation.
"Our society should now regard these individuals as 'gold dust' and it is our duty to provide the support they deserve."
Register for free to continue reading
Registration is a free and easy way to support our truly independent journalism
By registering, you will also enjoy limited access to Premium articles, exclusive newsletters, commenting, and virtual events with our leading journalists
Already have an account? sign in
Register for free to continue reading
Registration is a free and easy way to support our truly independent journalism
By registering, you will also enjoy limited access to Premium articles, exclusive newsletters, commenting, and virtual events with our leading journalists
Already have an account? sign in
Join our new commenting forum
Join thought-provoking conversations, follow other Independent readers and see their replies