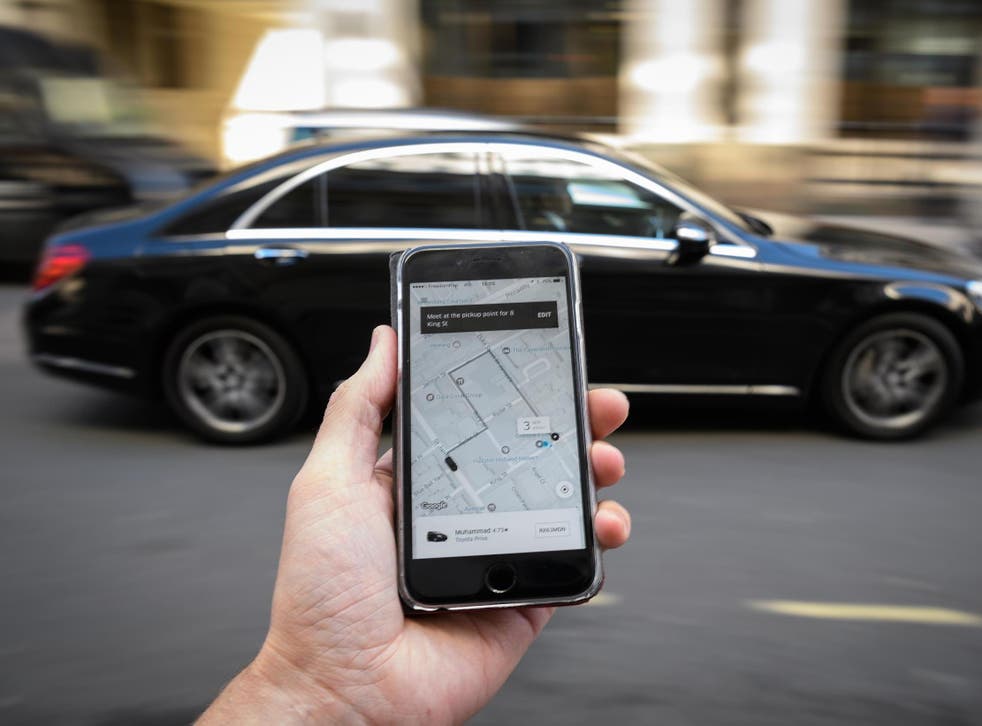 Coronavirus: Uber to give NHS staff free trips and meals
Health secretary Matt Hancock praises company for 'playing their part'
Uber will give away hundreds of thousands of free trips and meals to NHS staff working on the frontlines during the coronavirus outbreak.
The taxi and food delivery company said that as of Monday 30 March, it will offer 200,000 complimentary trips and 100,000 meals to medical staff in order to support them while they work with patients who have been infected by Covid-19.
The free trips are valid to those up to a value of £15 each while Uber Eats will offer a £10 voucher, which NHS staff can use to buy a meal from any of the restaurants and convenience shops that are partnered with the company.
Uber is also offering NHS workers based in London free use of its Jump bikes, which operate in Camden, Islington, Kensington and Chelsea and Hackney. The company hopes this will make it easier for medical staff to get to work without having to use public transport.
In order to claim the free trips and meals, NHS staff simply need to sign up on Uber's website with their work email address.
Uber chief executive Dara Khosrowshahi said he hopes the freebies will help support NHS staff working "tirelessly" through the day and night.
Health Secretary Matt Hancock, who revealed he had tested positive for Covid-19 on Friday, added: "Everyone has a role to play in our national effort to help the NHS tackle coronavirus, so it's great to see Uber playing their part by offering meals and trips to work for our brilliant NHS staff."
Register for free to continue reading
Registration is a free and easy way to support our truly independent journalism
By registering, you will also enjoy limited access to Premium articles, exclusive newsletters, commenting, and virtual events with our leading journalists
Already have an account? sign in
Register for free to continue reading
Registration is a free and easy way to support our truly independent journalism
By registering, you will also enjoy limited access to Premium articles, exclusive newsletters, commenting, and virtual events with our leading journalists
Already have an account? sign in
Join our new commenting forum
Join thought-provoking conversations, follow other Independent readers and see their replies