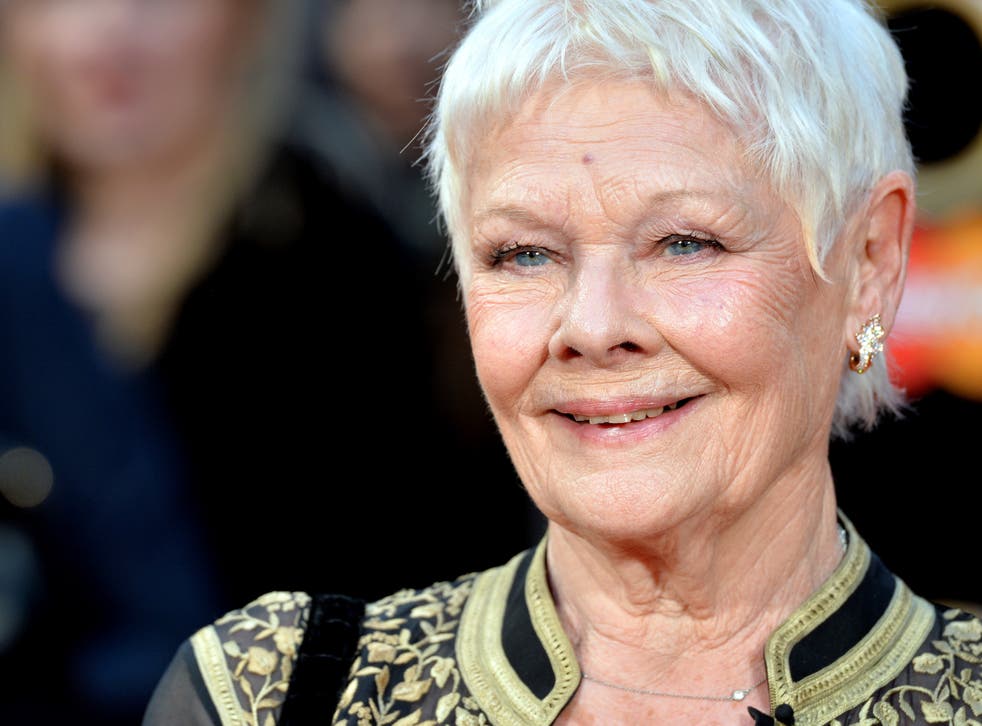 Dame Judi Dench says getting her coronavirus vaccine is 'a great start'
The 86-year-old confirmed she'd had the first round of the vaccine
Dame Judi Dench has received her first coronavirus vaccination, calling it a "great start".
The Oscar-winning actress, 86, revealed on Thursday during an interview with BBC News that she received her first jab last week and will now have to wait 11 weeks for her second booster. 
Dench joins a string of celebrities who have received the vaccination, including the Queen and Prince Philip, Sir Ian McKellen, Sir David Attenborough and Prue Leith.
The actress added that lockdown had made her appreciate what she missed most from pre-lockdown life, including busy theatres and having lunch with someone.
"During the lockdown suddenly one realises you just need social contact with people," she said. "Just the thought of sitting next to somebody in a theatre, or in a cinema, or at supper even, or at lunch, those are things you suddenly realise you take for granted."
She added that she was especially upset by the government's decision to close all theatres at the beginning of the first lockdown in March 2020.
"It's terrible for all that community of people in theatres, not just the actors, but all the crews, the stage doormen, and everyone who looks after the threatre, the cleaners. They're not doing anything," she said.
Elsewhere, Dench shared her "joy" and "relief" at being able to continue working as an actress during the pandemic.
"I was going to film something which has been postponed. I was, during this time, able to film with Kenneth Branagh, who wrote and directed a film about his childhood in Belfast."
"It was a huge relief to do something and it was exciting too at that time. Otherwise you wake up and think: 'What is the thing I will do today' and try to get something done," she added.
The news comes as more than 3 million people in the UK have received their first jab, with the aim to vaccinate all of those in the four priority groups by mid-February.
Join our new commenting forum
Join thought-provoking conversations, follow other Independent readers and see their replies