Boss accidentally transforms into a potato during hilarious video team meeting
'She was just stuck like this the entire meeting,' Twitter user writes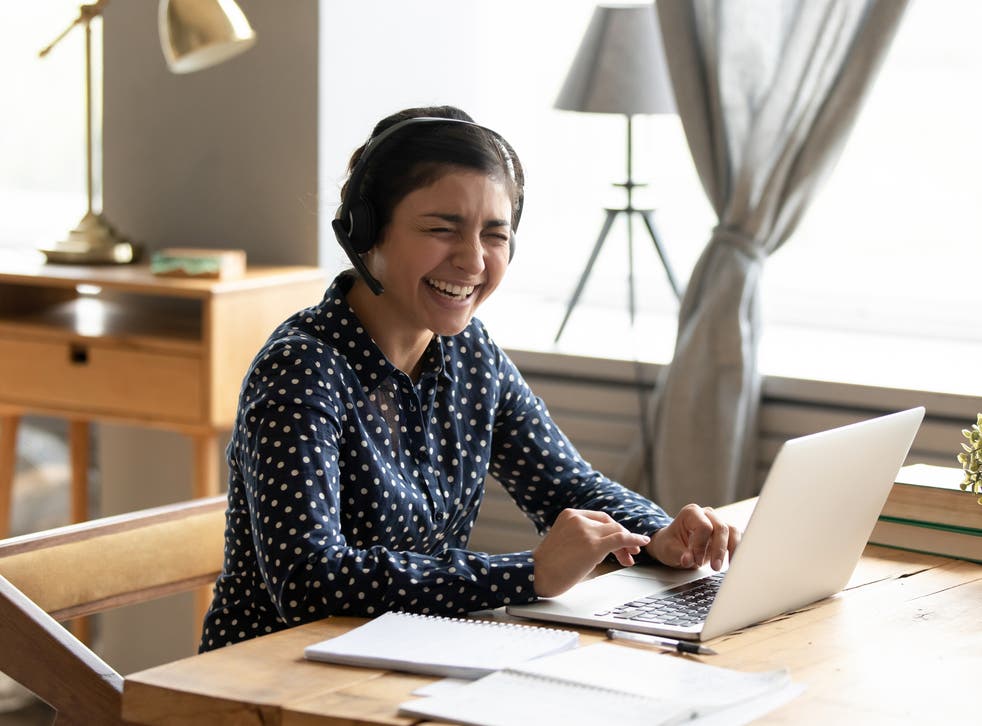 While the world attempts to reduce the spread of the coronavirus, many people are having to work from home, if they can, so as to avoid contact with others.
In order to keep operations running as smoothly as possible, workers are joining colleagues on frequent video conference calls to discuss day-to-day business.
Depending on the video conference platform you use for your meetings, you may be able to spruce up your appearance on screen with various backgrounds and filters.
A recent team meeting took a turn for the hysterical when the boss running the call accidentally transformed herself into a potato using a filter, much to the amusement of her employees.
One of the workers on the call shared a screengrab from their hilarious video meeting on Twitter, garnering more than 860,000 likes and more than 199,000 retweets.
"My boss turned herself into a potato on our Microsoft Teams meeting and can't figure out how to turn the setting off, so she was just stuck like this the entire meeting," wrote Rach, who goes by the handle @PettyClegg on Twitter.
In a subsequent tweet, Rach explained that the potato filter was a Snapchat setting on the Microsoft Teams platform.
"I have been laughing at this all morning," author Shea Serrano tweeted in response to the image.
"I want to congratulate her colleagues that could keep running this meeting under this situation," another person said. "It would be impossible for me."
Following the huge response the initial tweet received, the "potato boss" in question acknowledged her newfound fame in a light-hearted, punny manner.
"I yam potato boss," tweeted Lizet Ocampo, political director at People For The American Way (PFAW), a "progressive advocacy organisation" that is committed to fighting against "right-wing extremism".
"I yam glad this is making folks laugh at this time. Please stay planted at home and safe!"
Rach confirmed in follow-up tweet that her boss was not angry with her sharing an image of her transformed into a potato on Twitter, in addition to the viral attention that followed.
"The good news is that my boss, Lizet Ocampo, will not be sacking me tomorrow," she wrote. "We hashed it all out tonight and our team is still laughing with you all.
"STAY PLANTED AT HOME."
Register for free to continue reading
Registration is a free and easy way to support our truly independent journalism
By registering, you will also enjoy limited access to Premium articles, exclusive newsletters, commenting, and virtual events with our leading journalists
Already have an account? sign in
Register for free to continue reading
Registration is a free and easy way to support our truly independent journalism
By registering, you will also enjoy limited access to Premium articles, exclusive newsletters, commenting, and virtual events with our leading journalists
Already have an account? sign in
Join our new commenting forum
Join thought-provoking conversations, follow other Independent readers and see their replies