Coronavirus: Black light photos show importance of washing hands amid outbreak
NHS recommends washing hands for as long as it takes you to sing 'Happy Birthday' twice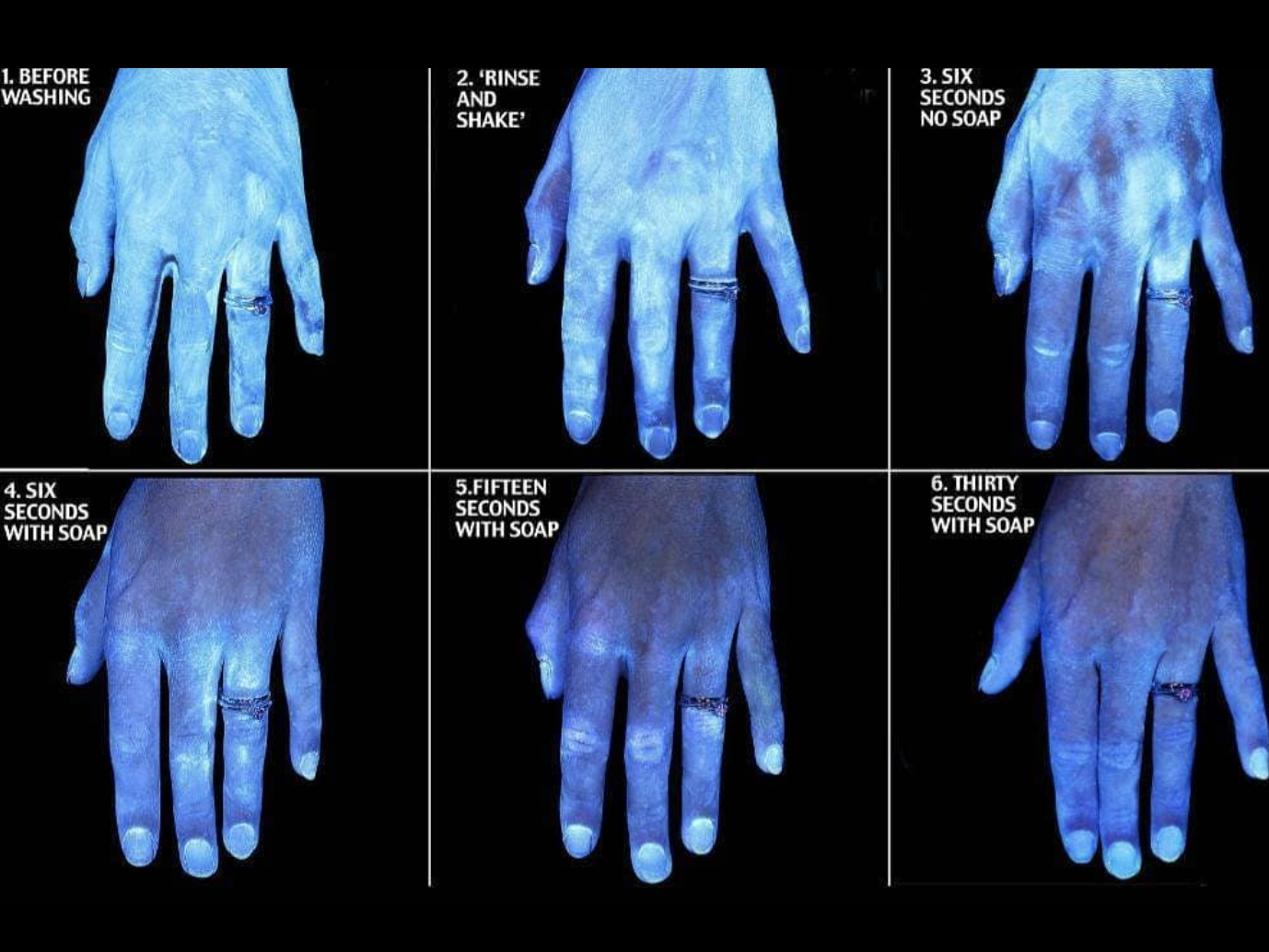 Leer en Español
A series of photos highlighting the importance of washing your hands properly have gone viral online amid the coronavirus outbreak.
As the pandemic continues around the world, health organisations have been urging people to carry out basic protective measures to curb the spread of the deadly disease, including washing their hands.
While it may seem obvious, a series of black light photos have emerged online proving there is a difference between washing your hands and washing them well.
In March, actor Kristen Bell shared a collage of six images on Instagram showing the difference between hands which haven't been washed and those washed for a full 30 seconds with soap.
"My mom sent me the hand washing black light comparison. 30 SECONDS WITH SOAP YALL!!!" Bell captioned the post.
Each of the six photos showed how much bacteria was on a woman's hand using black light and cream called Glo-Germ – a mineral oil that clings to germs, and is only visible under a UV light.
The images showed the hands at different stages of cleanliness including "before washing", after a "rinse and shake", with "six seconds and no soap" and "30 seconds with soap".
The first few photos revealed a plethora of bacteria had been left behind and, while more similar, there was also a marked difference between a 15-second wash with soap and a 30-second one.
The Instagram post shared on Bell's page has since garnered more than 456,000 likes and received thousands of comments from people, many of which are parents who plan to show the photos to their children.
"I can only imagine what my five-year-old's hands look like under that thing," one person commented.
Another added: "Totally showing this to my kids, fingers crossed it helps."
According to the NHS, you should wash your hands for at least 20 seconds, or as long as it takes you to sing "Happy Birthday" twice.
People are encouraged to wet their hands with water before applying enough soap to cover their hands and rubbing them together.
The proper technique should involve using one hand to rub the back of the other and clean in between fingers before rubbing the back of your fingers against your palms.
The NHS advises washing your hands after using the toilet, before and after handling raw food, before eating or handling food and after blowing your nose, sneezing or coughing.
You can find more information about how to wash your hands correctly here.
Join our commenting forum
Join thought-provoking conversations, follow other Independent readers and see their replies