Cosmopolitan Australia announces closure of magazine after 45 years: 'It's no longer sustainable'
The magazine was first launched 45 years ago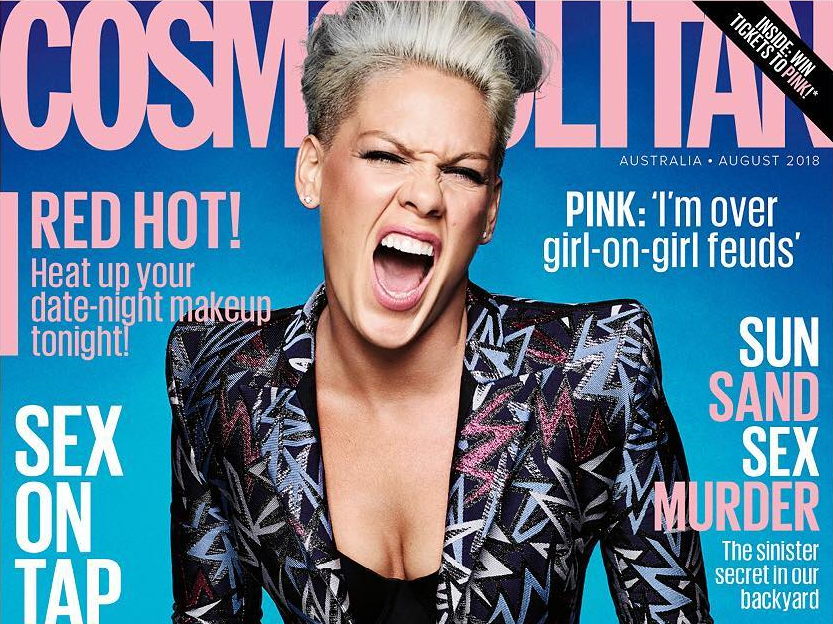 Bauer Media has announced the closure of Cosmopolitan Australia after 45 years in circulation.
The international magazine, which is owned by Hearst Communications and licensed by Bauer Media in Australia, currently has more than a quarter of a million readers.
However, as Paul Dykzeul CEO of Bauer Media Group in Australia and New Zealand explained, the magazine is no longer "commercially viable" in the growing, digital landscape of publishing.
"Today, Bauer Media announced the closure of the Cosmopolitan brand in Australia, with the December issue being the last," he said in a statement.
"It has not been an easy decision to make, however, the commercial viability of the magazine in Australia is no longer sustainable.
He continued, stating that "magazine closures are never easy, desirable or done without careful consideration for all those involved."
In September, it was revealed that Bauer Media would be merging the print and digital teams of Elle and Harper's Bazaar in Australia, cutting 13 individuals from the company in the process.
Cosmopolitan Australia isn't the first major magazine to have announced its closure in recent times.
Earlier this year, NME revealed that it would be closing the print edition of its magazine in order to focus on and expand its digital platforms.
However, the entire Cosmopolitan Australia brand will be closing by the end of the year including the magazine and its website.
"We have to ensure that we are continually reshaping and defining the business so that our readers of today, and those of tomorrow, remain engaged with the content we publish and the platforms upon which we deliver," Dykzeul says.
Ita Buttrose, former editor of Australia's Women's Weekly, doesn't find the announcement surprising considering the evolving demands of Cosmopolitan Australia's readership.
"I think it's reflecting that younger women have different interests and different needs," she tells Nine News.
"Many of them find it online, and a lot of the material is online so they don't buy magazines in the traditional way that perhaps their mothers and grandmothers once did."
Support free-thinking journalism and attend Independent events
Kate Leaver, former features editor for Cosmopolitan Australia, has expressed her commiserations to those working at the magazine.
"Thinking of my Cosmo Australia girls today, as the magazine closes," she tweets.
"In my time there, I was delighted to work with smart, capable, funny women."
Join our commenting forum
Join thought-provoking conversations, follow other Independent readers and see their replies