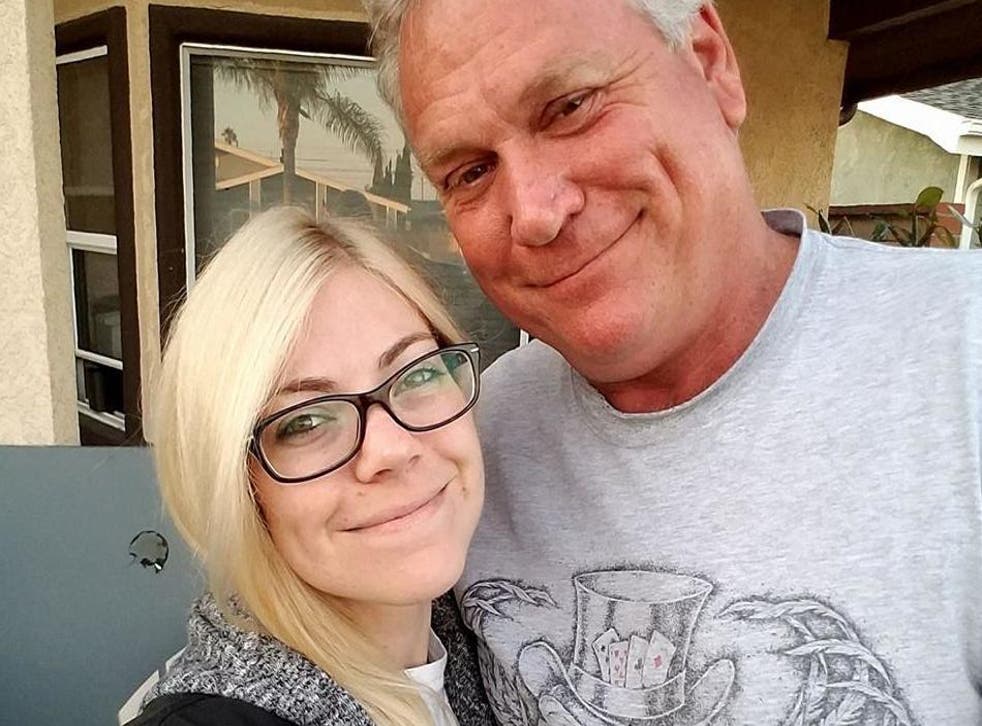 Couple defend 33-year age gap after being called 'disgusting'
They hope to break the stigma by showing people just how happy they are
A couple with a 33-year age gap are standing up to critics after being branded "disgusting."
Amanda Harper, 25, and Jay Horsky, 58, say that despite confronting evil stares, nasty comments and regularly being mistaken for father and daughter, they are not ashamed of their relationship.
The couple, from Huntington Beach, California, first met on dating app Plenty of Fish, after Harper said she was immediately drawn to Horksy's grey hair and intense eyes.
After meeting up, the pair became inseparable, bonding over Horsky's passion for building Halloween props and even going on to open a haunted house business of their own.
But, despite having been together for three years, Harper says she still receives online abuse and has even lost a friend after he branded her "a horrible person," and a "gold digger."
Instead of taking offense though, the couple say they want to help break the stigma surrounding age gap relationships by showing people just how happy they are.
For them, age is just a number and while they acknowledge it is still taboo, they hope that one day it will be considered "normal".
Harper, who says she has always been attracted to older men, admits that even her father initially opposed their relationship when they first started dating after discovering Horsky was 11 years his senior.
However, after meeting and bonding over a beer the pair now get on really well.
Similarly, she says that her partner's two sons, three stepdaughters and four grandchildren have all been very accepting.
While Harper has no interest in becoming a mother, she admits to relishing being a grandparent, adding that they love each other just like "grandmas and her grandchildren do."
Register for free to continue reading
Registration is a free and easy way to support our truly independent journalism
By registering, you will also enjoy limited access to Premium articles, exclusive newsletters, commenting, and virtual events with our leading journalists
Already have an account? sign in
Register for free to continue reading
Registration is a free and easy way to support our truly independent journalism
By registering, you will also enjoy limited access to Premium articles, exclusive newsletters, commenting, and virtual events with our leading journalists
Already have an account? sign in
Join our new commenting forum
Join thought-provoking conversations, follow other Independent readers and see their replies