One in four workers say employer hasn't supported them during Covid pandemic
During the first lockdown, almost half of Brits were working from home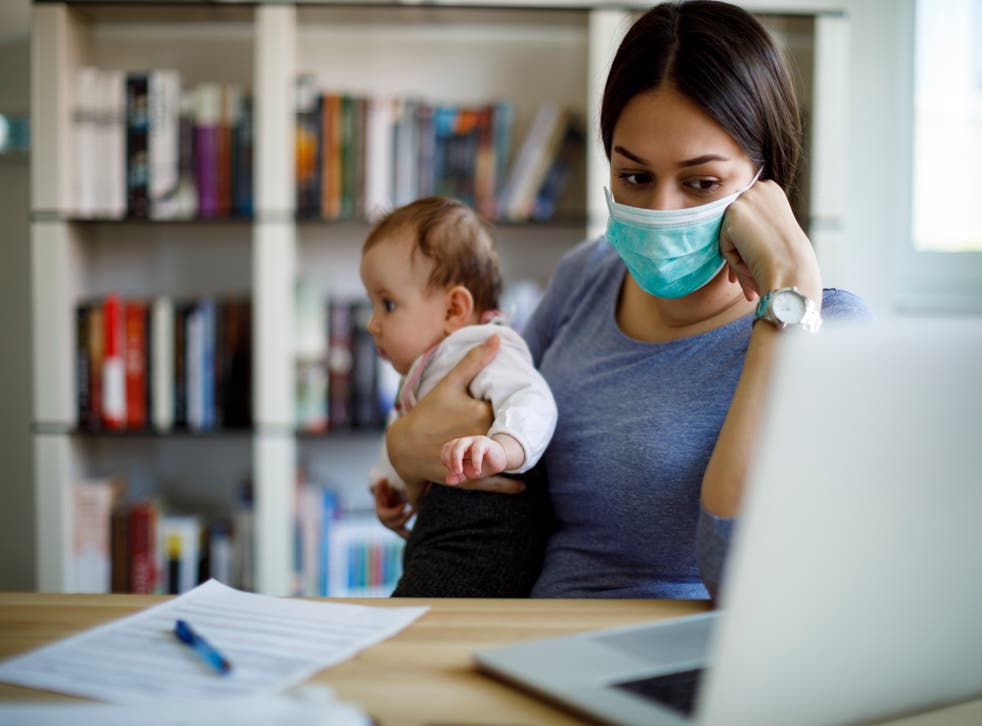 A quarter of workers feel their employer hasn't supported them during the Covid pandemic, new research suggests. 
A survey of over 2,000 employees by YouGov and YuLife, conducted in December 2020, found that one in four workers believe their employer isn't looking after their wellbeing during Covid.  
On top of this, half of workers didn't feel supported with home-working and one in three said the pandemic had had a negative effect on their wellbeing.
During the first lockdown, figures from the Office for National Statistics (ONS) revealed that in April 2020, 46.6 per cent of people in employment were doing at least some work from home and, of that figure, 86 per cent were doing so as a result of the pandemic. 
Since March last year, many workers have struggled with work-life balance, connectivity problems and juggling childcare with doing their jobs remotely.
Almost half of people surveyed who had children said they feel more stressed since Covid.
YuLife conducted another survey six months prior to this one and, of the 2,000 workers who responded, 87 per cent said they are likely to stay with an employer if they demonstrate a commitment to their wellbeing.
It sometimes isn't easy to fit in the activities that would boost our wellbeing - like workouts - but 65 per cent of respondents said in June that they would do more physical activity if they were rewarded by their employer.
In May last year, a survey by LinkedIn and the Mental Health Foundation found that 56 per cent of 2,000 UK workers surveyed felt their mental health had deteriorated since the lockdown began on 23 March. 
The poll also revealed that, on average, Brits have been working 28 hours of overtime per month - the equivalent of four extra days.
Despite increased feelings of anxiety and stress, there were some benefits to working from home more, with almost half (44 per cent) reporting that they felt more connected to their families.
More than half (54 per cent) said they would like their employer to give them the option of working from home more often post-lockdown.
Register for free to continue reading
Registration is a free and easy way to support our truly independent journalism
By registering, you will also enjoy limited access to Premium articles, exclusive newsletters, commenting, and virtual events with our leading journalists
Already have an account? sign in
Register for free to continue reading
Registration is a free and easy way to support our truly independent journalism
By registering, you will also enjoy limited access to Premium articles, exclusive newsletters, commenting, and virtual events with our leading journalists
Already have an account? sign in
Join our new commenting forum
Join thought-provoking conversations, follow other Independent readers and see their replies