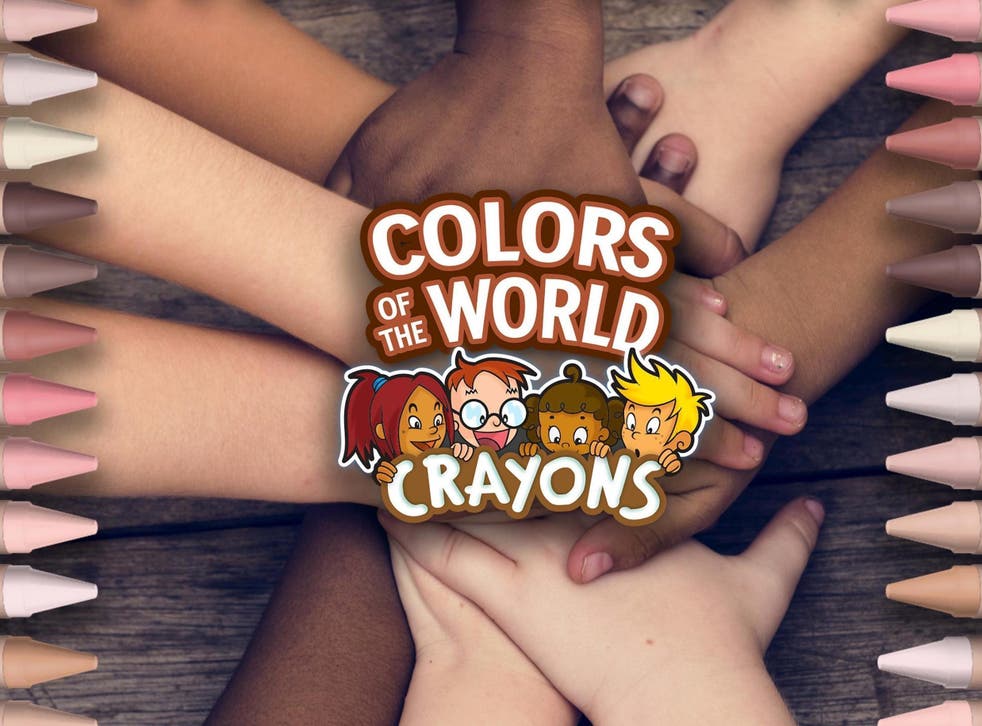 'Colours of the World' Crayola set represents 40 different skin tones
Company says new launch aims to 'cultivate a more inclusive world for children of all ages, races, cultures and ethnicities'
Sarah Young Comments
The world of colouring is about to get a whole lot more inclusive, thanks to Crayola's latest launch.
On Thursday, the company announced that it is launching a new box of crayons called "Colours of the World" which it hopes will help "cultivate a more inclusive world for children of all ages, races, cultures and ethnicities."
The new packs will include crayons that represent more than 40 different skin tones, ranging from very light rose to deepest almond.
The boxes will also feature a colour reference side panel, as well as a gradient skin tone label around each crayon with the colour name written in English, Spanish and French as a way to further emphasise the importance of inclusion and diversity.
Rich Wuerthele, CEO at Crayola, said that the arts and crafts product was developed to "advance inclusion within creativity" among children.
"With the world growing more diverse than ever before, Crayola hopes our new Colors of the World crayons will increase representation and foster a greater sense of belonging and acceptance," he said in a statement.
"We want the new Colours of the World crayons to advance inclusion within creativity and impact how kids express themselves."
To ensure the new Colours of the World crayons were developed to reflect an accurate and inclusive skin tone palette, Crayola not only conducted rigorous consumer testing, but also partnered with Victor Casale, the current CEO of MOB Beauty, who has over 30 years of experience in creating foundation colours for global skin tones at companies like MAC Cosmetics and Cover FX.
Together, Casale and Crayola systematically created a range of crayon colours that authentically reflect the full spectrum of human complexions.
"I have spent my life trying to create truly global shade palettes because I know what it's like to be with a person who has finally found their exact match," Casale said in a statement.
"They feel included and recognised, and I am hoping every child who uses these crayons and finds their shade will have that feeling. Growing up, I remember mixing the pink and dark brown crayons to try and make my shade, so I was thrilled when Crayola asked for my help to create the Colours of the World crayons."
The crayons will come in a 24 or 32-count pack and will be available to purchase exclusively at Walmart in the US from July. It has not yet been confirmed if the range will be sold in the UK.
The launch follows a different set of Crayola skin tone shades, called Multicultural, which comes in an eight-crayon pack, and is available to buy in the UK.
The box was first introduced in 1992 in response to consumer and educator feedback. In 1993, it also created Multicultural Markers.
Register for free to continue reading
Registration is a free and easy way to support our truly independent journalism
By registering, you will also enjoy limited access to Premium articles, exclusive newsletters, commenting, and virtual events with our leading journalists
Already have an account? sign in
Join our new commenting forum
Join thought-provoking conversations, follow other Independent readers and see their replies