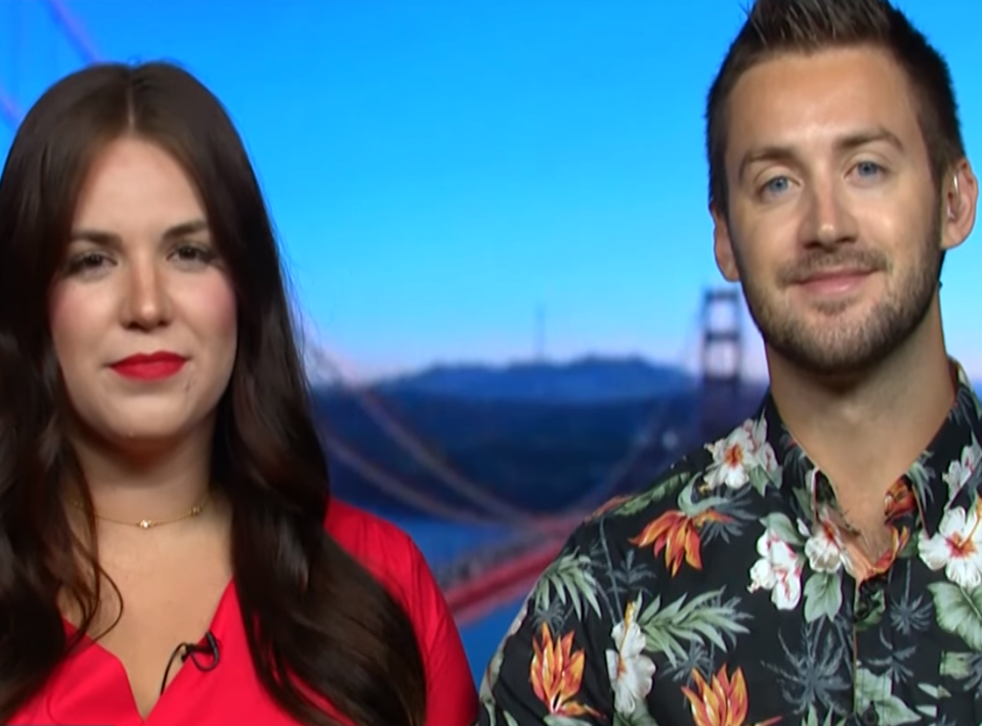 Husband defends himself over viral open letter he wrote to 'curvy' wife
He says his intention was to celebrate and promote his wife
If you've been on the internet over the past few days, you'll no doubt have seen the furore surrounding Robbie Tripp's viral Instagram post about his wife, Sarah.
Accompanying a picture of the couple kissing, Robbie wrote an open letter, praising Sarah's "thick thighs, big booty, cute little side roll" and "curvy body."
And the post divided the internet.
Whilst many people thought it was empowering and encouraging - it now has nearly 34,000 likes - just as many if not more others criticised Robbie for attention-seeking, mansplaining and making himself out to be a hero for doing the bare minimum.
But now Robbie has defended himself on Good Morning Britain, saying his intention was to promote and celebrate his wife.
"It was a post of her and celebrating her, telling people how much I love and adore her and am attracted to her. And maybe even offering a thought-provoking statement about portrayals of women in the media and the amazing job Sarah has done in speaking to curvy women.
"It was meant as nothing but positive, the intent was pure.
"I think the majority of people got that but I think there's always going to be a small group of people that want to cast a negative attitude towards something but we just choose to focus on the positive."
He explained that he often writes posts about Sarah and was surprised that this one went viral.
Husband defends himself over viral open letter he wrote to 'curvy' wife
"I definitely hoped people would see and connect with it but for something to go this viral and extend to all corners of the world is insane. No one could have anticipated that.
"But the overwhelming positive and love we've received from it, from women saying it's helped them love themselves more and don't have much representation for their body type, it's amazing."
Sarah, who runs a body positive fashion blog, spoke out to defend her husband too, explaining that his post isn't offensive to her because she labels herself as curvy:
"I talk about my thick thighs and my big booty and stretch marks and arm flab and all kinds of topics that are super relatable to women every single day so it's not a conversation that's abnormal for us."
The debate rages on.
Join our new commenting forum
Join thought-provoking conversations, follow other Independent readers and see their replies