Man pays for custom porn film of women burning his stamp collection
With so much porn available online for free, producers are diversifying their incomes with bespoke films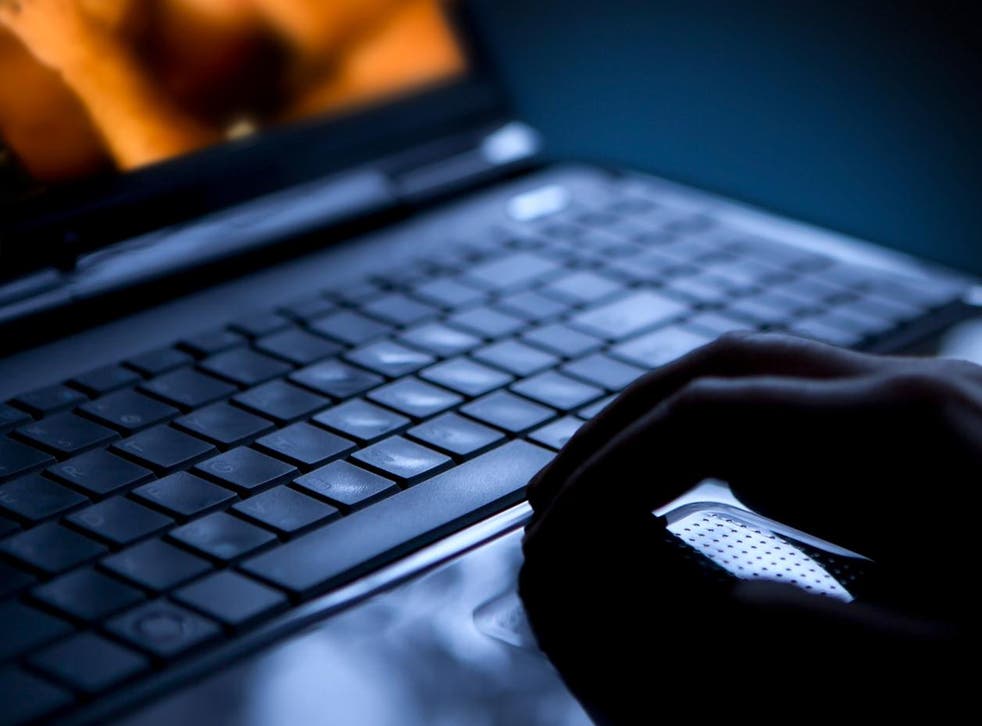 A Norwegian man paid porn producers to create a bespoke film of women burning the stamp collection he'd spent decades building.
The unnamed man had spent 40 years and a lot of money building up his stamp collection, but he started to feel depressed and lonely.
He went to see a psychologist who told him stamp-collecting was a ridiculous hobby, and so the man decided to destroy his collection. Through the medium of porn. With one film for each of his ten books.
There is just one stamp book left and he's deciding which producer to send it to.
The story emerged in Jon Ronson's new podcast series into the current state of the porn industry.
The bespoke film begins with a book of stamps on the floor of a living room. Three young women in school uniform come into the room, notice the book and start making fun of it.
The man had stipulated that he wanted the women to have fun destroying and burning the stamps, and it was important that they humiliate him.
The women then start stomping on the stamps - another specific request - and eventually burn the book.
He said he watches it every day.
'Empty Porn Sets' by Jo Broughton

Show all 12
As bizarre as the case may seem, it's becoming increasingly normal for pornographers to make custom films - it's one of the main ways they are diversifying their income sources as a result of the challenges they face due to the rise of free online porn.
Across the globe, over 4,599 million hours of porn were watched in 2017 - that's equal to a mind-boggling 5,246 centuries.
And the vast majority of what people are watching is free online, found on sites such as PornHub, which receives 75 million viewers a day.
In his podcast, Ronson meets porn producers Rhiannon and Dan who explain that because so much porn is given away for free, they have a harder time making a living.
The Norwegian man's personalised porno is just one example of what Ronson describes as "custom films to the detailed specifications of individual fans, conjuring into life entire porn films for just one viewer."
People send in a script or idea, then the producers tell them how long it would take, which actors are available, the costs, and then they make it happen. The client is usually involved with the casting and the whole process.
"Some of them are crazy because they're just so normal," Rhiannon and Dan said.
They receive many requests that are a far cry from your typical porno - in one case, a client wanted a film of a fully-clothed woman in her kitchen becoming exasperated by a fly because she'd lost her fly-swatter.
Another example is a video of a woman sitting in a paddling pool - again, clothed - who then has industrial-sized buckets of condiments poured over her head. The client was a restaurant owner.
Sex toys designed by women - in pictures

Show all 8
The most unique - and perhaps saddest - request Dan and Rhiannon have received was from a man who emailed asking for a film of a woman sitting cross-legged, fully-clothed, saying to the camera: "You are loved. Things are bad now but they won't always be. Suicide is not the answer."
It was hard for them to deal with but they decided to treat the request like any other. But the man never replied to them.
Dan and Rhiannon chose to make the film anyway and send it to him. It may just have made the difference.
Register for free to continue reading
Registration is a free and easy way to support our truly independent journalism
By registering, you will also enjoy limited access to Premium articles, exclusive newsletters, commenting, and virtual events with our leading journalists
Already have an account? sign in
Register for free to continue reading
Registration is a free and easy way to support our truly independent journalism
By registering, you will also enjoy limited access to Premium articles, exclusive newsletters, commenting, and virtual events with our leading journalists
Already have an account? sign in
Join our new commenting forum
Join thought-provoking conversations, follow other Independent readers and see their replies