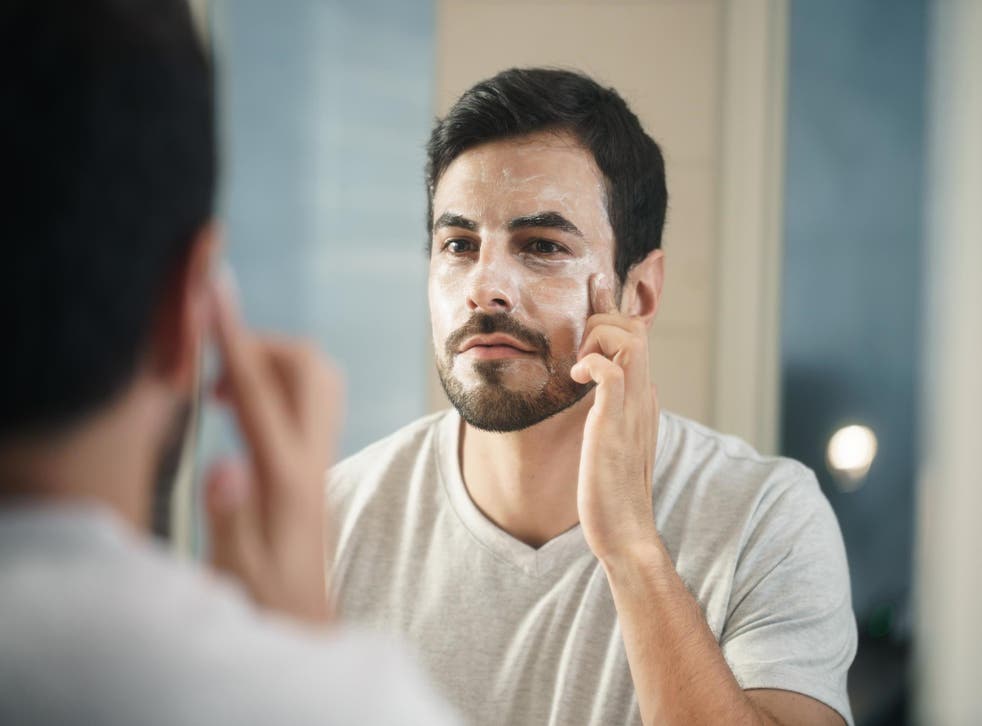 CVS is adding a men's makeup line to stores
Products will be stocked in 2,000 CVS stores 
CVS, the largest drugstore chain in the US, will now stock a makeup line specifically for men in 2,000 of its stores.
The retailer's new partnership with cosmetics and skincare company Stryx was announced this week by Bloomberg, which reported that the store will stock the brand's "concealer tool" and gel cleanser.
According to CVS, the move comes amid an increased interest in male grooming products during quarantine.
"Men's grooming has seen incredible growth during this stay-at-home period," CVS said in a statement. "Men are a top customer focus at CVS Beauty."
The new availability marks one of the biggest mainstream forays into the male makeup realm so far, however, customers shouldn't expect products such as lipstick and blush - as Stryx's co-founder Devir Kahan told Bloomberg the company is "not about a full face of makeup or colour".
"We're talking about improving blemishes, fixing up under-eye bags, a zit - all these sorts of things," he explained.
On its website, Stryx describes its products as "specially crafted for men's skin which is oiler, rougher, and thicker than most women's skin" and "designed to be super subtle and imperceptible on the face".
However, while the company does market its products as being undetectable, it does acknowledge "how much product you use comes down to personal preference, and there is no objective right or wrong".
One of its products, The Perfect Skin Kit, which retails for $40 and includes a concealer and tinted moisturiser, is advertised as "everything you need to look your most handsome".
The move into male cosmetics is not surprising when considering searches for "male makeup looks" jumped nearly 80 per cent in April in comparison to a year ago, according to data from market analytics firm Moz, which noted that searches for "covering redness," "hiding acne" and "hiding bags under eyes" have also increased.
According to Stryx, it also saw increased traffic amid the pandemic, with May website traffic up 30 per cent and sales up 17 per cent compared to April. The increase, according to Kahan, proves Americans are "unwilling to forfeit a professional appearance and are even prioritising it."
While makeup is gender-neutral, Styrx is not the first company to market its products specifically for men. Last year, Chanel also launched a makeup line targeted towards male customers.
Join our new commenting forum
Join thought-provoking conversations, follow other Independent readers and see their replies