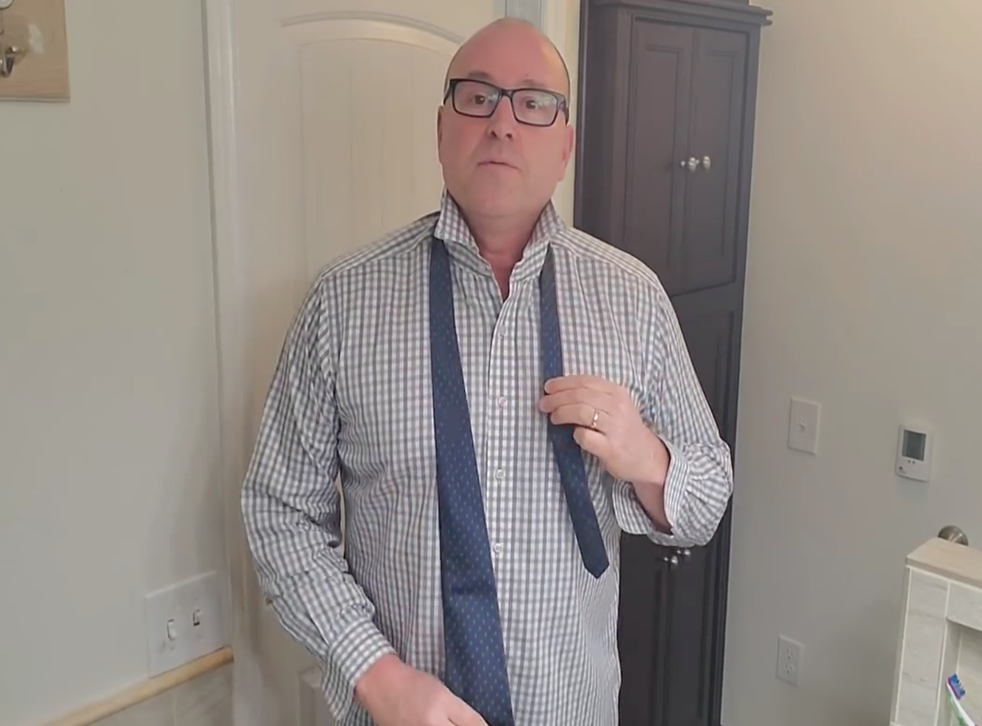 Man who grew up with no father creates 'Dad, how do I?' YouTube channel to teach others
YouTube channel has more than 2m subscribers 
A father-of-two who shares "dad" how-to lessons on his YouTube channel has gone viral for his wholesome content.
In April, Rob Kenney, 55, started his YouTube channel "Dad, how do I?" where he began sharing videos of himself explaining how to perform life skills such as unclogging the drain, ironing a shirt, and checking your car's oil.
According to Kenney, whose own father left when he was 12, he created the channel to "do my best to provide useful, practical content to many basic tasks that everyone should know how to do," he explained in the about section of the channel.
In an interview with Shattered, he said that his goal in life was not to be wealthy or successful, but to "raise good adults" - and once he'd achieved that, he realised he had knowledge left to share.
"My goal in my life was to raise good adults," he said. "I never wanted to be wealthy. I never wanted to be necessarily successful. My goal in life was to raise good adults - not good children but good adults - because I had a fractured childhood."
According to Kenney, he wanted to create how-to videos about topics that are not taught in school for a while, but finally found the opportunity in quarantine.
In one recent video showing how to unclog a sink, Kenney explained that he decided to make a video on the topic because one of his subscribers had asked him for help in the comments of another of his videos.
Last week, Kenney, his story, and his helpful videos went viral on Twitter, after a tweet from Gissel Carmona calling the content the "purest thing" was liked more than 2.3m times.
"His father left when he was 12, now he has a YT channel called 'Dad, how do I?' to help kids who're growing up without dads," the tweet read. "Teaching them basic tasks that you'd usually ask your dad for help on. This is the purest thing."
Prior to the viral tweet, Kenney's YouTube channel had about 400,000 followers, according to BuzzFeed. As of Thursday, it has more than 2m, as people continue to praise Kenney for his helpfulness.
"Love this. Practical useful content that impacts others in a real way," one person tweeted.
Another said: "The Dad, How Do I? YouTube account is so precious and wholesome I'm so happy people are subscribing."
On Wednesday, Kenney uploaded a new video to his channel where he thanked all of his new subscribers, shared a dad joke and expressed his happiness at the community he's created.
"I'm so grateful for the community that you guys are building," he said. "When I see all the comments and if somebody sees that someone is hurting, you're respondent and walking alongside them. I love that."
After reminding his followers to keep encouraging others, Kenney concluded the video: "Just want to say I love you. Thank you again and God bless you."
Join our new commenting forum
Join thought-provoking conversations, follow other Independent readers and see their replies