The Independent's journalism is supported by our readers. When you purchase through links on our site, we may earn commission.
What London's trendiest neighbourhood looked like before the hipsters moved in
Andrew Holligan's photos explore a time before fixie bikes and cold-brew-coffee took over East London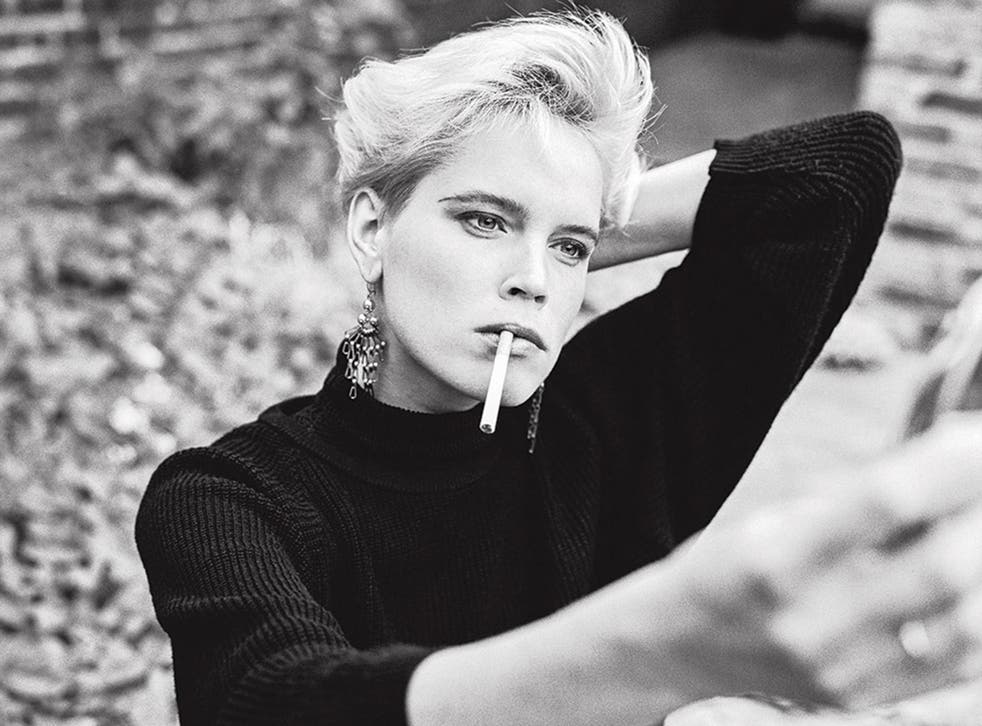 Just like Berlin and Brooklyn, Dalston is a word that is synonymous with craft-brew-drinking, fixie-bike-riding hipsters. But that wasn't always the case.
The pocket of East London, much like the rest of that portion of the capital, was up until recently better known for cockneys, pie and mash, and was home to people far less economically privileged than the creative types that have gentrified the area.
Dalston in the 1980s - In pictures

Show all 9
Three decades ago, photographer Andrew Holligan set about capturing the people and the streets of Dalston, unknowingly documenting a part of the capital that was set to become almost unrecognisable. He has since published these images in his book: Dalston in the 80s.
Now 61-years-old and living with his family in rural West Sussex - a world away from the bustling metropolis - Holligan called Dalston home for two years between 1984 to 1986. And he was surprised when publishers Hoxton Mini Press were interested in his images of East London.
"Up until then I had felt my '80s street-photography was something personal and had little relevance today. I was pleasantly surprised."
"It was very interesting going through these photographs and scrutinising them after so many years have passed," he told The Independent. "What of course is most interesting is how people and the streets have changed – clothes, hairstyles, cars, advertising, shop fronts etc – but also what is not there – technology in particular."
He argues that unlike now, where almost everyone has a camera on their smartphone in their pocket, the public were less aware of street photography in the 1980s, giving the images a sense of rawness as the people are less-self aware.
"With the abundance of smartphone photography today, people in the '80s in places like Dalston were more curious and less cautious about street photography," he says.
And despite the stark contrast between his images and modern-day Dalston, Holligan does not view his photography book as a direct comment on the wave of gentrification to hit East London.
"I had no agenda to this work. I was simply reflecting upon a place I happened to find myself living in called Dalston. By walking the streets, engaging with the environment is perhaps something fascinating to contemporary lifestyle that is passively saturated in technology. "
"Gentrification has always existed. If you look at some of the older architecture in Dalston, you see gentrification from another era," he says, referring to the Georgian and Victorian period. "I believe gentrification ebbs and flows and has an impact that is both positive and negative."
"Like gentrification, social and or racial tension is recurrent. I think 'Dalston in the 80s' illustrates this. If it is Capitalism and economics that drives us and divides us, then we must live with it. Today is no different to yesterday.
In a similar way, he says that the "yuppies" from the '80s about whom graffiti is daubed on the walls in one image in his book, hipsters are viewed as a threat. He says rather than hating hipsters or yuppies, what they represent is a nervousness of change where the benefit isn't always clear.
"Yuppies then like hipsters now represent a threat. The young are dynamic force that will always upset the status quo.
But the images aren't just a historical artefact, he adds.
"I want the viewer to enter a more personal space – my inner experience if you like. So it is hopefully not just a book of photographs to look at and admire but more an invitation into an intimate world by way of the camera lens."
Dalston in the '80s is out now on Hoxton Mini Press
Register for free to continue reading
Registration is a free and easy way to support our truly independent journalism
By registering, you will also enjoy limited access to Premium articles, exclusive newsletters, commenting, and virtual events with our leading journalists
Already have an account? sign in
Register for free to continue reading
Registration is a free and easy way to support our truly independent journalism
By registering, you will also enjoy limited access to Premium articles, exclusive newsletters, commenting, and virtual events with our leading journalists
Already have an account? sign in
Join our new commenting forum
Join thought-provoking conversations, follow other Independent readers and see their replies