The Independent's journalism is supported by our readers. When you purchase through links on our site, we may earn commission.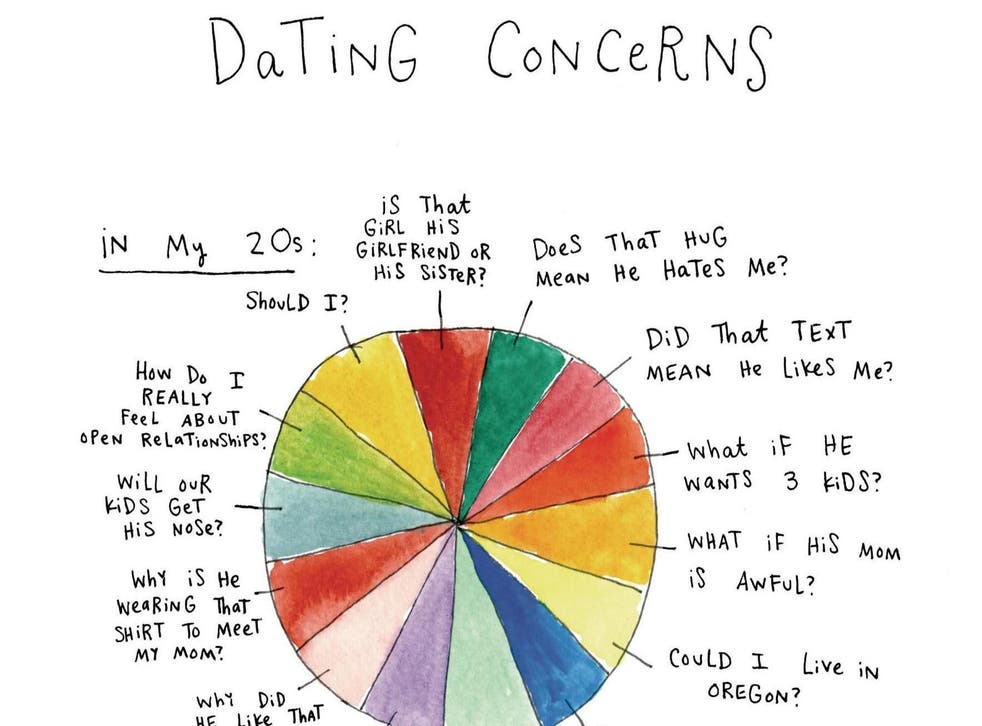 Dating and heartbreak summed up in nine cartoons by illustrator Mari Andrew
Mari Andrew taps into her emotions to tell a story through illustrations
Expressing your thoughts and feelings through words can be difficult - so for Mari Andrew, writing and illustrating helps her put her experiences on paper.
The immensely popular artist has over 776,000 Instagram followers and is the author of the new book, "Am I There Yet?: The Loop-de-loop, Zigzagging Journey to Adulthood," and her illustrations will resonate with anyone who has ever had a crush, went on a date, or felt the sting of heartbreak.
Drawing on inspiration from her own life, and her "great emotional memory," Andrew told The Independent: "My work is completely autobiographical but often influenced by conversations I have with my wonderful friends, or phenomena that I see in the media (i.e. sexist tropes).
"It's almost like being an actor; I tap into emotions that I felt at one point to tell the story I'm publishing now."
And although Andrew told us: "I don't draw to deal with heartbreak, because it's important to me that the healing comes first before I put anything in public. I don't want to rely on Instagram as a means to heal myself, but I do enjoy drawing about a particular experience after I've processed it," she says she has realised "how many people are going through the same challenges. We are so much more alike than we think we are."
These are the nine of the best illustrations that depict dating, relationships, and love as a millennial.
1. Dating concerns
2. First date report card
3. Anatomy of a heartbreak
4. Vows at the beginning of a relationship
5. Why I might have a crush on you
6. Anatomy of a two-month boyfriend
7. Questions I have for her
8. Types of crushes
9. Attraction (Drawn when Andrew was "very much in love")
Mari Andrew's book is available for purchase here.
Register for free to continue reading
Registration is a free and easy way to support our truly independent journalism
By registering, you will also enjoy limited access to Premium articles, exclusive newsletters, commenting, and virtual events with our leading journalists
Already have an account? sign in
Register for free to continue reading
Registration is a free and easy way to support our truly independent journalism
By registering, you will also enjoy limited access to Premium articles, exclusive newsletters, commenting, and virtual events with our leading journalists
Already have an account? sign in
Join our new commenting forum
Join thought-provoking conversations, follow other Independent readers and see their replies