Feminist Tinder: User creates Instagram account to document responses to the word 'feminist'
The Instagram account has garnered over 25,000 followers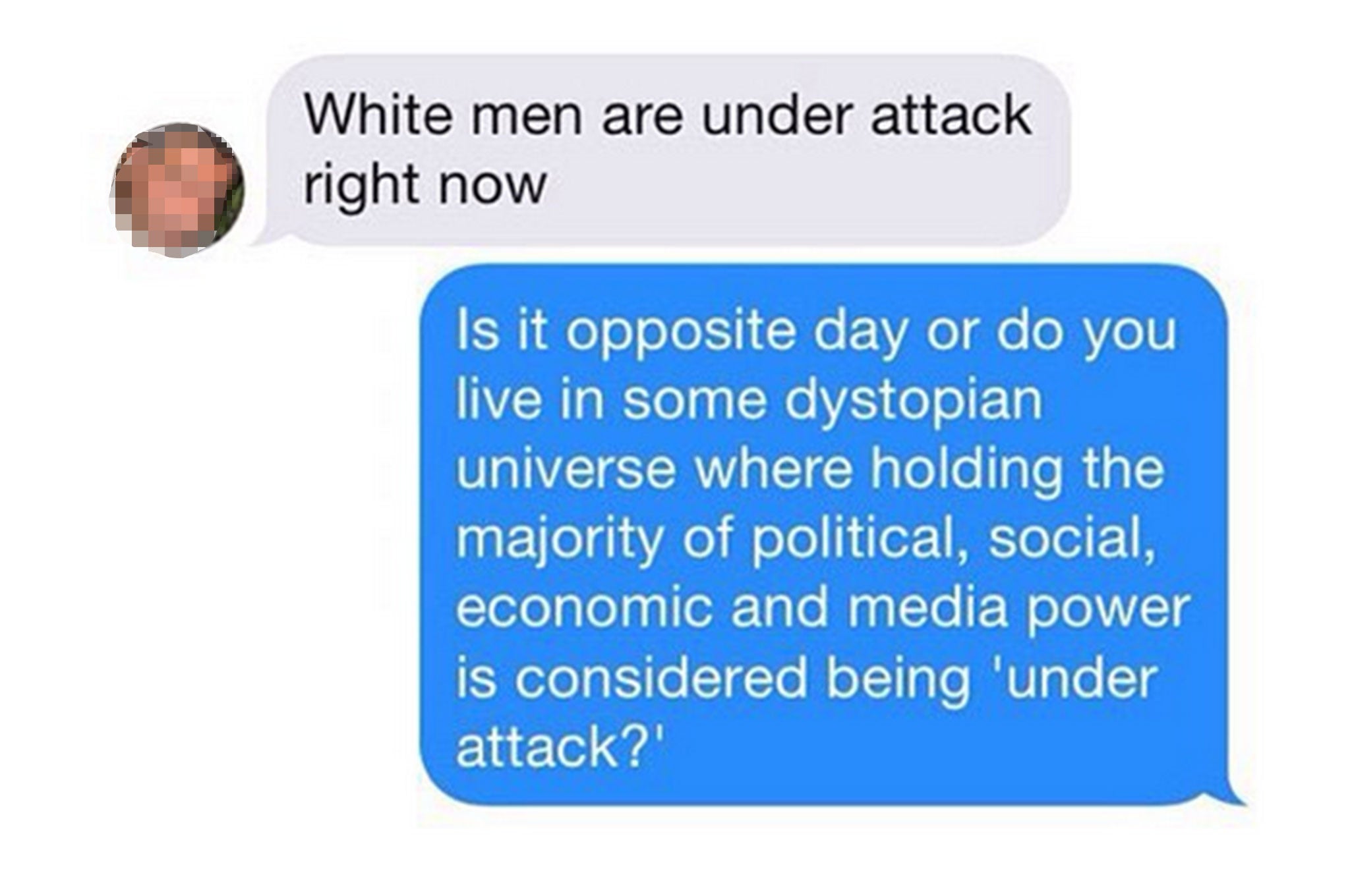 While Tinder can be an absolute minefield for women trying to navigate the nightmare that is online dating, it does inspire some rather wonderful Instagram accounts.
Feminist_Tinder highlights the sheer scale of sexist messages its creator Laura Nowak received when she put "feminist" into her Tinder bio.
The account features screenshots of various conversations she has with other Tinder users and the "feedback" she receives for her 'About' section.
Examples included the man who opened with "Female? U [sic] mean whore", only to receive Ms Nowak's splendid reply of: "Whoops you spelled 'self assured woman who respects herself and passionately advocates for the empowerment of women without being disheartened by the opinions of ignorant and misogynistic men that she meets online' wrong."
At the time of writing, Ms Nowak's Instagram account has garnered over 25,000 followers, with each post receiving hundreds of "likes" and positive comments.
"This was never meant to be a project," Ms Nowack told The Independent.
"I had been a casual user of Tinder for several months before putting 'feminist' in my bio.
"I was really shocked at how many aggressive reactions I received and realised that this was definitely something I had to share, to highlight our culture's misunderstanding of feminism as well as how rampant and active sexist double standards are in the dating world."
Tinder itself suffered a brief meltdown earlier this month after being criticised for its dating culture. A string of strongly-worded tweets were sent out from Tinder's official Twitter account, calling out the author of a Vanity Fair article and the idea that Tinder is a "hook-up app" at all.
Join our commenting forum
Join thought-provoking conversations, follow other Independent readers and see their replies