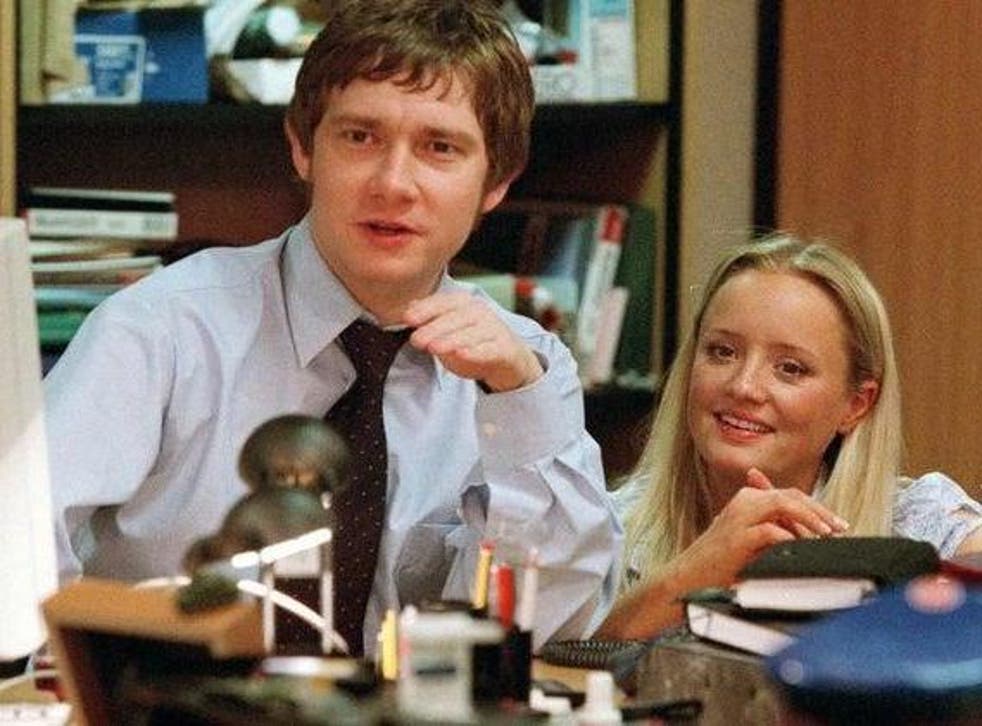 Everything you need to know before engaging in a workplace relationship, according to HR professionals
Experts state there are 'unwritten rules' colleagues must take heed of
Sarah Young
Monday 04 November 2019 17:29 Comments
With the average person spending 90,000 hours working over a lifetime, it's fair to say that many of us find ourselves spending more time with our colleagues than our family and friends.
So, it's not wonder our social and professional lives can so easily become entwined.
But, while workplace relationships can certainly help take the edge off the daily grind, it can also be damaging to your career.
Just ask Steve Easterbrook, who was fired as the British CEO of McDonald's after he broke company policy by engaging in a consensual relationship with an employee.
McDonald's, which forbids managers from having romantic relationships with colleagues, said that Mr Easterbrook had "demonstrated poor judgement" and its board of directors voted for his departure on Friday.
Celebrity couples who met on film sets

Show all 7
Joe Wiggins, careers expert at recruitment site Glassdoor, says that while there are no "hard and fast rules" about dating co-workers, people should be aware that it is a "risky business with potential consequences".
"The risk is magnified for senior leadership, especially CEOs," Wiggins says.
"There are some unwritten rules that people should take heed of in order to be able to properly balance their work life and romantic life."
And yet, despite these risks, workplace relationships happen. In fact, according to a new study of 5,795 UK workers, more than one in five (22 per cent) people met their partner through work, more so than through friends (18 per cent), online dating (13 per cent) or the traditional bar or club (10 per cent).
The research, conducted by jobs board Totaljobs, also showed that the UK workforce has become more accepting of workplace relationships, with two thirds of workers (66 per cent) admitting to having either dated a colleague or considered it, compared to a third (34 per cent) who would completely rule it out.
The Totaljobs study highlighted multiple reasons workers would never consider dating a colleague, with 34 per cent stating they don't believe romance and work mix.
Elsewhere, 31 per cent said they would feel judged, while 17 per cent feared being made fun of and 11 per cent worried they could be discriminated against because of their workplace romance.
So how do you conduct an office romance without either you or your partner losing your jobs? Here's everything you need to know.
Learn about office policies on dating
The first thing you need to do when considering engaging in a workplace relationship is to check whether your company's policy requires you to report that you're dating a colleague to HR or your immediate manager.
"Some companies may frown on colleagues dating," Wiggins says.
"In order to avoid any future problems, find out the company policy from HR or the employee handbook. Don't wait until the relationship gets too serious to find out, as you may then have a difficult decision to make."
Liam Grime, an employment law and HR consultant at The ELAS Group, agrees, adding that employers are entitled to take precautions to ensure workplace relationships don't negatively impact the business.
"Employers may want to introduce a Personal Relationships at Work policy to inform employees of the balance between their rights to a private life and the company's rights to protect its interest," Grime says.
"Employers may want to include a guideline in their policy that requires management be informed of any close personal relationships between employees so that they can review the situation in relation to possible interference with their work."
While imposing a complete ban on relationships between colleagues may seem unfair, Kate Palmer, associate director of advisory at global employment law consultancy, Peninsula, explains that it is not illegal.
"This is not unlawful but can be challenging to enforce in practical terms and could, in extreme circumstances, be seen as an infringement of an employee's human rights."
Remain professional at work
Even if there are no restrictions on colleagues being in relationships, it is important to remain professional at all times while you are at work
Wiggins explains that this means couples who work together need to be mindful that they don't bring relationship troubles into the workplace, spend time sending private notes to each other or engage in public displays of affection.
"At the same time, don't date certain co-workers with the aim of getting ahead. Not only is this a sure-fire way to make a lot of enemies at work, even if you do get ahead, you won't be doing so on your own merit," Wiggins says.
"If you move up the company ladder because of a relationship, you might just find yourself going back down again once the relationship fizzles out."
Palmer agrees adding that couples must ensure their relationships do not result a distraction from work that could leads to otherwise avoidable, and potentially costly, mistakes.
"Additionally, a romantic involvement between a manager and one of their subordinates may create perceptions of favouritism from other staff members, which can have a very detrimental impact upon overall morale," she explains.
Don't break the law
Kerry McGowan, managing director The HR Specialists, says it is absolutely vital that anyone engaging in an office romance ensures their feelings are reciprocated and consensual.
Each partner should not feel pressured to stay in the relationship and employees should be aware of what constitutes sexual harassment.
"Whether there are safeguards to protect employees should be taken into account when writing a policy or giving advice," McGowan says, adding that protecting junior employees and managers from more senior managers when relationships go wrong should also be a priority for employers.
Be realistic
When you mix and mingle your love life with your professional life, it can cause unwanted and unexpected drama if it's not handled the right way.
With no guarantees that any relationship is going to last forever, Wiggins states that workers need to be realistic about their situation, and be prepared for a breakup, just in case.
"How are you going to handle dealing with this person at work every day if you are no longer a couple?" Wiggins asks, "Will one of you be willing to move to a different department in order to avoid one another if you can't get along? Are these even things that you want to deal with in the first place?"
Be honest
Should you still tell your boss about a workplace relationship even if the company doesn't have a policy? While you don't have to make a written declaration of undying love, Wiggins suggests that couples intending on entering a serious relationship should explain who they are seeing and that they won't let it affect their job.
"It is better that management hear it from you instead of through the office rumour mill," he says.
"You don't have to go into great detail about your relationship, but it is common courtesy to tell your boss what is going on, and that the relationship is not going to interfere with your performance on the job."
McGowan agrees, adding that much of this honesty relies on management being clear with employees about the standards expected and to also stand by them themselves.
"We all know that many people find their life partners at work, because of the amount of time we spend at work and that will continue," McGowan says.
"Companies/organisations therefore, need to be clear and communicate the standards expected. Unfortunately, not even chief executives can operate outside expected standards and guidelines."
Know your rights
Workplace relationships should be handled with care and sensitivity in the interests of all concerned, and while employees have the right to reshuffle duties should a romance blossom between a manager and their subordinate, it is unlawful for a company to treat men and women differently because of their sex.
As such, if just one person in a heterosexual relationship is asked to leave their position they may have grounds for a sex discrimination claim.
"Any action employers take against employees who breach company rules relating to office relationships should be executed carefully and inline its policies," Palmer says.
Support free-thinking journalism and attend Independent events
"Crucially, any decision on disciplinary or dismissal should not be based on any discriminatory factor, such as gender or sexual orientation. Depending on the severity of the situation, dismissing the employees in question may be seen as an overly harsh response to the issue and could cause more problems in the long term."
Furthermore, your entitlement to a private life is protected by the Human Rights Act 1998, which means that you can be fairly open if you're having a relationship with someone at work without fear of being dismissed.
The European Convention on Human Rights, which is incorporated into UK law, states that everyone has the right to respect for their private and family life subject to a few limited exceptions.
Register for free to continue reading
Registration is a free and easy way to support our truly independent journalism
By registering, you will also enjoy limited access to Premium articles, exclusive newsletters, commenting, and virtual events with our leading journalists
Already have an account? sign in
Join our new commenting forum
Join thought-provoking conversations, follow other Independent readers and see their replies