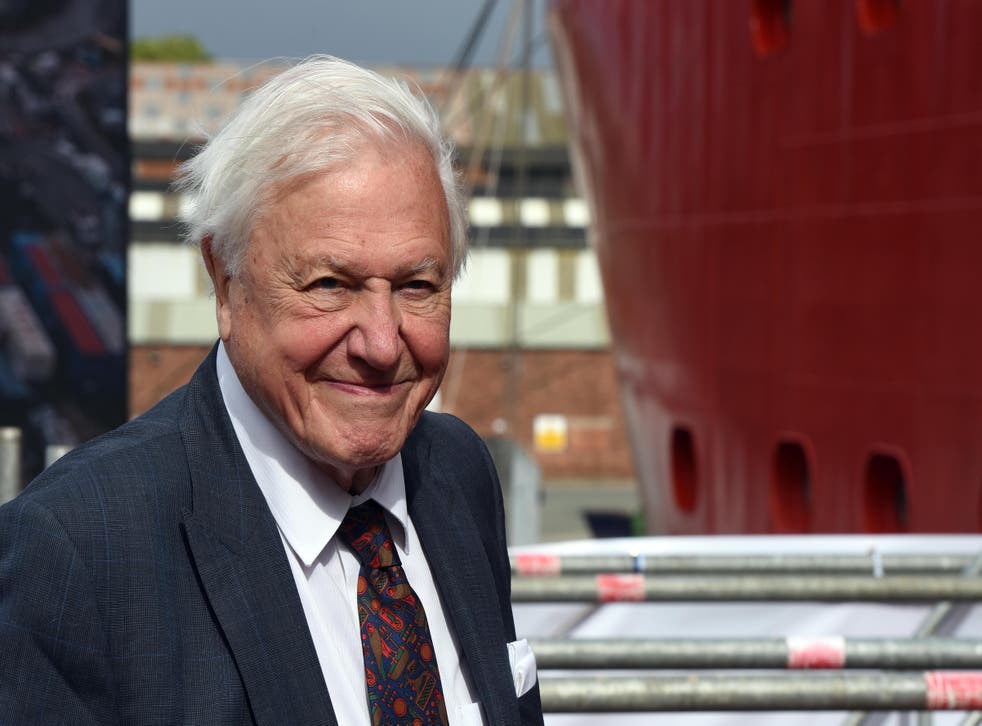 Sir David Attenborough quits Instagram after just two months
Spokesperson claims the account was 'always intended' to last for limited period of time
Sir David Attenborough has left Instagram after just two months of being on the platform.
The legendary broadcaster and environmentalist joined Instagram in September, and soon broke a world record to become the fastest user to reach one million followers, a title previously held by Jennifer Aniston.
In his first post - a short video - the 94-year-old explained that he had joined the platform to aid his mission to combat climate change, describing saving the planet as "a communications challenge".
"I've been appearing on radio and television for the past 60 years, but this is my first time on Instagram," Attenborough said.
"I'm exploring this new way of communication to me because, as we all know, the world is in trouble.
"Continents are on fire, glaciers are melting, coral reefs are dying, fish are disappearing from our oceans… the list goes on and on.
"But we know what to do about it. And that's why I'm tackling this new way, for me, of communication."
The account was partly launched to promote Sir Attenborough's latest film for Netflix, David Attenborough: A Life On Our Planet, and his new book, titled A Life On Our Planet – My Witness Statement and Vision for the Future.
Now, it has been confirmed that Sir Attenborough's account is no longer active, with its bio stating as such.
It reads: "Account no longer active. Legacy of stories from David Attenborough & A Life On Our Planet team. View highlights to follow inspiring accounts."
A spokesperson for the Netflix film confirmed the news in a statement to MailOnline: "Sir David and the filmmakers of A Life On Our Planet had always intended for the account to be a series of special messages over a limited period of time," they said.
In its short time online, the account has acquired more than 6.2 million followers.
Meanwhile, a total of 27 posts were made. When the account was launched, the World Wide Fund for Nature released a statement confirming that two of Attenborough's key collaborators, Jonnie Hughes and Colin Butfield, would help him run it.
Join our new commenting forum
Join thought-provoking conversations, follow other Independent readers and see their replies