Meet the man who preserves and frames the tattoos of dead loved ones
Save My Ink Forever has salvaged hundreds of pieces of body art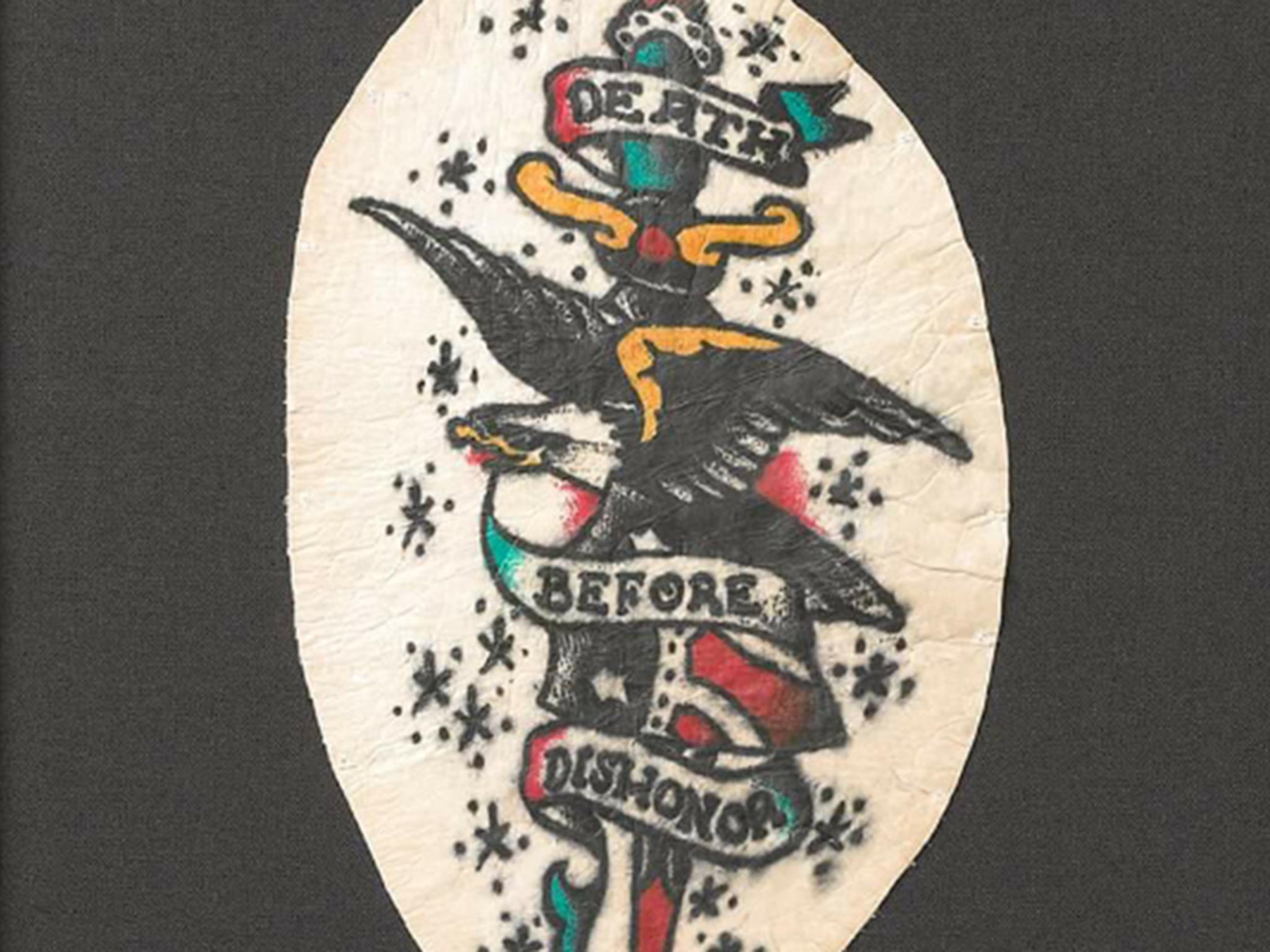 As third generation funeral directors, Kyle Sherwood and his father Mike are more open about death than most. It was when discussing how they would like to memorialise one another when the worst should finally happen that the father and son from Cleveland, Ohio, decided to expand their business into preserving the tattoos of the dead.
"I have quite a few tattoos. My father and I thought that they have such meaning to me that if something would happen my family would want to save them," the younger Sherwood, who has a tattoo of three needle-like trocar embalming instruments representing generation of funeral directors in his family, tells The Independent. To those who spend hundreds and even thousands of dollars on body art, waving goodbye to tattoos when someone dies can be like casting a Picasso into the flames, he argues.
"We thought maybe lots of people out there would like to have a piece of memorialised art that represents them."
Save My Ink tattoos - in pictures
Show all 4
So Sherwood, his father, an ER surgeon, another fellow funeral embalmer and a lawyer – to take care of the understandably tricky legal paperwork – set about perfecting their technique two years ago. In early 2016, they publicly launched Save My Ink Forever. Reluctant to reveal what the process involves - Sherwood calls it his "secret sauce" with a laugh - the firm does stress that loved ones contact Save My Ink Forever within at least 48-hours after a person dies.
The price of the service depends on the size of the tattoo, but friends and family generally spend $1,000 with the second tattoo at around $750 due to initial shipping costs. In two months or less, the family will recieve the tattoo preserved and framed in UV-protected glass. Since launching, the firm has dealt with hundreds of cases in the US. Looking to the future, they hope to extend their services overseas.
Each case is fraught with meaning, but one in particular stands out for Sherwood. The man went hiking in Colorado and was involved in a freak accident. His body was found a few days later, by which point there wasn't much of his body left and he had to be cremated.
"We were able to salvage one of his tattoos," says Sherwood. "His father was absolutely thrilled. He didn't get the closure of saying goodbye or seeing him, but he now has the tattoo that is ultimately a piece of his son that no one can take away from him."
Another case that stuck with Sherwood involved two daughters who wanted a tattoo of their names in a heart saved from their father's remains.
"We were able to cut the tattoo in a way where each daughter was able to keep the half with her name in, like those friendship necklaces you have when you're a child."
Sherwood is perfectly aware that the idea "isn't for everyone", but for people who took great pride in their body art in life or for the families of those who die in far from home or in a way where their whole body can't be saved – particularly in the military – it can be a great comfort.
"People think it's weird and strange and that's fine, but we're not here for a freak show," says Sherwood. "We're just here to serve people and give closure."
Join our commenting forum
Join thought-provoking conversations, follow other Independent readers and see their replies