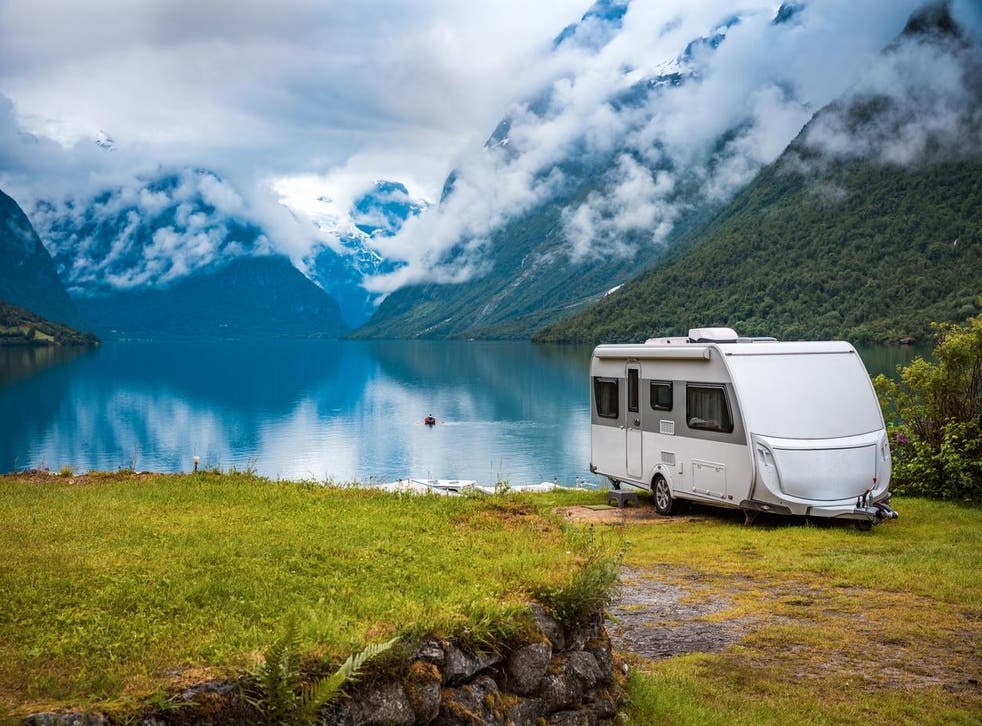 Family of six convert £27,000 school bus into stylish mobile home to travel across America
'Life is so much simpler now'
A British woman is living the American dream after packing up her life with her family to travel around the country in a converted school bus.
Debbie Mayes, 33, from Wigan, UK, has four children with her husband Gabriel, 45, from Angleton, Texas, whom she met at a ministry school in Illinois.
After growing tired of their 5,000-sq-ft family home, the couple made the decision to buy and refurbish a classic American school bus which cost them £27,000 and six months to transform.
The Mayes stripped out the seats, painted it white and added in a kitchen, cosy living area and bedrooms before embarking on a cross-country adventure.
So far, the family has racked up 3,000 miles in their bus travelling through Tennessee, Arkansas, Oklahoma, Kansas, Colorado, Wyoming, Utah and Nevada, before finishing their trip in California.
"We were living in a 5000-sq-ft house with Gabriel working multiple jobs, sometimes working until the early hours of the morning," Mayes told Metro.
"Things emotionally started to fall apart. We were both miserable and disconnected so realised we needed to change everything about our life.
After watching a YouTube video, the family thought they would be well-suited to that lifestyle and, despite being sceptical at first, knew it would be the perfect way to help them reconnect as a family.
The mother-of-four insists that the bus life has brought the family closer together and that the children love the freedom it enables them to have.
She says that the best thing about renovating the bus is how connected the family has come. While they used to spend all their time in different rooms of the house, now they go on adventures, watch moves together and read books at bedtime.
"Life is so much simpler now. Stuff is not as important to us, we spend much more time outside or having fun experiences as a family," Mayes explained.
Eventually, the family plans to settle in Northern California but before they build their forever home they hope to travel to either Alaska or Mexico.
While the 33-year-old says the experience has completely changed the family's lives she has some words of wisdom for anyone wishing to follow in their footsteps.
Mayes says that the family receive so many e-mails from people who are "miserable" with their lives but always seem to find an excuse not to make changes
To combat this she says not to waste time worrying what people or think or having everything perfectly planned.
"If you are unhappy with where you are at you are only one decision away from changing everything and you will feel so much freedom when you start living your life the way you feel called to live it," she adds.
Register for free to continue reading
Registration is a free and easy way to support our truly independent journalism
By registering, you will also enjoy limited access to Premium articles, exclusive newsletters, commenting, and virtual events with our leading journalists
Already have an account? sign in
Register for free to continue reading
Registration is a free and easy way to support our truly independent journalism
By registering, you will also enjoy limited access to Premium articles, exclusive newsletters, commenting, and virtual events with our leading journalists
Already have an account? sign in
Join our new commenting forum
Join thought-provoking conversations, follow other Independent readers and see their replies