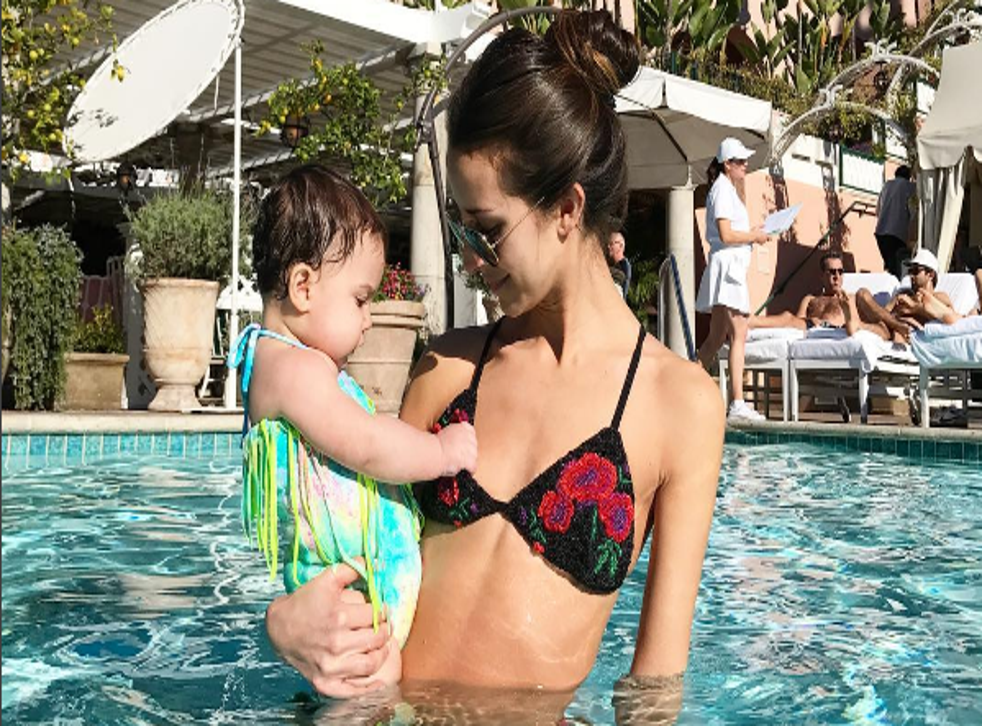 Woman claims she was kicked out of Delta 1st class over her crying baby on New York to LA flight
Should passengers who've paid to travel first class be spared the cries of an infant?
Travelling with a baby isn't easy for parents, but most people aren't thrilled to find themselves seated near a crying infant on a plane.
But one woman claims she was recently made to leave First Class whilst flying from New York to Los Angeles because her baby was crying.
US fashion blogger Arielle Noa Charnas shared her experience on her Instagram account, where she has 942,000 followers, and the post received over 1,600 comments from people keen to give their opinions.
Charnas wrote that she and her husband had paid to travel first class so they'd have enough space to lay down their baby, Ruby.
However, she wrote on Instagram that "once we were boarded I was getting tons of eye rolls and head shakes from fellow passengers on @delta because my baby was crying (as if I could just look at Ruby and say okay now it's time to stop)."
After ten minutes, Charnas says a flight attendant asked her to move to the back of the plane with Ruby because she was upsetting a lot of the first class passengers, who had complained.
"I started crying because I was so stressed and anxious and instead of the stewardess being helpful and compassionate she instead made the situation worse.
"I don't know what's right and wrong when it comes to flying with a baby but after telling a few people the story they were in shock," she wrote.
Charnas asked her followers for their thoughts, but they weren't all in agreement.
A lot of people sympathised with her and thought the airline was out of order to make her move: "I hope to God you didn't move, that is ridiculous," wrote one.
"A baby crying is a part of life and is no big deal. People can be so rude and hurtful about an uncomfortable child," added another.
Some of Charnas' followers even claimed they wouldn't fly with Delta again because of the incident.
However some people empathised with the first class fliers, arguing that passengers who pay thousands for a plane ticket "deserve a luxury flying experience" and paid extra specifically so they could "have peace, quiet and space."
Charnas' reluctance to move was branded "bad manners" and she was told off for not being more considerate.
"Why are you talking like this was all about you and your baby? Why don't you talk about how the rest of the passengers felt?" wrote one person
"Your baby doesn't bother you because you hear them all the time. Babies bother other people," added another.
The Independent has reached out to Delta for their comments but is yet to receive a response.
Join our new commenting forum
Join thought-provoking conversations, follow other Independent readers and see their replies