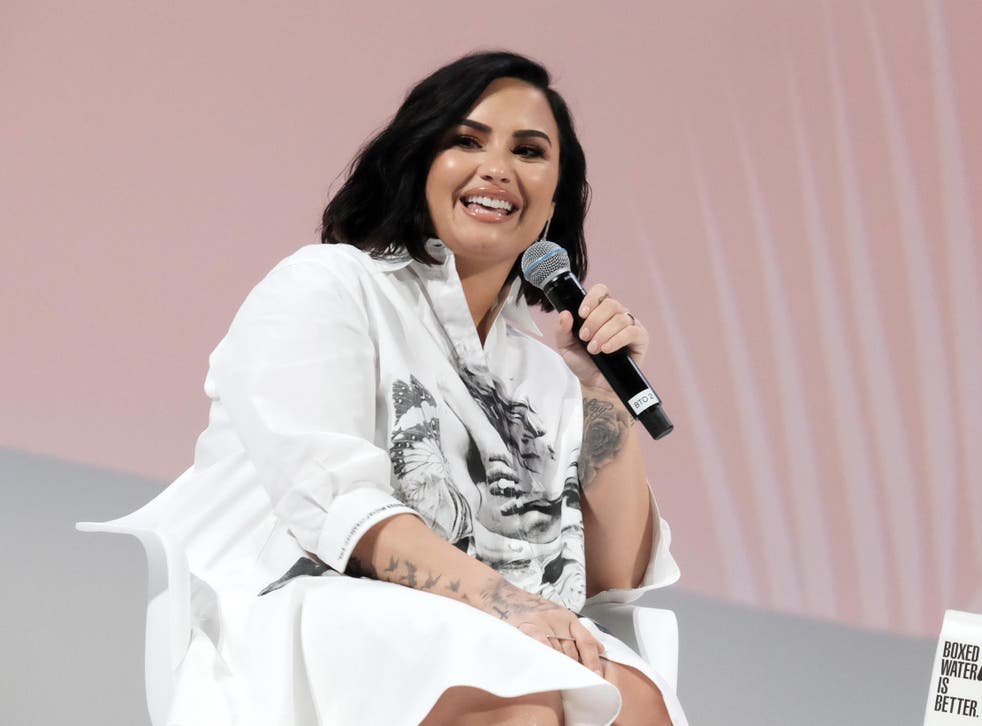 Demi Lovato speaks openly about body image: 'I don't always feel positive about my body'
'I am grateful for my strength and things I can do with my body,' singer says
Demi Lovato has spoken out about​ the body image issues she has struggled with in the past.
The singer said that while the term "body positivity" has become widespread in recent times, she "doesn't always feel positive" about her body.
"Sometimes I do not like what I see," the 27-year-old told Teen Vogue editor-in-chief Lindsay Peoples Wagner at the Teen Vogue Summit, adding that she doesn't "sit there and dwell on it" or "lie" to herself.
"I used to look in the mirror if I was having a bad body image day and say, 'I love my body, you're beautifully and wonderfully made.' But I didn't believe it."
Lovato outlined how she no longer feels the need to lie to herself by saying: "I have an amazing body".
She added: "All I have to say is, 'I'm healthy.' In that statement, I express gratitude. I am grateful for my strength and things I can do with my body. I am saying I'm healthy and I accept the way my body is today without changing anything."
The Confident singer also spoke about suffering from an eating disorder for several years.
She explained that in the past when she would go to the gym, she would exercise "to an unhealthy extreme".
She added: "I think that's what led me down a darker path – I was still engaging in these behaviours."
In July 2018, it was reported that the pop star had been hospitalised following a suspected drug overdose.
Body positivity activists protest outside London Fashion Week

Show all 9
Earlier this year, she posted a powerful message about her relapse on Instagram, imploring others to seek help and support if they are suffering from substance addiction.
Lovato wrote that she didn't regret relapsing, as she "needed to make those mistakes".
"But I must never forget that's exactly what they were: mistakes," she added.
To contact eating disorder charity Beat, you can call their helpline on 0808 801 0677, their studentline on 0808 801 0811 and their youthline on 0808 801 0711.
The helplines are open 12pm to 8pm on weekdays and 4pm to 8pm on weekends and bank holidays.
If you need guidance on drug addiction, you can call charity Frank on 0300 123 6600. The helpline is open 24 hours a day, seven days a week.
Join our new commenting forum
Join thought-provoking conversations, follow other Independent readers and see their replies