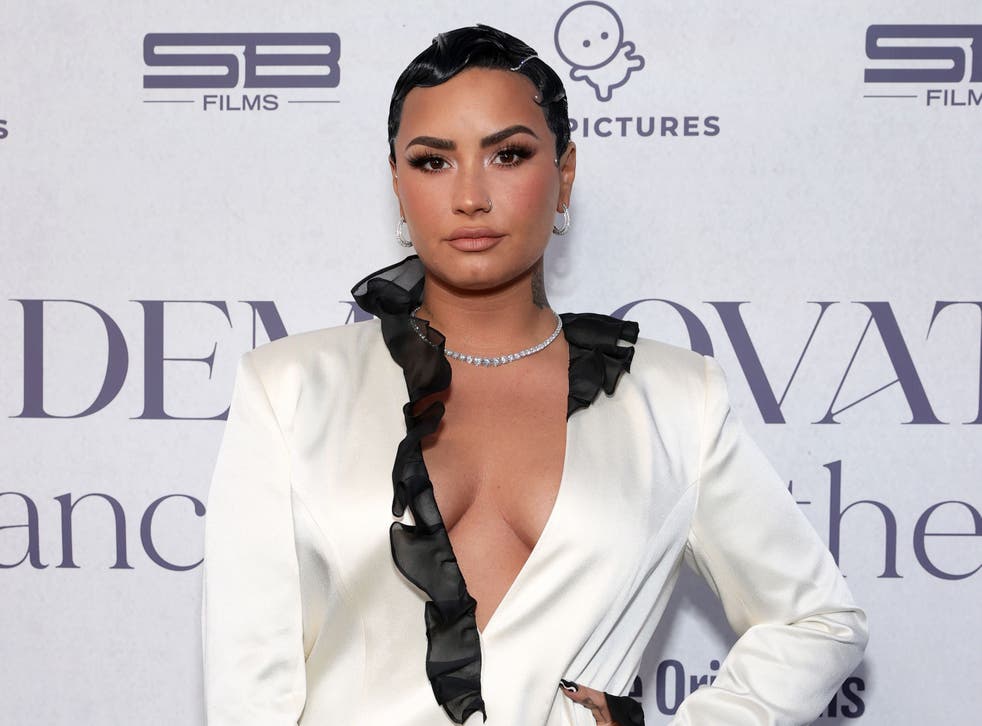 Demi Lovato speaks out about being pansexual and 'closeted': 'I'm part of the alphabet mafia'
'I'm so fluid now,' said the singer
Demi Lovato has opened up about being pansexual, and explained why she previously remained "closeted".
Lovato explained that she initially found it hard to come to terms with her sexuality due to her conservative Christian childhood.
Speaking on The Joe Rogan Podcast, the singer said she's attracted to "anything really".
"I'm so fluid now, and a part of the reason why I am so fluid is because I was super closeted off," she said.
Asked if the term "pansexual" aligned with how she felt, she answered, "Yeah, pansexual."
Read more:
"I heard someone call the LGBTQIA+ community the alphabet mafia," she said, adding: "That's it! That's what I'm going with."
The 28-year-old explained that her religious upbringing had impacted her ability to accept her sexuality.
She said she first noticed her attraction to women after watching the well-known Cruel Intentions scene of Selma Blair and Sarah Michelle Gellar kissing.
"I was like, 'Oh, I like that,' " she recalled. "But I felt a lot of shame because growing up in Texas as a Christian, that's very frowned upon."
She continued: "Any attraction I had to a female at a young age, I shut it down before I even let myself process what I was feeling."
Lovato has previously spoken about her sexuality and how her two-month engagement to Max Ehrich, which ended in September, made her reflect on what she really wanted.
In an interview with Glamour earlier this month, Lovato said the relationship made her realise how "queer" she is.
She said: "When I started getting older, I started realising how queer I really am.
"This past year, I was engaged to a man and when it didn't work, I was like: 'This is a huge sign.'"
"I thought I was going to spend my life with someone. Now that I wasn't going to, I felt this sense of relief that I could live my truth," she added.
Join our new commenting forum
Join thought-provoking conversations, follow other Independent readers and see their replies