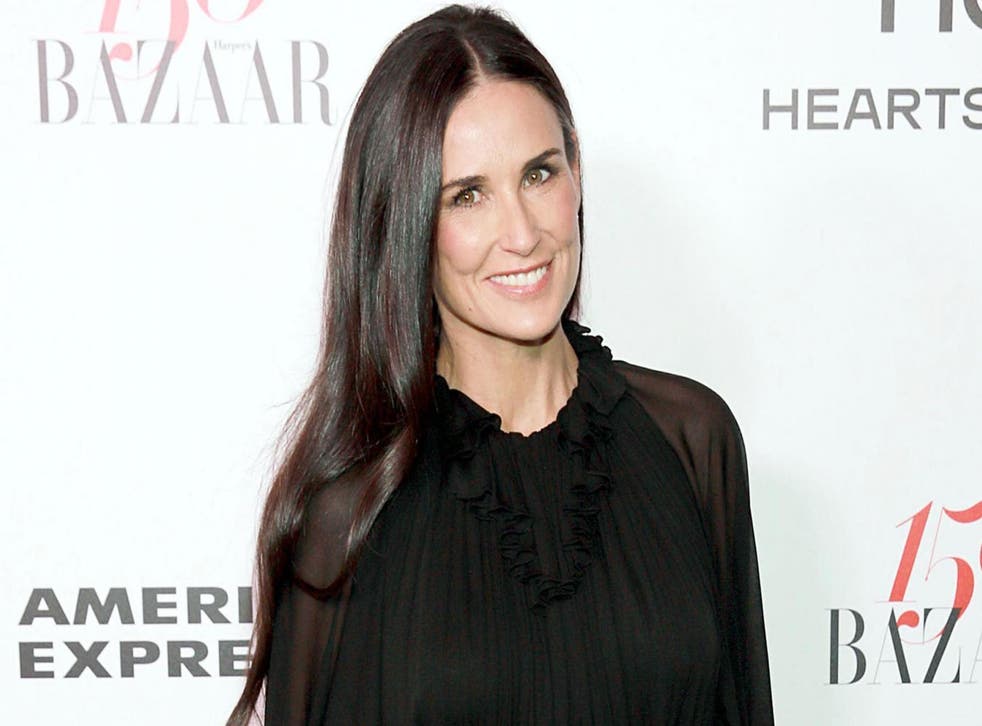 Demi Moore describes how film roles contributed to her 'obsession' with exercise
Actress says 'I never dared let up' 
Demi Moore has described how the pressures of Hollywood contributed to her "obsession" with exercise.
The actress revealed the details of her addiction in her new memoir Inside Out, in which she recalls "years" of constant exercise and disordered eating to ensure she was prepared for her roles.
According to the 56-year-old, the obsession began when she was training for the role of a naval lawyer in the movie A Few Good Men, shortly after giving birth to her daughter Scout.
"I didn't feel like I could stop exercising," Moore wrote in the book. "It was my job to fit into that unforgiving military uniform I'd be wearing in two months in A Few Good Men. Getting in shape for that movie launched the obsession with working out that would consume me over the next five years. I never dared let up."
Despite learning from her doctors at the time that she wasn't producing enough fat in her breast milk to sustain her daughter, Moore found herself unable to stop working out - and increased her efforts while preparing for her next film Indecent Proposal.
Demi Moore's Striptease is film fans' 'favourite guilty pleasure'

Show all 10
She recalled: "I would be on display again, and all I could think about was my body, my body, my body.
"I doubled down on my already over-the-top exercise routine. I cut out carbs, I ran and I biked and I worked out on every machine imaginable."
In the book, the actress explains how the habit returned with each movie role, until she finally reached a point where she had "reached my limit" when she wrapped filming for GI Jane.
According to Moore, she had gained weight for the role, but did not begin starving herself again or recommit to a rigorous, strict exercise routine as she had done in the past.
Support free-thinking journalism and attend Independent events
"When I got home to Idaho, I had an epiphany in the shower one day: I just need to be my natural size," she wrote.
In addition to incorporating a body-positive mantra into her daily prayer, which she hoped would help her "make peace," the actress says she also completely gave up "hard exercise".
"I never went back into the gym in the house," she wrote, adding that the room has since been transformed into her office.
Join our new commenting forum
Join thought-provoking conversations, follow other Independent readers and see their replies