The Independent's journalism is supported by our readers. When you purchase through links on our site, we may earn commission.
Woman's candid post about mental health goes viral: 'This is what depression looks like'
Thousands of people have since been inspired to share their own stories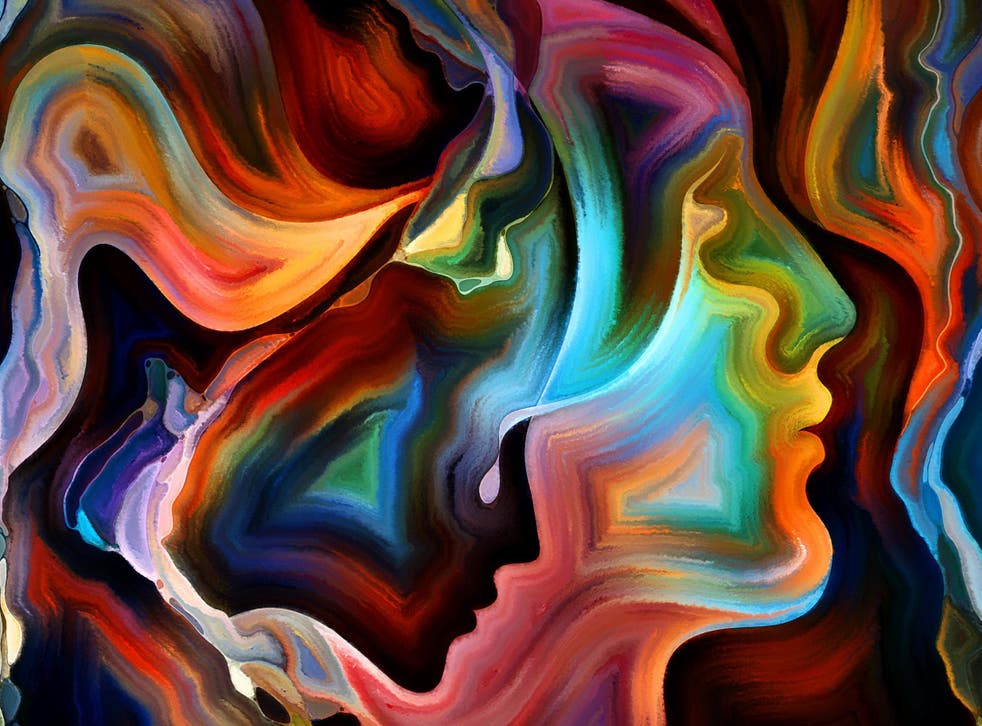 Depression can be widely misunderstood, particularly by those who don't suffer from it and can't empathise with the debilitating realities of having a mental illness.
While common depictions include images of people sobbing and looking sad, the reality is far more complex than hackneyed stock imagery can convey, as one mother has powerfully demonstrated in a candid Facebook post which has since gone viral.
Brittany Ernsperger lives with depression and anxiety and posted a photo of stacked up dishes in her kitchen to reveal how both conditions adversely affect her ability to complete even the most mundane of tasks, like washing up.
"This is what depression looks like," her post begins.
"No. Not the clean dishes. But that there were that many dishes in the first place; that I've gone two weeks without doing them."
The mother and blogger recalled how three days prior to taking the photo she had been sat on her kitchen floor crying while staring at the dirty dishes.
"I knew they needed to be done. I wanted to do them so bad. But depression pulled me under. It sucked me in. Like a black hole. Rapidly, sinking quicksand."
She explained how feelings of defeatism only exacerbated her depressive state, making it harder to complete other everyday tasks such as laundry, dressing herself and brushing her teeth.
Ernsperger added that her anxiety often leaves her with fears of abandonment and riddles her with self-loathing.
"Being scared your husband will leave because he thinks you're lazy. Being scared to let people into your home because they'll think you're nasty. Feeling like you're failing your kids because for the 3rd night in a row you don't have any clean dishes to cook dinner on," she wrote.
Her post also addressed the stigma surrounding mental illness, explaining how "strong" people often might keep their depression hidden because they fear it will make them come across as "weak".
"You're not weak. You've been strong for so long and through so many things, that your body needs a break," she wrote.
"I don't even care if the only thing you did today, was put deodorant on. I'm proud of you for it. Good job. I'm in your corner. I'm on your side.
"I'm not looking for sympathy, not in the slightest. But I am letting everyone know that I'm here for you. I get it. If you need someone to talk to, I'm always here to help."
Ernsperger's post has clearly touched the hearts of thousands, garnering more than 151,000 likes and 181,000 shares in addition to hundreds of comments from people praising her for her honesty and sharing their own stories.
"I have felt like this on and off for most of my life. It is a daily struggle," wrote one person.
"It helps to know that there are people out there who understand what you are going through, because they are going through the same thing."
"Makes me feel better to know I am not the only one," added another.
"I have so many things that should be done but I cannot make myself. Not much support from family, mostly criticism."
Following the reaction to her post, Ernsperger added a note calling on commenters to support one another.
"I wasn't expecting this to get as much love as it has gotten," she wrote.
"Ladies, if you're feeling this way, send me a friend request. I'll do my best to help you or get you the help you need. We'll figure it out together.
"We can only help one another by lifting each other up. I'm here for you."
If you have been affected by this article, you can contact the following organisations for support:
Register for free to continue reading
Registration is a free and easy way to support our truly independent journalism
By registering, you will also enjoy limited access to Premium articles, exclusive newsletters, commenting, and virtual events with our leading journalists
Already have an account? sign in
Register for free to continue reading
Registration is a free and easy way to support our truly independent journalism
By registering, you will also enjoy limited access to Premium articles, exclusive newsletters, commenting, and virtual events with our leading journalists
Already have an account? sign in
Join our new commenting forum
Join thought-provoking conversations, follow other Independent readers and see their replies