'A blissful merging of the two realms': How to create a room outdoors
Gardens, if you're lucky enough to have one, have become an essential part of lockdown life and probably will remain so, especially as we head into summer. Anya Cooklin-Lofting shares how you can design the perfect outdoor room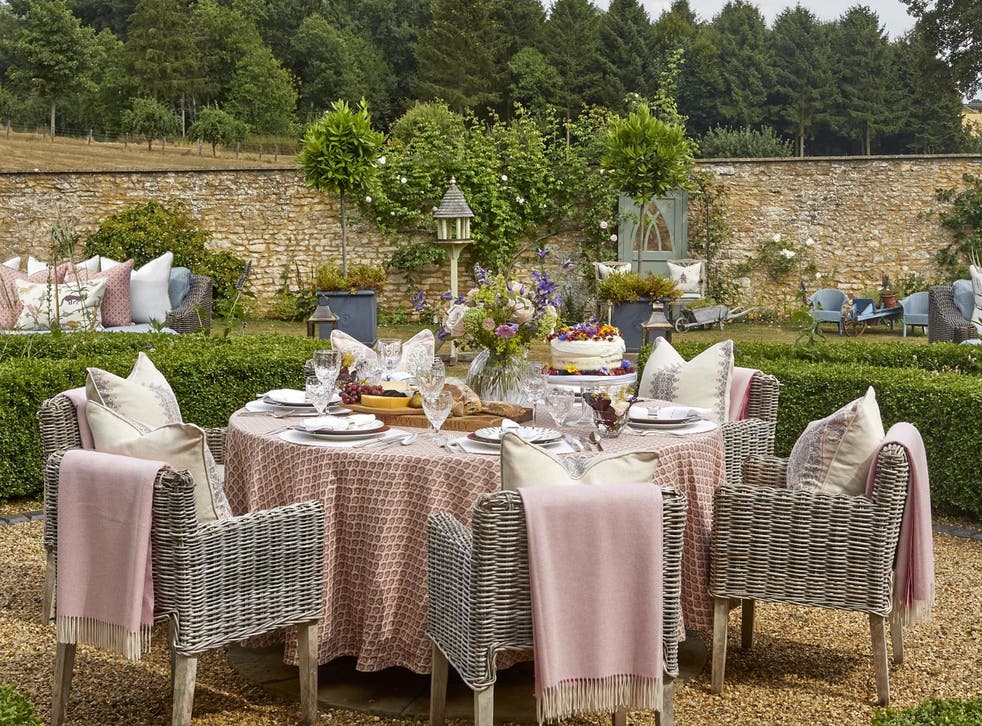 The allure of the indoors-outdoors fusion is nothing new despite its prevalence in design discourse of SS20. Of course, those lucky enough to have gardens throughout the lockdown will have been making much better use of them, undoubtedly enjoying a blissful merging of the two realms.
From interior designer Rose Uniacke's coveted courtyard oasis to Lewis Carroll's notorious Mad Hatter's tea party, the presence of indoor-specific furnishings outside has an unexpected beauty about it. There is magic here: the fabulous scalloped armchair at the head of the table in which Alice slumps in Sir John Tenniel's original illustrations and the large, wooden dining table uncannily out of place amongst the foliage of the English garden where Alice finds them creates a dreamlike scene, easily re-creatable at home.
The basic idea is that there is a comforting yet wonderfully subversive beauty in creating a room-like feel in the garden for a day spent outside, so why not accessorise outside just as you would do inside?
Join our new commenting forum
Join thought-provoking conversations, follow other Independent readers and see their replies