The Independent's journalism is supported by our readers. When you purchase through links on our site, we may earn commission.
Lockdown DIY boom saw sales of paint, wallpaper and plants soar
Surge due to good weather and people having more time to spend on home improvements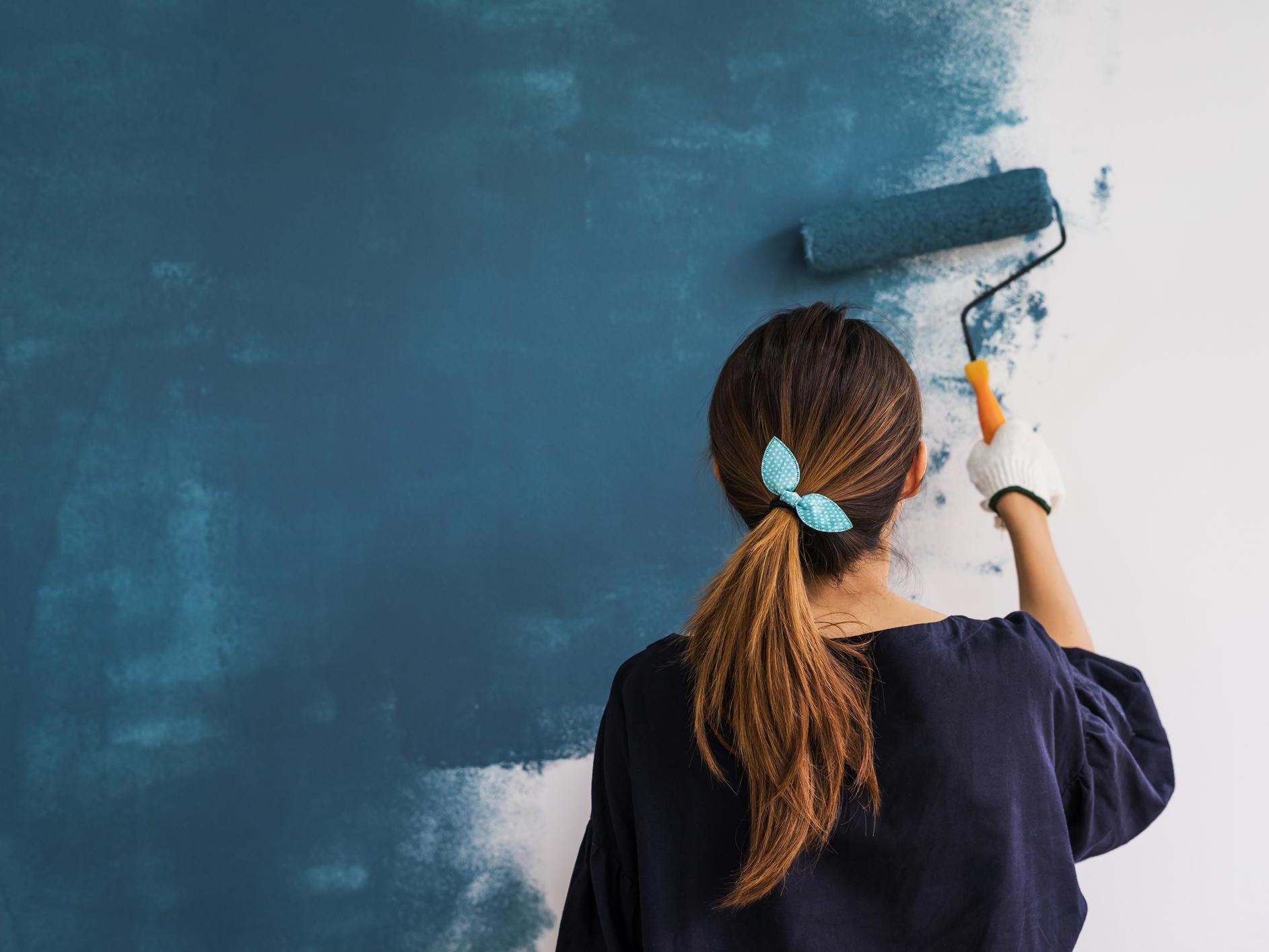 Sales of paint, wallpaper, plants and compost have soared during lockdown amid a DIY boom.
On Wednesday Kingfisher, the owner of B&Q and Screwfix, reported that overall like-for-like sales increased by 21.6 per cent in the three months to 18 July.
The group said that last month there had been a 25.9 per cent surge in sales across the UK and Ireland and 33 per cent in France, where it trades as Castorama and Brico Depot.
It added that sales have continued to remain strong this month, with B&Q's UK and Ireland like-for-likes up 19.6 per cent in the three weeks to July 18.
According to Kingfisher, the increase was boosted by strong e-commerce sales, which more than tripled, and the phased reopening of stores.
Kingfisher's UK stores were forced to close in mid-March due to lockdown measures designed to curb the spread of coronavirus.
As part of its reopening, the retailer made click-and-collect and home delivery options available and the group saw online sales surge more than 200 per cent in both May and June.
Kingfisher added that the surge was due in part to good weather and people having more time to spend on home improvements during lockdown.
Despite promising figures, the group said it is entering the second half of the year with some apprehension due to the uncertainty around coronavirus.
"Based on the strong sales seen to date in the second quarter, combined with cost reductions benefiting the first half…the company anticipates its half-year adjusted pre-tax profit to be ahead of prior year," Kingfisher said.
"While we are entering the second half with a favourable trading backdrop, second-half visibility remains low given uncertainty around Covid-19 and the wider economic outlook.
"As such, no specific financial guidance is provided for full-year 20/21."
According to the Office for National Statistics, retail sales across the UK partly recovered in May thanks to a 42 per cent rise in purchases at DIY stores and garden centres.
A recent poll of 2,00 adults found that many homeowners turned to DIY to improve their wellbeing during lockdown.
The survey, conducted by Ronseal, found that one in 10 people were left feeling less stressed, while 15 per cent said they felt "calmer" after completing a DIY task in their home.
Two-thirds of respondents also said DIY helped them combat boredom, while a further one in three said it meant they would have something to show for their time.
Join our commenting forum
Join thought-provoking conversations, follow other Independent readers and see their replies