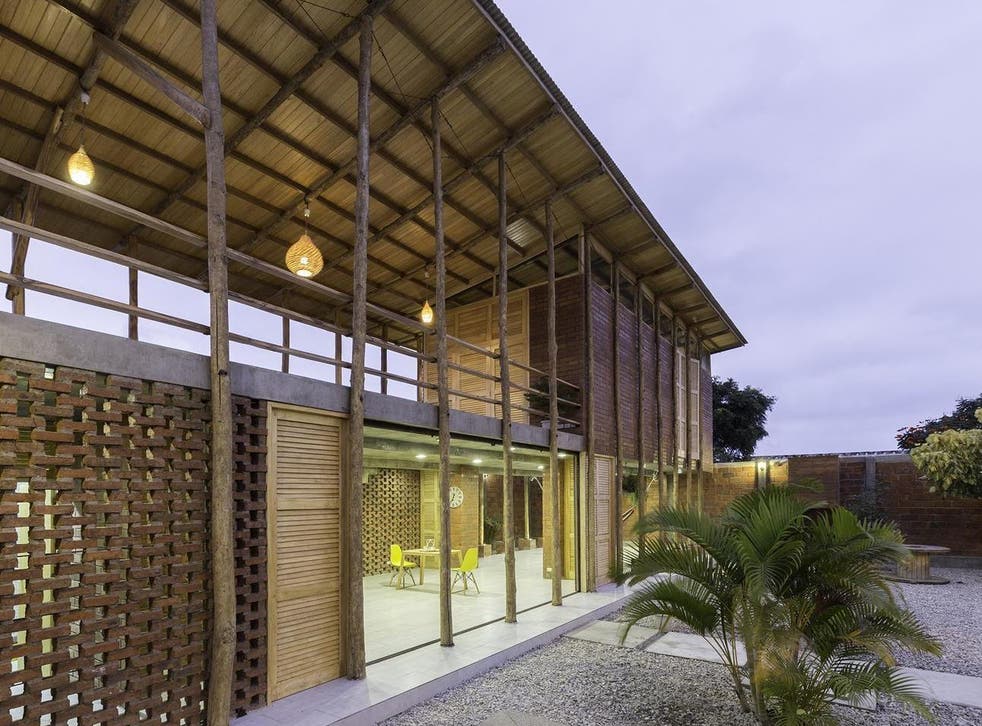 Inspiring home of the week: house on stilts in Ecuador's seaside city
The customisable wooden home was designed for dwellers who wanted flexible living in a metropolitan environment
Situated in Ecuador's lush General Villamil region, this simple home takes full advantage of the bounteous climate with moveable wooden slats, to create an indoor-outdoor space perfect for city living.
Stilts House is located in Villamil, Guayas province, Ecuador – an area that was named as the worlds second best climate by Unesco in 1982.
Los Ríos based studio Natura Futura Arquitectura, along with designers Guillermo Morales, Nathaly Gaona and Ramón Vivanco, wanted to create a home that both paid tribute to the local fishing community in Guayaquil, but also provided a convenient place to live in the city.
"The project was to capture the essence of the environment, the lifestyle," say Natura Futura. "We wanted a building that appropriated the idea of traditional and flexible as a way of dwelling in the city."
Stilts House is composed of baked bricks – a traditional product of the region – and locally sourced wood. The architects chose not to use any glass in the home, instead incorporating traditional elements such as "chazas" (wooden slat walls) that allowed ventilation and shade necessary for the tropical climate.
Stilts House - Playas, Ecuador

Show all 7
The "stilts" that support the roof of the home are made from pillars of teak and are the closest this home gets to permanent walls, leaving inhabitants to use wooden dividers to lay out their home as they wish. Instead Natura Futura worked from a basic plan to ensure the ground floor is integrated with the outside and day-to-day activities – including an open-plan kitchen and a living room that opens up to to the garden, and a "rest area" with hammocks.
"We wanted to build this as an example of urban housing that uses different strategies," say Natura Futura. "It's still possible to apply the principles of sustainable design, to be realistic and to pay tribute to local tradition."
Join our new commenting forum
Join thought-provoking conversations, follow other Independent readers and see their replies