Dia de Muertos: When is the Day of the Dead and how is it celebrated?
The festival celebrates the lives of loved ones who have passed away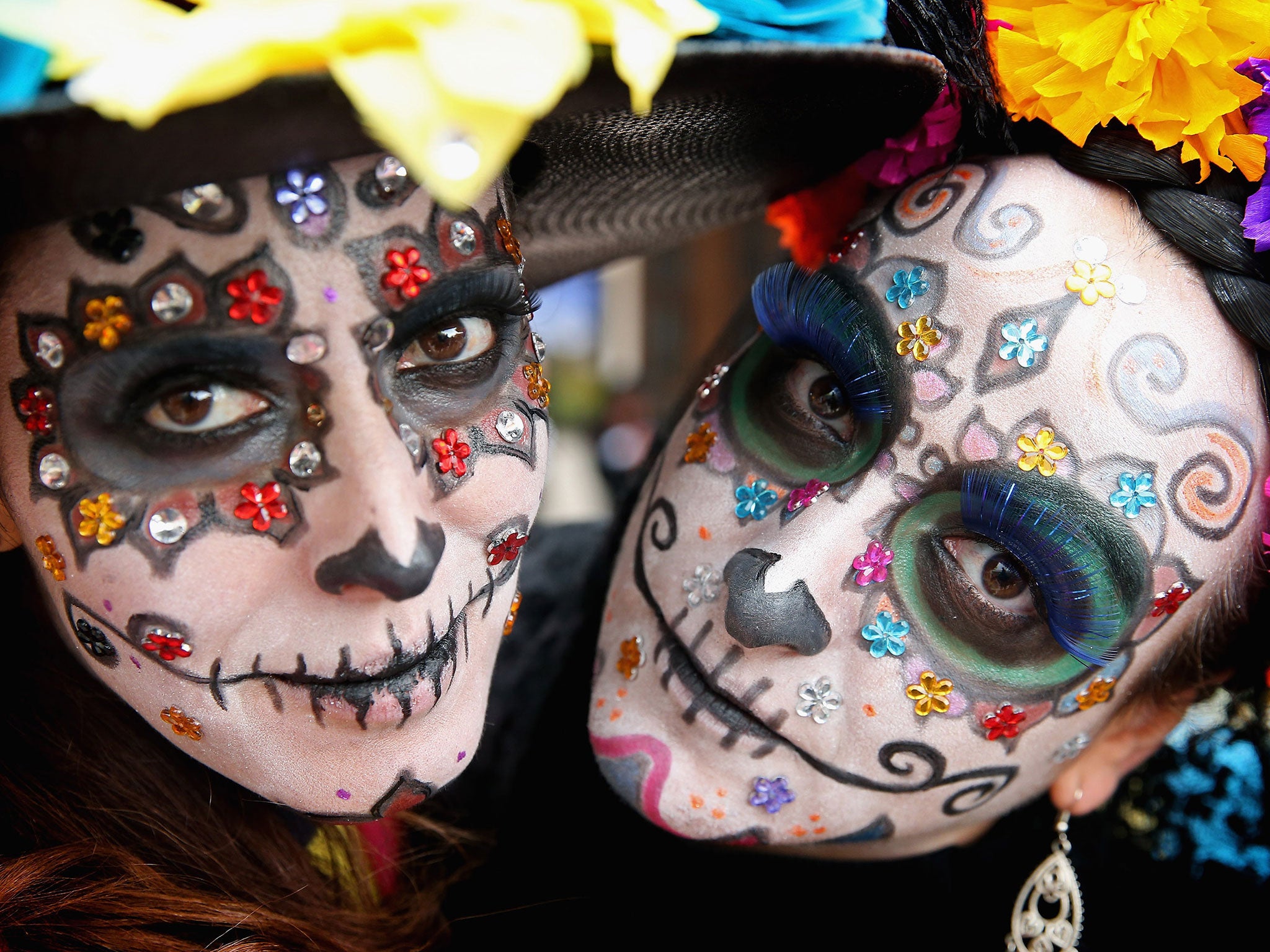 The Day of the Dead, or Día de Muertos, is a two day holiday celebrated in central and southern Mexico.
It is a festive celebration of the lives of loved ones who have passed away.
What is it?
Modern observation of Día de Muertos developed from month-long Aztec celebrations that honoured the dead.
Over two days, families and communities gather and celebrate to lives of the deceased via food, drink and parties.
The best pictures from Mexico City's Day of the Dead Parade 2018
Show all 45
Believing the dead would be insulted by mourning or sadness, Día de Muertos celebrates the lives of the deceased with food, drink and parties.
The deceased are often remembered via altar decorations laden with sugar skulls, marigolds and their favourite foods.
Celebrations often take the form of street parties and parades, characterised by vibrant colours and festivities.
The most familiar symbols are skeletons and skulls, which are often portrayed in fancy clothes. Since 1910 one of the most famous images associated with Día de Muertos, is that of La Catrina.
La Catrina is the Lady of the Dead. Many Mexican women paint their faces to emulate her skeletal grin and dress in elegant clothes in homage to her.
She owes her lineage to the Azetec goddess of death but the current iteration of La Catrina was brought to life by political cartoonist José Guadalupe Posada and immortalised by the likes of Diego Rivera, husband to Frieda Kahlo.
Día de Muertos combines indigenous Aztec ritual with Catholicism, which was brought to the region by Spanish conquistadores.
People often create altars in their homes to honour their deceased loved ones.
They also visit graveyards to clean the graves belonging to their relatives and friends, decorating them with flowers, photos, food and drink.
During these visits, people often tell funny stories about the deceased or share poems that poke fun at their quirks and habits.
When is it?
The official Day of the Dead is 2 November.
However, the holiday is celebrated between 31 October and 2 November to coincide with All Hallows' Eve, All Saints Day and All Souls Day, minor holidays in the Catholic Calendar.
Traditionally, 1 November is the day for honouring dead children and infants and 2 November is the day for honouring deceased adults.
What has it got to do with Halloween?
The festival starts on All Hallows' Eve, or Halloween.
In some parts of Mexico, some children roam the streets in costumes, knocking on people's doors to ask for a small gift of candles or money, similar to Halloween trick-or-treating.
But the festival has very different values to Halloween. Día de Muertos is about celebrating the life cycle.
Rather than promoting an implicit fear of ghosts and spooks returning from beyond the grave, Día de Muertos encourages participants to view death as a natural part of what it means to live.
Join our commenting forum
Join thought-provoking conversations, follow other Independent readers and see their replies