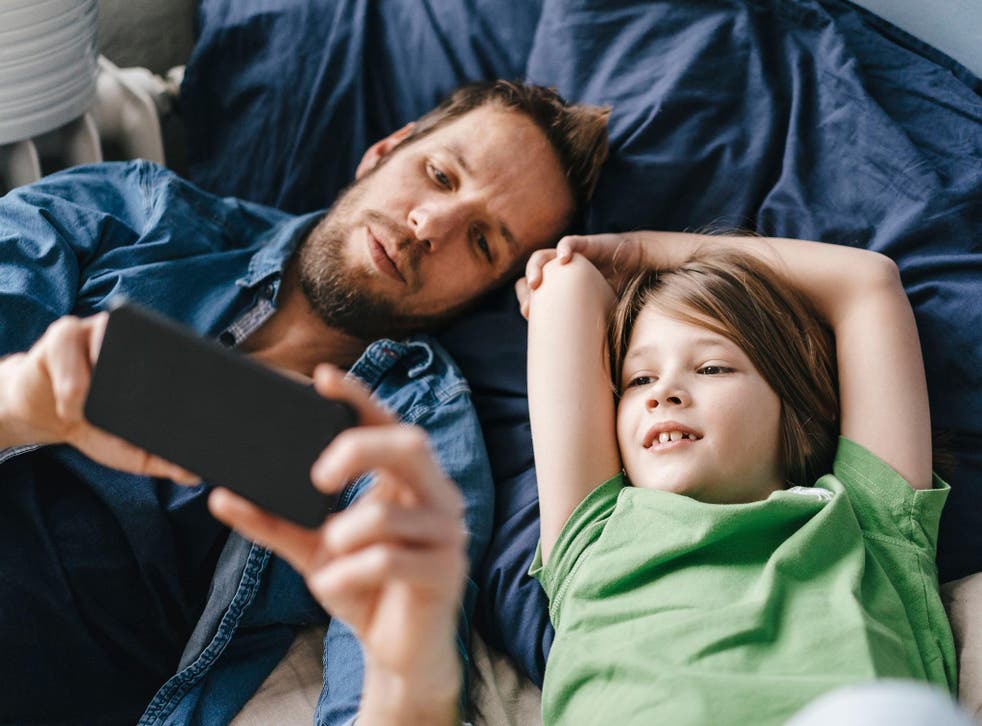 Almost half of families are planning a 'digital detox' this summer, study claims
'Limiting device use and getting back to basics over the holidays gives the chance to unplug and do other activities in replacement'
Almost half of families are going on a "digital detox" this summer because they are worried their children spend too much time on gadgets, a survey has found.
Although phones and tablets are a great way to keep their offspring quiet for 10 minutes, parents now believe their children get too much screen time and rarely learn anything from it.
Children are not the only ones however, with the typical household owning seven different devices on which they whittle away nine hours and 28 minutes a day on screens collectively.
Four in 10 families have looked to limit their gadget use because they feel they don't spend enough time together, with an equal number saying the devices mean they don't talk enough as a family. But, the study of 2,000 parents found that while two in five have previously attempted a digital detox, just half of these would describe it as a success.
"Technology has transformed family life over the years. We can stay in touch over great distances, co-ordinate our diaries, research homework, and of course, watch TV and videos when we want to," said Liam Howley, marketing director at musicMagpie, which commissioned the research. "However, our study found that many parents are worried about the amount of time their kids are spending on their devices.
"Limiting device use and getting back to basics over the holidays gives the chance to unplug and do other activities in replacement."
Respondents said the dinner table was the most popular location for a digital detox, with 58 per cent of parents implementing a ban at mealtimes. Half confiscate tech in the home, with 46 per cent doing so during a dinner outing and one in five enforcing a ban on a day trip away from home. In total 81 per cent agreed children should be outside during the nice weather instead of indoors playing on their devices.
Social media addict tries a day without her phone
As a result of their technology ban, 45 per cent found they had talked more as a family and 35 per cent even learnt something new about their kids. Further to that, three in 10 agreed their children seemed happier thanks to the time away from their gadgets and four in 10 parents admitted they felt happier.
But, four in 10 parents found the house became too quiet following the tech ban and just under a third of families ended up feeling bored without their screen time entertainment. Almost half confessed to breaking the ban themselves, giving in to their desire to use their tech.
SWNS
Register for free to continue reading
Registration is a free and easy way to support our truly independent journalism
By registering, you will also enjoy limited access to Premium articles, exclusive newsletters, commenting, and virtual events with our leading journalists
Already have an account? sign in
Register for free to continue reading
Registration is a free and easy way to support our truly independent journalism
By registering, you will also enjoy limited access to Premium articles, exclusive newsletters, commenting, and virtual events with our leading journalists
Already have an account? sign in
Join our new commenting forum
Join thought-provoking conversations, follow other Independent readers and see their replies