Three-year-old's viral song about dinosaurs falling in love to be released as a charity single
'Dinosaurs in Love' is Fenn's first ever solo song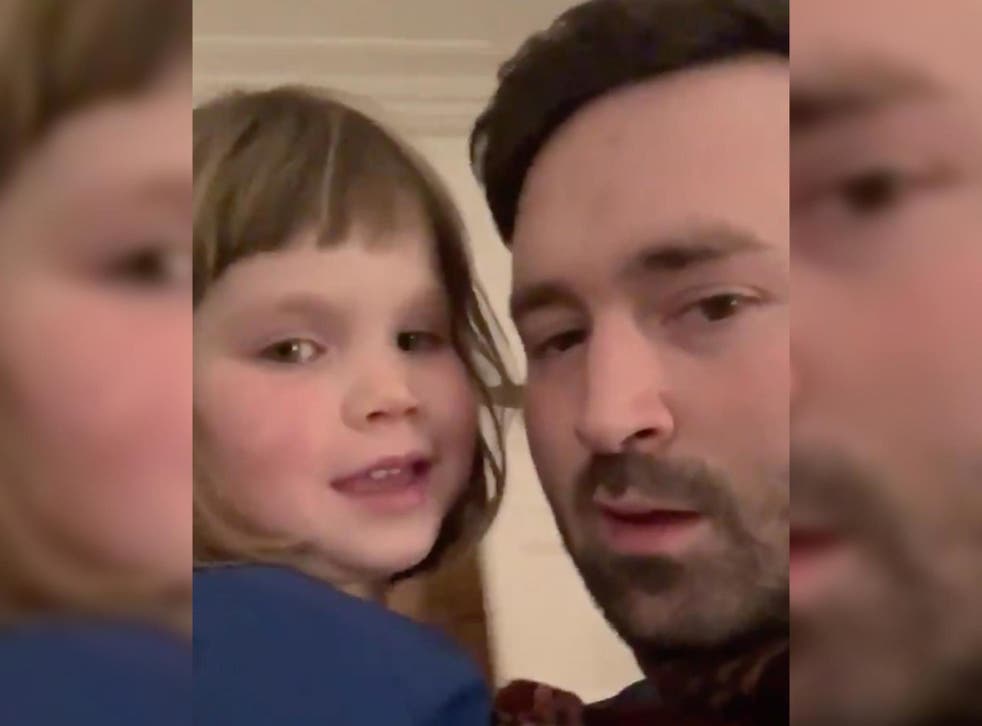 A song about dinosaurs written by a three-year-old girl is to be released on Spotify as a charity single after going viral on social media.
Earlier this week, British singer-songwriter Tom Rosenthal shared a video of his daughter Fenn's "first ever solo song" titled "Dinosaurs in Love" on Twitter.
"Fenn, my nearly 4 year old daughter, recorded her first ever solo song today," Rosenthal wrote.
"She came up with all the words herself and I helped her a little bit with the tune. It's called 'Dinosaurs in Love'."
The song begins pleasantly, describing dinosaurs eating people and then falling in love before having a party, where they eat fruit and cucumbers.
However, the ballad takes a sombre turn when a "big bang" comes and the dinosaurs die without getting the chance to say goodbye to each other.
The video has since been viewed more than five million times and has also spawned a string of remixes and tributes by several musicians, including talk show host Jimmy Fallon, who performed it on The Tonight Show alongside US band The Roots.
Following the song's viral success, Rosenthal announced that "Dinosaurs in Love" will be released to Spotify "very soon" under Fenn's name and that all proceeds will be given to a wildlife charity.
He also explained how the song came about, explaining that he and his daughter often have "jam sessions" and make music together.
"We had a jam session," Rosenthal said.
"She wanted to sing a song about dinosaurs and she came up with all the lyrics. I just guided her gently along!"
The father-of-two added that Fenn is aware that "lots of people" have heard her song.
"She's cool with that but she can't compute the reality of it yet," he said.
"Her and her sister Bess have written songs before and recorded a few too."
The emotional ballad proved a hit on social media with one person writing: "This is completely and sincerely brilliant".
Another person added: "I'm…fully sobbing", while the National History Museum shared the video to its own Twitter account alongside the caption: "We're not crying, you're crying".
Register for free to continue reading
Registration is a free and easy way to support our truly independent journalism
By registering, you will also enjoy limited access to Premium articles, exclusive newsletters, commenting, and virtual events with our leading journalists
Already have an account? sign in
Register for free to continue reading
Registration is a free and easy way to support our truly independent journalism
By registering, you will also enjoy limited access to Premium articles, exclusive newsletters, commenting, and virtual events with our leading journalists
Already have an account? sign in
Join our new commenting forum
Join thought-provoking conversations, follow other Independent readers and see their replies