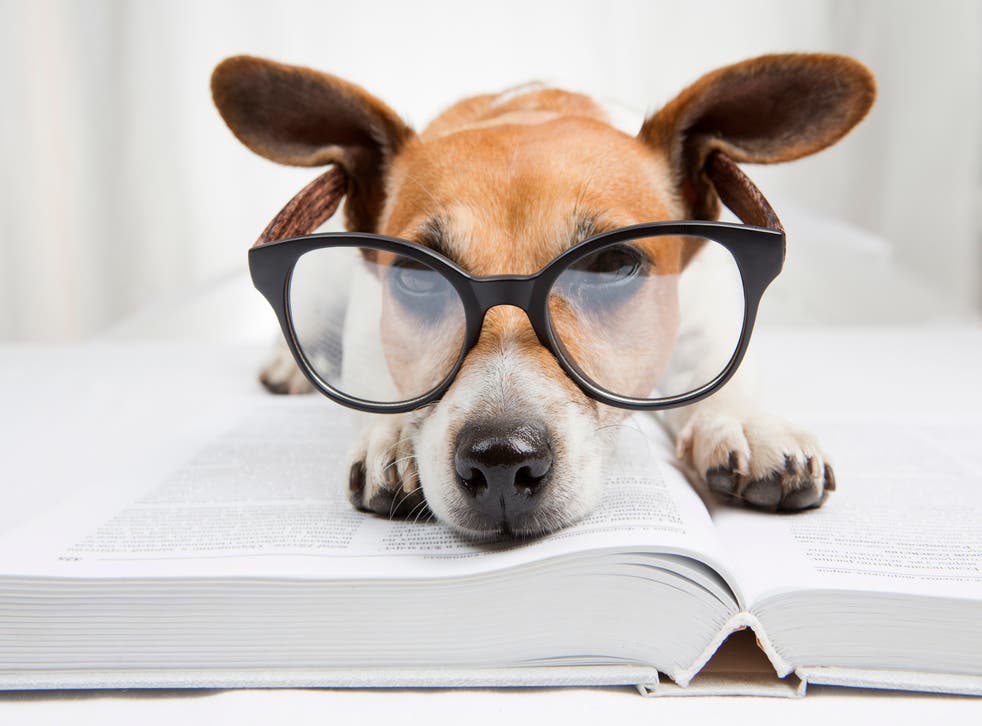 Why dogs are no more intelligent than cats
Cuteness doesn't necessarily equate to intelligence, a scientific study has found
Sabrina Barr
Wednesday 28 November 2018 10:50 Comments
When your dog catches a tennis ball in its mouth on its first try or successfully rolls over on command, do you find yourself marvelling at its unparalleled intellect and talent?
While your canine friend may have certain skills that are bound to impress an adoring crowd, a recent study has discovered that dogs may not be as smart as many people assume them to be.
Published in the December issue of scientific journal Learning and Behaviour, psychologists from Exeter and Canterbury University undertook an investigation to determine how the cognitive abilities of dogs compare to those of other animals, including wolves, cats and horses.
The researchers explored various aspects of a dog's intelligence, including sensory cognition, physical cognition, spatial cognition, social cognition and self-awareness.
They also analysed dogs from three different viewpoints: as carnivores, as social hunters and as domestic animals.
They explain that dogs have been used in countless behavioural and psychological experiments over the years due to their status as "model organisms", such as in Ivan Pavlov's 1927 study on the way in which dogs salivate when presented with food.
However, as the scientists explain, much of this early research didn't compare the cognitive abilities of dogs to other animals at the time, simply choosing to use dogs in the experiments as a matter of convenience.
Professor Stephen Lea and Dr Britta Osthaus, who carried out the study, stated that dogs appear to be no better than other animals at associative learning, such as when they're being trained to respond to social cues by an owner.
Furthermore, while many may think that dogs have the best sense of smell in the animal kingdom, this may not actually be the case, with the researchers stating that the olfactory abilities of pigs "are outstanding and might even be better than the dog's".
When assessing the way in which dogs communicate with humans, Professor Lea and Dr Osthaus found that horses were able to communicate with humans just as well as their canine peers.
They concluded that although more comparisons between the cognitive abilities of dogs and other animals are needed, "dog cognition does not look exceptional".
As can be expected, dog lovers have descended upon Twitter in fury over the notion that their favourite animals are not as bright as they previously thought.
"Take it back," wrote the WeRateDogs Twitter account, in a tweet that's garnered 151,000 likes.
"Pretty well written for a cat," another person commented.
"There's a lot of outrage in the replies to this tweet. But not from me. My dog is so dumb, if brains were dynamite, he wouldn't have enough to blow his nose," one dog owner remarked.
"But he's cute, so I keep him around."
Register for free to continue reading
Registration is a free and easy way to support our truly independent journalism
By registering, you will also enjoy limited access to Premium articles, exclusive newsletters, commenting, and virtual events with our leading journalists
Already have an account? sign in
Join our new commenting forum
Join thought-provoking conversations, follow other Independent readers and see their replies