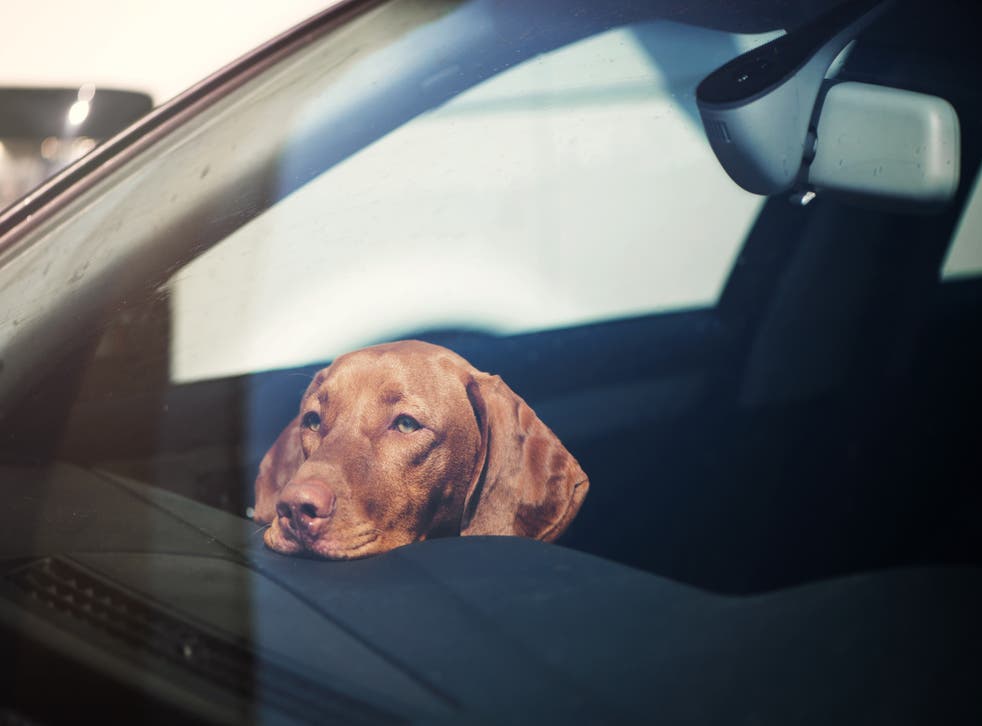 Woman speaks out after being criticised in handwritten note for leaving her dog in the car
'You do not deserve a good dog like this,' woman was told
An Australian woman who was sent an angry letter after she left her dog in her car has responded to criticisms.
Ealier this week, Haley Austine left her dog, Drake, in the car for five minutes while she went into Westfield Belconnen shopping centre in Canberra, Australia to buy some baby formula.
She returned to find a handwritten note on her car, which read: "I have reported you for leaving the dog unattended inside the car. I also have pictures. You do not deserve a good dog like this."
Drake, a four-year-old American staffordshire terrier was rescued by Austine in April.
Speaking to news.com.au, Austine explained that she appreciated the letter and the author's intentions but that she wishes they had gone about it differently.
"I just wish you had a conversation with me to get to know him and the situation before judging me so bad," she said.
"I don't want to leave my house again."
She added that Drake suffers from a combination of serious medical conditions, including severe anxiety and seizures, that means he cannot be left alone longer than 20 minutes.
"Drake will have epileptic fits and foam at the mouth and even sometimes he defecates depending on the seriousness," she said.
"His seizures last anywhere from 10 minutes to 15 minutes and even then he can't come-to properly for another 30 minutes after that.
"Drake doesn't leave my side nor am I game enough to test the theory, he is such a beautiful natured very stubborn boy who wouldn't hurt a fly, he just needs another chance at life," she said.
If you come across a dog that's been left alone in a car on a hot day for a long period of time, most animal organisations recommend taking action if you suspect that its health could be in danger.
The RSPCA has previously said that the majority of calls it receives in the summer months are about dogs left in hot, stationary cars.
Read more about what to do if you see a dog in a hot car here.
Join our new commenting forum
Join thought-provoking conversations, follow other Independent readers and see their replies