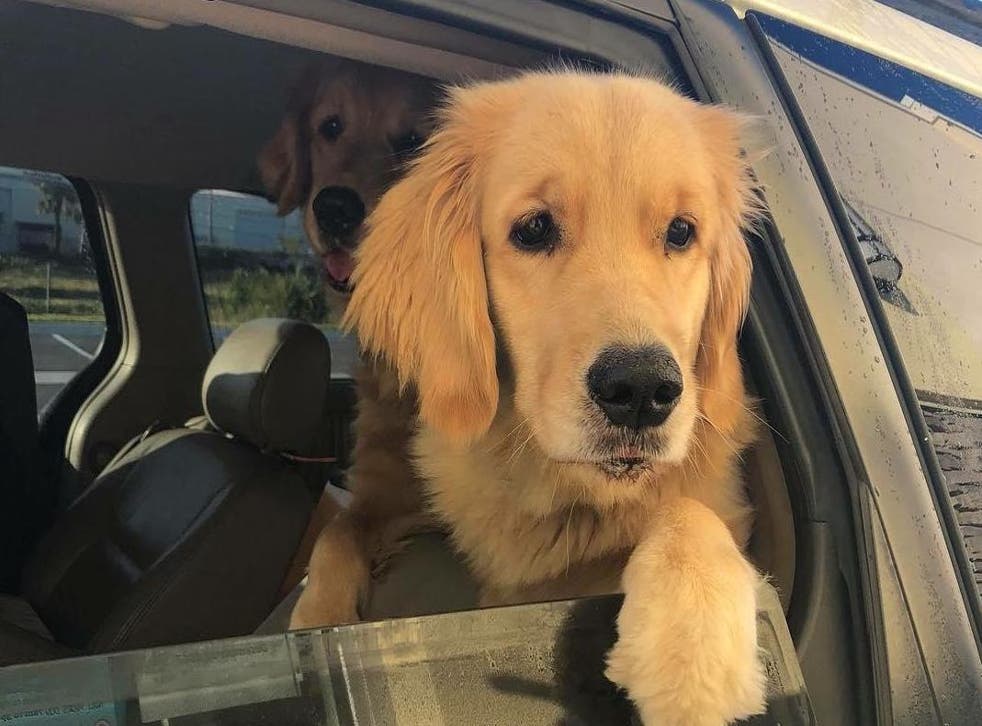 Bagel shop employee photographs dogs that show up looking for bagels on Instagram
What is better than warm bagels and cute puppies?
One bagel spot in Melbourne, Florida is serving up both - on an Instagram dedicated to the puppies that come through the drive-up window of the bagel shop.
For Natasha, spotting a puppy is cause for celebration.
And as an employee of Einstein Bros. Bagels in Melbourne, she sees quite a few during her shifts.
As the best part of her shift each day, Natasha documents each new furry friend that drives up on Instagram.
And for the lucky dogs close enough to the drive-thru window, a few pats come as a side order with their owners bagels.
Natasha said: "The ones I can reach I pet."
But for some dogs, Natasha has to settle for just pictures because "the pesky curb is always in the way."
Compiling the adorable photos on her Instagram account, Natasha's job sounds like a dream come true.
And if you happen to be in the area with your pooch and stop by for a bagel, Natasha promises you'll receive a doggie bagel on her.
Join our new commenting forum
Join thought-provoking conversations, follow other Independent readers and see their replies