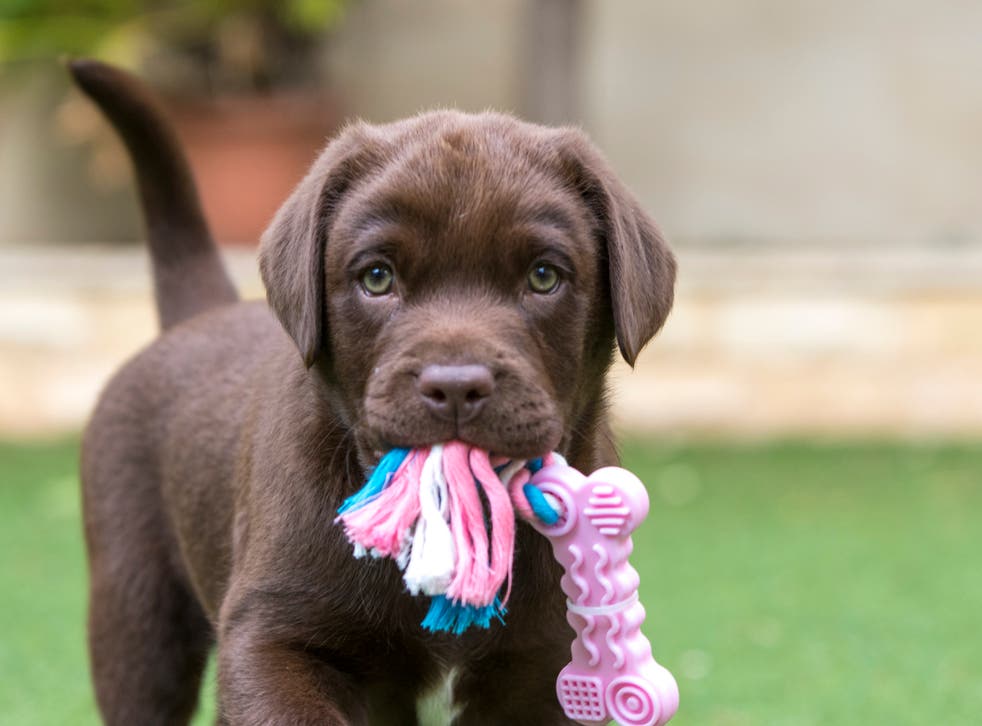 One in four dogs bought during lockdown 'could be from a puppy farm', Kennel Club warns
'A puppy is a new family member for life, not a short-term commodity,' Kennel Club representative states
Nearly one in four people who have bought a puppy during the coronavirus pandemic has admitted their pet may have unintentionally been purchased from a puppy farm, new research has found.
The Kennel Club, an organisation dedicated to protecting the welfare of dogs, has released new statistics illustrating the number of people who have bought puppies in the past few months.
According to the research, which was released as part of the Kennel Club's #BePuppywise campaign, two in five people who bought a puppy during the pandemic admitted their main reason was to have a lockdown companion.
Of the 2,622 dog owners surveyed in July 2020, more than a quarter said they paid money for their new puppy before actually meeting their pet in person.
Just over four in 10 did not see the environment in which the puppy was bred in real life or via video call, and 83 per cent were not asked any questions by the breeder about how suitable they were as owners.
A quarter of the respondents spent less than two hours doing research when looking for a new pet, while 24 per cent said they believe their puppy may have been bred on a puppy farm.
The Kennel Club's #BePuppywise campaign is calling on people to spend considerable time doing thorough research when looking to become a dog owner, offering a range of advice and resources for potential owners.
Bill Lambert, head of health and welfare at the Kennel Club, warned of puppies being "bought on impulse" during the pandemic, emphasising that pets should be regarded as "a new family member for life, not a short-term commodity".
"Our dogs are certainly helping us through the pandemic, providing a welcome and happy distraction as Covid-19 causes anxiety, suffering and disruption across the nation," Mr Lambert said.
UK news in pictures

Show all 50
"However we do have concerns about those puppies which may have been bought on impulse, without owners doing their homework on how or where to get a dog responsibly, or fully realising a puppy is a new family member for life, not a short-term commodity."
He stated that "these hasty decisions" play to the advantage of "opportunistic scammers and puppy farmers operating during the pandemic", in addition to potentially resulting in puppies "being rehomed if owners haven't carefully considered how their dog will fit their 'normal' life".
In the current climate it's never been more crucial to be puppywise via thorough, extensive research, taking time to find the right dog and breeder, and being aware of the red flags, as well as preparing for your new arrival and being a responsible owner," Mr Lambert said.
The research conducted by the Kennel Club also found that 38 per cent of those surveyed said they decided to become dog owners because they were at home more.
Furthermore, 27 per cent said they got their puppy to help them or their family during the tough period of lockdown, while almost two thirds expressed their belief that lockdown was the perfect time to get a puppy.
Join our new commenting forum
Join thought-provoking conversations, follow other Independent readers and see their replies