Dogs Trust: A dog is for life, not just for Christmas
Dogs Trust suspends all adoptions until after Christmas
Applications will reopen in the new year
Dogs Trust in Ireland has said it is suspending all adoptions over the Christmas period.
The charity, which specialises in the wellbeing of dogs, has made the decision to help prevent people rushing out to adopt dogs over, what is typically, an extremely busy period.
Dogs Trust said that while people often have the best intentions, many are unable to provide the stability and routine that dogs and puppies require during the re-homing process.
Anyone looking to give a dog a forever home after the festive period can do so from 4 January 2020 when the charity will begin taking applications again.
In a statement about the charity's decision, Becky Bristow, executive director of Dogs Trust Ireland, said:
Dog Photographer of the Year award

Show all 29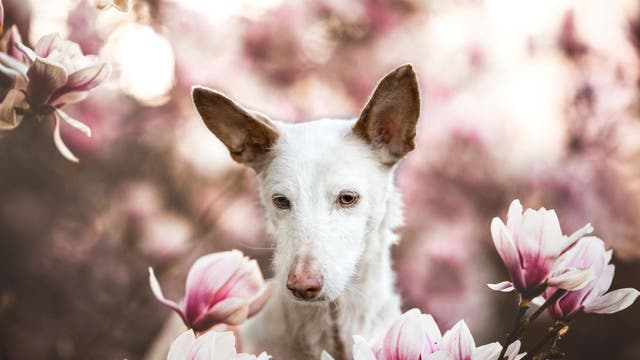 "Each year we are saddened and worried by the number of people looking to relinquish their dog, especially in the first few months after Christmas
"We hope that by spreading this message that it will remind people that a dog is a long-term commitment and will encourage people to wait and consider adding a dog to their family in the New Year instead, when the festivities have died down."
However, Dogs Trust UK has confirmed that its rehoming process is consistent 365 days a year.
"Every dog deserves to find their special someone, and this doesn't change because it's Christmas. Dog ownership is a wonderful thing, but our slogan is about reminding people that it's a lifelong commitment which must be carefully considered, not just at Christmas but all year round," said Adam Clowes, operations director at Dogs Trust.
"Not everyone celebrates the festive season, and for some families having additional time off from work and other commitments could make it a good time to settle in a new dog.
"We will only ever rehome a dog after a lot of discussion with their new family, and if they're having a particularly busy Christmas, the dog will stay and celebrate Christmas with us, ready to head off to their new home in the New Year."
The comments follow the launch of Dogs Trust UK's new television advert which aims to reinforce the message behind its famous slogan: "A dog is for life, not just for Christmas".
The charity's slogan is brought to life in the advert through a little puppet dog made of cork, who arrives on at a new home on Christmas Day.
After lapping up attention during the Christmas festivities, the puppet dog is abandoned outside with the rubbish the next day where he turns into a real dog and is rescued by Dogs Trust.
This article has been updated with a correction confirming that the suspension applies to Dogs Trust Ireland only.
Join our new commenting forum
Join thought-provoking conversations, follow other Independent readers and see their replies