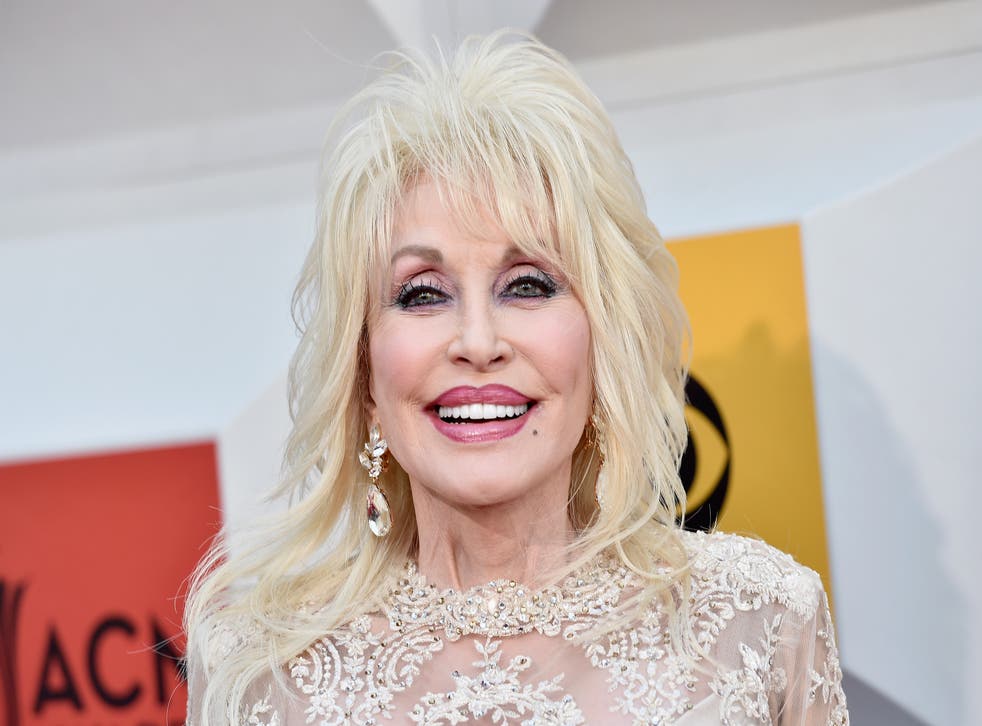 Dolly Parton reveals why her hair and makeup is always immaculate: 'I have to be ambulance-ready at all times'
Singer previously revealed she sleeps in her makeup
Chelsea Ritschel
New York
Monday 07 December 2020 21:45 Comments
Dolly Parton has revealed why she always has her hair and makeup done, explaining that she always has to "be ambulance-ready at all times" in case of an emergency.
The Jolene singer opened up about her appearance during an interview with RuPaul for a digital cover story with Marie Claire, where she said she has to "always stay ready".
"I have to always stay ready - street ready, I always say," the 74-year-old said. "I have to keep my makeup on and keep my hair done. Like, when I'm in LA - I've told you about it - if it's going to earthquake, if we get an earthquake, I'm not running out in the street looking like you look now.
"I have to be ambulance-ready at all times, if I get sick or something."
Parton also revealed she wears her high heels "most of the time," but for a different reason.
Explaining that her everyday shoes are not as high as the heels she wears for shows, Parton said her reasoning has more to do with function - as the shoes allow her to reach high cabinets.
"I actually do wear high heels most of the time," she said. "They're not always as high as the ones I wear for show. But I'm little. I'm short. And I have to wear heels in order to reach my cabinets."
However, the shoes aren't entirely for increasing her height, as Parton admitted that she enjoys wearing the heels and that they make her feel "more like me".
"But I can come down, though," she said. "I'm comfortable in my own skin; I'm comfortable with my image. I dress for myself more than I do for somebody else."
This is not the first time Parton has discussed how her desire to be constantly prepared influences her beauty routine. In June 2019, she revealed during an interview with The New York Times that she sleeps in her makeup because "you never know if you're going to wreck the bus".
"You never know if you're going to wreck the bus, you never know if you're going to be somewhere in a hotel and there's going to be a fire," she explained. "So I leave my makeup on at night and clean my face in the morning."
Register for free to continue reading
Registration is a free and easy way to support our truly independent journalism
By registering, you will also enjoy limited access to Premium articles, exclusive newsletters, commenting, and virtual events with our leading journalists
Already have an account? sign in
Join our new commenting forum
Join thought-provoking conversations, follow other Independent readers and see their replies