Should you ever ask people about their beliefs?
You can't ask me that! Continuing her series tackling socially unacceptable questions, Christine Manby asks if you can ever ask people what they believe in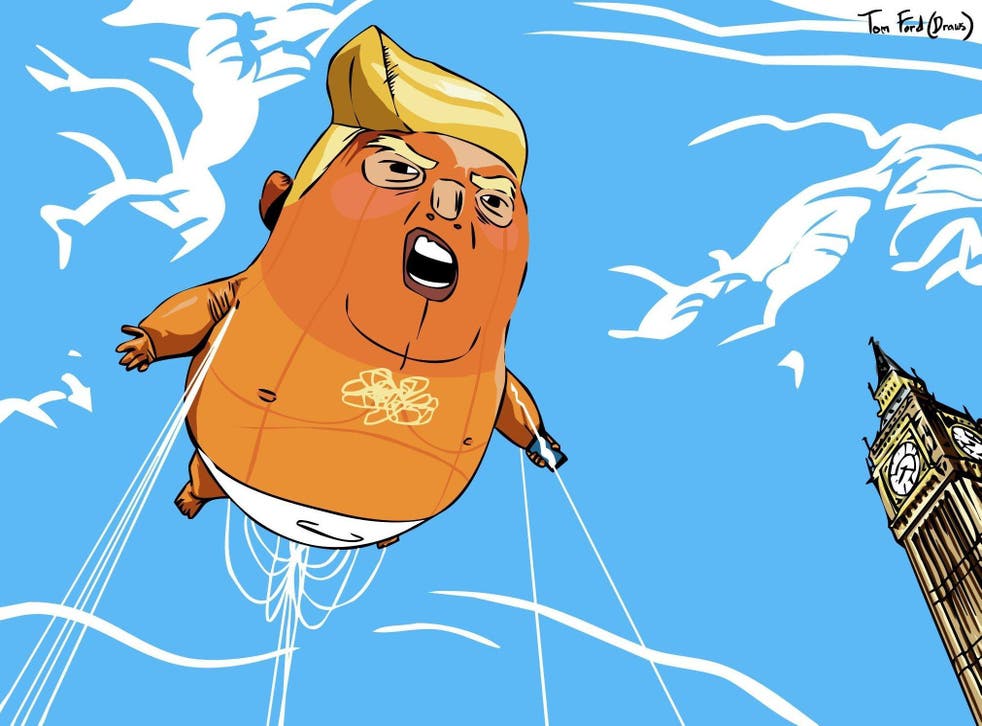 What do you believe in? We're not talking fairies, vampires and UFOs here. We're talking religion. We're talking politics. We're talking all those things you should never bring up at the dinner table for fear of causing terrible offence.
I didn't always have a clear idea what I "believed in" but I knew what seemed real to me. Twenty-three years ago, I travelled to Toronto to stay with my friend Jools. She took me on a tour of her adopted city and at one point we came across a booth, sponsored by a local TV company, where members of the public could talk about whatever they liked. Jools suggested we step inside. "But what would I talk about?" I asked her. "I'm a middle-class white woman with no issues."
Shoot me. I was young. I had no clue. But it was how I felt. In 1995, I was happy with my lot. I'd had a free higher education. I could vote. I could work. I didn't have to get married to own property. I could have a relationship with another woman. I could raise kids alone. I could choose not to raise kids at all. I had access to free contraception. I could be, do and say pretty much whatever I wanted. I had every reason to assume that the freedoms I enjoyed as a British woman would continue and that the generation of women coming after me would be able to take equality of the sexes absolutely for granted. I already believed I had it, for goodness' sake. I thought I didn't need to protest and I didn't think it was my place to protest on behalf of anyone else. Which brings me to last Friday's anti-Trump march.
When I first heard that Sadiq Khan had given the nod to a giant Trump baby blimp, my instinct was that whatever my feelings about the man himself, Donald Trump is the president of the United States and we at least owe the office of Potus some respect. The United States has long been one of the UK's allies and heaven knows we've welcomed plenty of unsavoury heads of state before. Would Khan have sanctioned a balloon in the shape of Chinese president Xi Jinping or Turkey's President Erdogan? How about a nice gassy President Rouhani in support of detained British citizen Nazanin Zaghari-Ratcliffe? Trump's an idiotic blowhard but he may be with us for another six years. I strongly believe that the UK should try to maintain the special relationship during that time and so I wondered if the blimp and the protests might be a mistake.
I love America. I once planned to settle there and was fortunate enough to hold an O1 visa. However in retrospect, one of the reasons I decided not to go for a green card was a growing sense that in the States, I wouldn't have the rights I'd taken for granted at home. I'm not surprised that Trump was elected over Clinton. I experienced first-hand the US brand of sexual equality.
I was in Los Angeles. I needed emergency contraception. The first chemist told me it wasn't something they stocked. The second chemist said he would fill my prescription but I couldn't pick it up until the following day. That's a 24-hour wait for something that needs to be taken within 72 hours to be effective. While legally the chemist couldn't take my reproductive rights from me, he was definitely trying to do it by stealth. Realising how naive I'd been to think that I could take it for granted that I even had dominion over my own body, I started to wake up.
In 2018, a woman's right to control her own body continues to be eroded by the Trump presidency and it's not just American women who are affected. One of Trump's first acts as president was to sign off on a policy that withholds US global health funding for international organisations that "counsel, refer or provide safe and legal abortion services using other, non-US funding" (plannedparenthoodaction.org). The result? US-funded health providers in developing nations, can no longer afford to provide contraception, forcing women to endure unwanted pregnancies and dangerous abortions.
But that's America's issue, right? Their democratically elected president. Their business. In the UK, our politicians aren't so backward in their beliefs on women's rights. They're certainly not so likely to be swayed by religiosity. Are they? While May clings on, two names constantly come up in the list of contenders for her job. The first is Boris Johnson, former foreign secretary, who once quipped, "Voting Tory will cause your wife to have bigger breasts and increase your chances of owning a BMW M3."
Then there's his sidekick and possible rival, Jacob Rees-Mogg. Mr Rees-Mogg certainly believes his religious convictions trump women's reproductive rights. He thinks that women should not be "allowed" to terminate a pregnancy even in cases of incest or rape. It's not unrealistic to think that either of these men could one day be in No 10, taking tea with the giant orange baby in his second term. The possibility of a retrograde step for women's rights in the UK is very real.
I'm a member of the Women's Equality Party. Their take on Trump's visit was that it might be a blessing in disguise, raising awareness of misogyny and winning new converts to feminism, the WEP chose to mark the occasion by commissioning a giant greetings card, thanking Trump "For Giving Feminism a Little Hand". Their elegant campaign, swapping "F**k Trump" for "Thank Trump" convinced me it was time for me to walk the walk. I took part in the Friday 13th Women's March not so much to give two fingers to Trump as to add my voice to the call to protect the rights of all women everywhere.
I joined Monique Howie of witcheshitback.com and stand-up comic Wendy Wason in Portland Place. The atmosphere was warm and excited. I wore a T-shirt designed by Howie bearing the legend "Not up for grabs" within an arrow pointing downwards, inspired by Trump's remark in the notorious Billy Bush interview. "Grab them by the pussy, you can do anything."
When I asked her why she was marching that day, child psychotherapist and mother-of-five Howie explained, "I marched this time because my personal reactionary anger was triggered when he said those awful things about women before he was inaugurated. That anger has subsided. It couldn't be sustained. That's a good thing because I'm very busy and not a very angry person. But… I think there's a general opinion that we are supposed to 'get over it' move on etc. Just accept the status quo. We all suffer under his leadership. Even those who support him. Trump himself isn't a big part of my day-to-day existence but what he stands for and the many, many people who hold up his values are."
Meanwhile, Wason told me, "I was never really a marcher before Trump. I think I felt we were in safe hands and progressing in the right direction with women's rights and race relations. I was elated when Obama was elected. I don't think we would have Trump without Obama. The right wing united in their fear and hatred and gave us Trump. So now we have to do something. I was shocked at how bulletproof he was throughout his campaign – even when the most horrific things came out about him, he was able to continue. I feel I can't leave things to chance any more. As a comic, if we say something inaccurate we are called to task for it. Trump seems to have such a flimsy grasp of the truth and it feels very dangerous. I don't want things to pass unsaid. I want to challenge this man who belittles and ridicules those less fortunate than him and who is thoroughly toxic. I feel compelled to march against him."
I came away from the Women's March on a high. It was exhilarating to be among so many people determined to continue the fight for equality at home and abroad. However, as I broke away from the marchers and headed for Victoria station, I felt less friendly vibes. There were eye rolls at my T-shirt. I held my bag across my chest. Maybe there really are people who think that pussy grabbing is just fine. That the #metoo women brought it all on themselves? I would argue they'd soon change their minds were the likes of Trump aiming for their daughter's pussy. With moves such as banning US funding for the UN reproductive health and rights agency, he already is.
So on Friday, I walked the walk for what I believe in, which is women's rights, the rights of children, an end to racism, LGBT+ rights, disability rights and the right to take the mick out of an international head of state who has no respect for more than half the world. I look back on my younger self, stupidly believing we already had it all, and cringe. Thank you, Donald Trump, for reminding me that even the rights we currently enjoy have to be defended. Again and again and again.
Register for free to continue reading
Registration is a free and easy way to support our truly independent journalism
By registering, you will also enjoy limited access to Premium articles, exclusive newsletters, commenting, and virtual events with our leading journalists
Already have an account? sign in
Register for free to continue reading
Registration is a free and easy way to support our truly independent journalism
By registering, you will also enjoy limited access to Premium articles, exclusive newsletters, commenting, and virtual events with our leading journalists
Already have an account? sign in
Join our new commenting forum
Join thought-provoking conversations, follow other Independent readers and see their replies