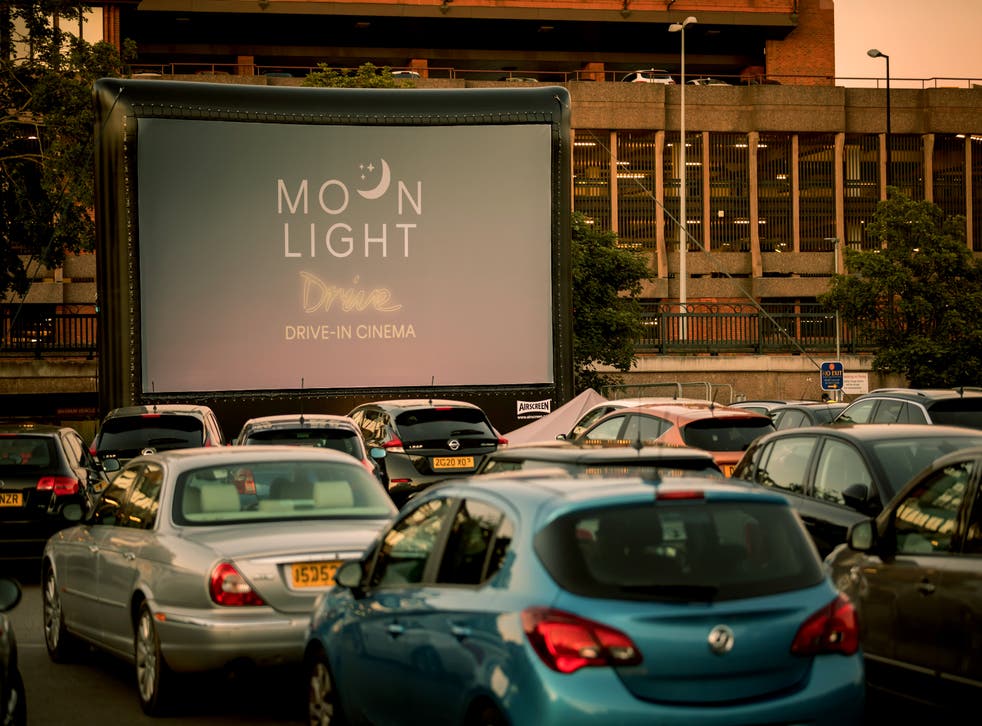 Drive-in cinema cancels Halloween film because screen is in England and toilets are in Wales
'We can find the humour in these dark days and don't want to make anyone's life harder than it already is,' said the cinema CEO
A drive-in cinema has had to close its doors before a Halloween film special because the screen is in England, while the toilets are across the border in Wales.
From Friday 23 October at midnight, Wales is entering a 17-day firebreak lockdown, meaning cinemas have to close and people may only travel for "essential reasons".  
Storyhouse Chester's "Moonlight Drive" event was due to show The Rocky Horror Picture Show and Beetlejuice in the lead up to 31 October in the car park of Chester FC's stadium.
But organisers say they have now scrapped the event after finding out the border between the two countries runs right through the car park.
Bosses considered trying to move the 30 foot screen to the English side of the car park but the toilets were not movable. Police also warned they would be attending to ensure coronavirus restrictions were being enforced.
As a result Storyhouse Chester CEO, Andrew Bentley, said they were pulling the plug: "We [were] already having to refund our customers who live in Wales as cinema is part of their circuit breaker.
"However, customers who live in England are also to be banned from straying into the wrong bit of the car park to watch the film, and Flintshire police say they will enforce [the law] at the event."
He said they were worried customers would get caught at the border.
"There obviously was a common-sense accommodation that could have been applied, however we can find the humour in these dark days and don't want to make anyone's life harder than it already is," he said.
The organisers are now trying to find a new venue in time for the Halloween special but all customers have been contacted to update them of the situation.
The firebreak lockdown in Wales comes into force on Friday and runs until midnight on 9 November.
First Minister Mark Drakeford said it was a "short, sharp shock to turn back the clock, slow down the virus and give us more time".
It means all pubs, bars, restaurants and cafes have to close, as well as indoor leisure centres and gyms. And all indoor and outdoor gathering with people outside of your household is banned.
Join our new commenting forum
Join thought-provoking conversations, follow other Independent readers and see their replies