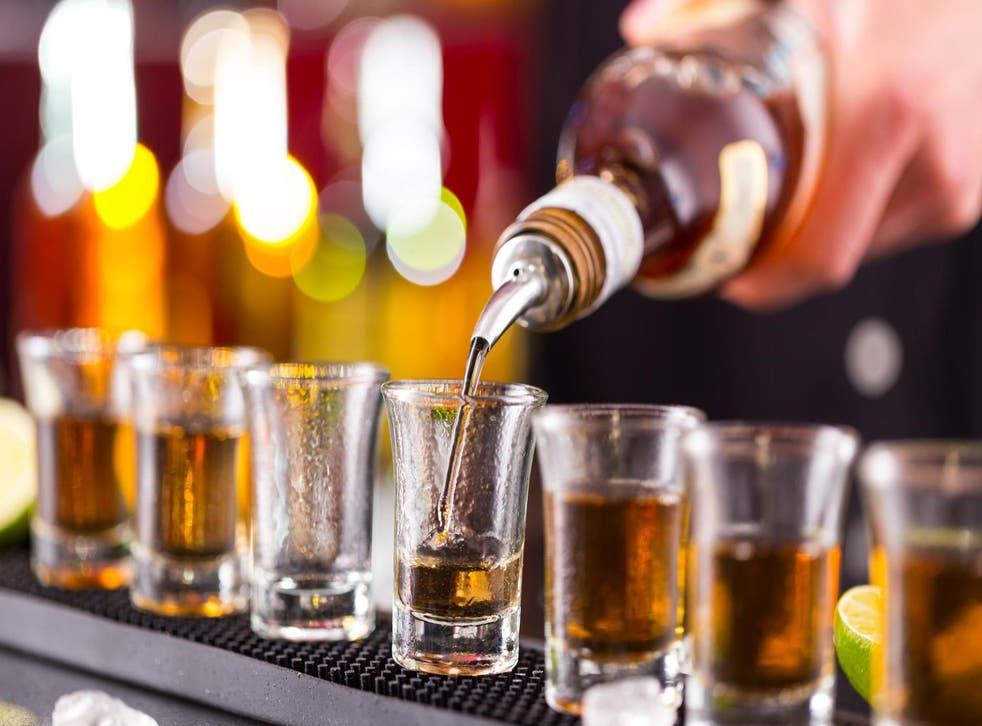 Drunkorexia: Why so many young women are skipping meals to save calories for alcohol
Do you know a drunkorexic?
Olivia Petter
Wednesday 18 October 2017 10:25 Comments
Young women are skipping meals and dramatically reducing their calorie intake from food in order to save calories for alcohol.
This behaviour is colloquially known as drunkorexia, but is not yet a clinically recognised eating disorder despite mimicking anorexic tendencies.
While it occurs in both men and women, it is prevalent in young women. One study revealed that almost 60 per cent of female undergraduates exhibit drunkorexic tendencies.
Alcohol has perennially been demonised by the diet industry for its calorific contents.
Rightly so, in some instances, given that one pint of beer averages at 197 calories (the equivalent to a slice of pizza) whilst a glass of wine can contain as many calories as an ice cream, according to Drinkaware.
"I used to skip meals at uni to avoid being bloated on nights out," explains 23-year-old Lily*, who is now a personal trainer.
"It's definitely very common, a lot of my clients will ask me if they should miss dinner to make up for the drinks they plan on having that night," she told The Independent.
For blogger Ellie McKinnell, drunkorexia is synonymous with the pressures placed on young women regarding drinking and body image.
"If it's a meal out, a pub trip, or a full on night out - you are expected to drink," she told The Independent.
"All alcohol contains loads of empty calories, but yet we are also expected to be slim.
"I and others I know do as many shots of vodka as we can so we get drunk on the least amount of calories and make bloating less likely - no mixers or wine," she said.
It's not just young women that are affected by this either. According to leading Harley Street nutritionist and eating disorder specialist Rhiannon Lambert, this behaviour is systemic to today's body conscious culture, at varying degrees. Often, it leads to some form of yo-yo dieting.
"Young professionals go on a bender at the weekend and restrict again the following week," she told The Independent.
Lambert believes that restrictive diets and the endless stream of calorie-counting weight loss plans, often backed by celebrities, are partly to blame, with drunkorexia being just one of the many extremities that people are going to in order to acquire or maintain the slender frame that is so universally glorified by popular culture.
As it isn't a medically-recognised condition, an official definition of what constitutes drunkorexic behaviour remains unclear.
Aside from skipping meals prior to drinking, symptoms may also include binge eating whilst drunk and subsequently purging, with the intention of "ridding" your body of the additional calories.
Lambert revealed that, while rare, she has dealt with anorexic patients who also exhibit purge tendencies and alcohol abuse. These combinations can be "extremely dangerous" to one's mental and physical health she warned.
"These situations should involve inpatient care and a team of health professionals to support the sufferer," she added.
"The combination of purging and alcohol abuse is severe and can cause long term damage to the body.
"I would urge anyone with this mentality of restriction and binge eating to seek professional health as it can cause mental and physical harm to health."
Drinking on an empty stomach is always going to be bad news, particularly if it's a repeated behavioural pattern, explains said Dr Sarah Jarvis, a medical advisor at Drinkaware.
"Starving yourself to drink to excess in a short amount of time can cause acute alcohol poisoning leading to confusion, vomiting and passing out.
"Doing this regularly could put you at risk of chronic health harms like liver and heart disease in the long term. You're also more likely to go short of vital vitamins and minerals if you're cutting your food intake, as alcohol has no nutritional value," she told The Independent.
"While it's good to know about the calories in your favourite drink, don't let it become an obsession that means you skip meals so that you can drink to excess. For the calorie conscious, it's healthier to cut back on alcohol rather than food."
*Names have been changed
Register for free to continue reading
Registration is a free and easy way to support our truly independent journalism
By registering, you will also enjoy limited access to Premium articles, exclusive newsletters, commenting, and virtual events with our leading journalists
Already have an account? sign in
Join our new commenting forum
Join thought-provoking conversations, follow other Independent readers and see their replies