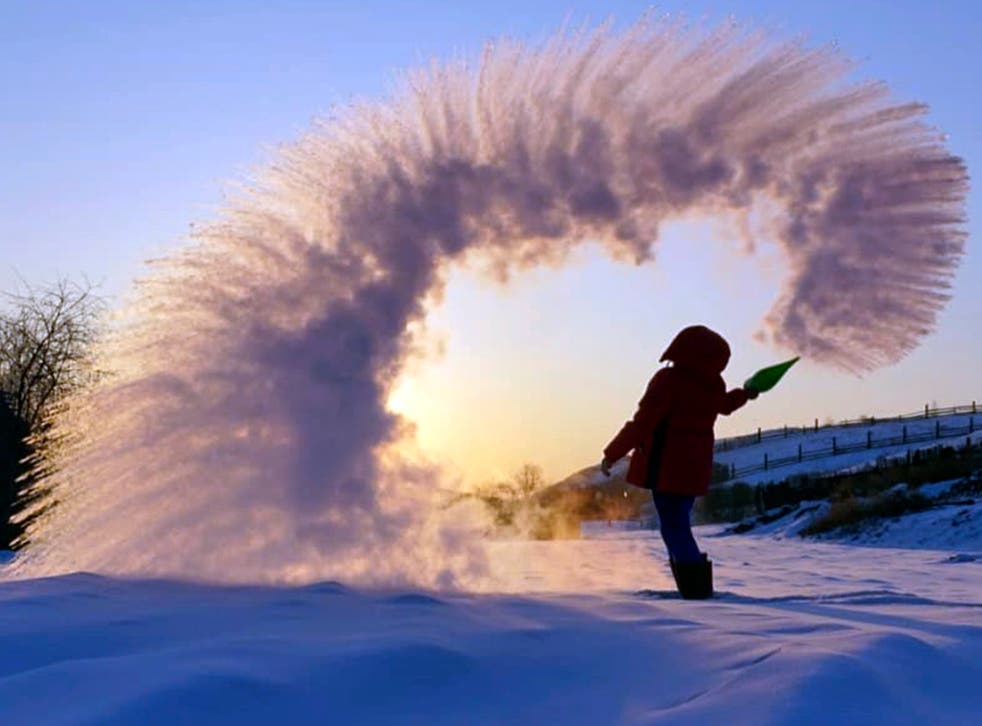 Dubak Challenge goes viral as Instagram users throw boiling water into freezing air
There are more than 2,000 pictures from the challenge on Instagram
Freezing temperatures around the globe have resulted in a social media challenge that sees people combining boiling water and cold air to incredible results.
In Russia, where residents have recently experienced bitter cold, the challenge has grown in popularity as people embrace the extreme weather.
The trend, referred to as the "Dubak" challenge, which is Russian slang for cold, first started in North America during the recent polar vortex.
As the cold travelled to other parts of the world, so did the challenge.
On Instagram, there are now more than 2,000 photos posted under #dubakchallenge or #coldchallenge.
Winter weather – in pictures

Show all 47
The photos are created by throwing boiling water into the freezing cold air.
Once the water hits the air, it instantly condenses, resulting in the stunning images.
In parts of eastern Russia, temperatures recently reached -40F (-40C).
Join our new commenting forum
Join thought-provoking conversations, follow other Independent readers and see their replies