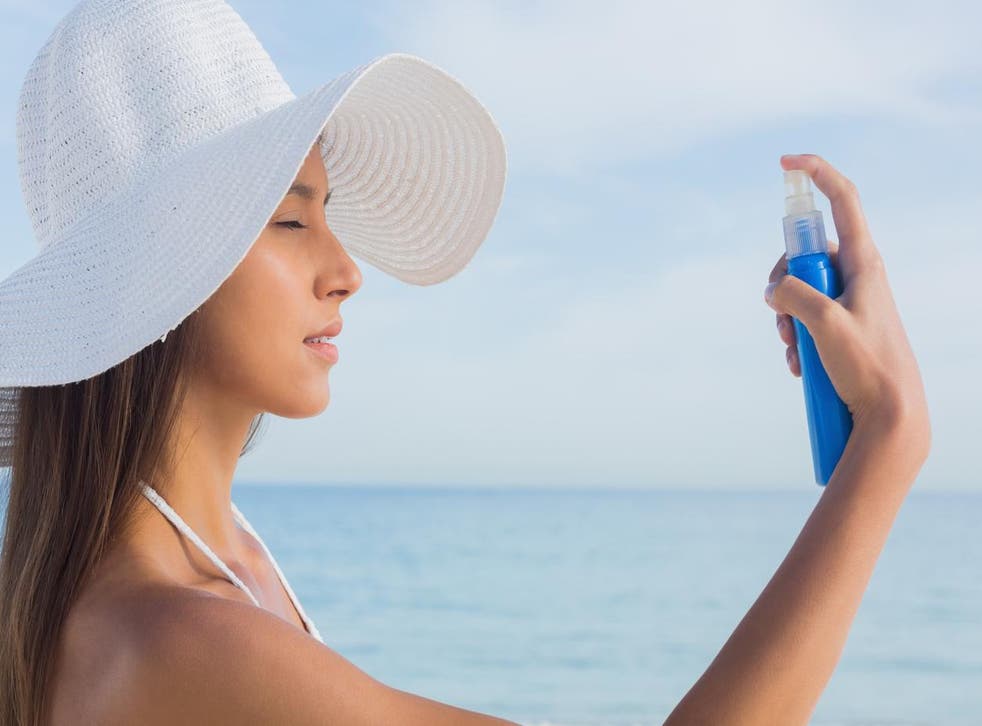 Eclipse 2017: People treated for putting sun tan lotion on eyeballs to watch solar event
Unsurprisingly, it wasn't listed as one of the recommended safety methods 
Sarah Young
Tuesday 29 August 2017 10:18 Comments
It turns out that Donald Trump wasn't the only one sneaking a peek at last week's eclipse without proper protection
While millions of Americans were warned to don special protective sunglasses to safely view the celestial spectacle, some people tried to use sunscreen. Seriously.
Since the event, health professionals have reported treating people complaining of irritation after putting sun cream in their eyes.
"One of my colleagues at moonlight here stated yesterday that they had patients presenting at their clinic that put sunscreen on their eyeball," Trish Patterson, a nurse at Prestige Urgent Care in Redding, California, told KRCTV.
"They presented that they were having pain and they were referred to an ophthalmologist."
Prior to the anticipated astronomical event, experts urged eclipse watchers to invest in NASA-approved spectacles, or to view the eclipse indirectly by projecting an image of the sun onto a screen.
Solar eclipse 2017

Show all 12
Unsurprisingly, sunscreen was not listed among the recommended methods to take as applying to the eyes can cause blurriness, pain or irritation.
Patterson also warned that it only takes seconds of staring directly at the sun to cause lasting damage with other signs including dark spots in the centre of vision and cloudiness.
Register for free to continue reading
Registration is a free and easy way to support our truly independent journalism
By registering, you will also enjoy limited access to Premium articles, exclusive newsletters, commenting, and virtual events with our leading journalists
Already have an account? sign in
Join our new commenting forum
Join thought-provoking conversations, follow other Independent readers and see their replies